India-China relations, a mix of cooperation and conflict touch upon several important facets of 21st century international politics. However, cooperation on eradication of terrorism, while seen at the level of Shanghai Cooperation Organization (SCO), in as recent as the Qingdao Declaration of 2018, seems to be largely missing between the two. While China actively blocks India's attempts at listing Jaish e Mohammed chief Masood Azhar as an international terrorist at the 1267 committee of the United Nations, China often views India's granting of refuge to Tibetans as having political and ulterior motives. The divergence between Indian and Chinese attempts at dealing with the issue of terrorism is huge. The Chinese approach largely is based on the concept of the "Three Evils" or Sangu Shili (三股勢力), which refers to the forces of separatism, extremism, and terrorism. What the phrase actually means is a push for cooperation and to rally China's western neighbours against nascent independence movements such as those in Xinjiang and Tibet. In addition to this are campaigns like the 'strike hard' campaign (yanda) (严打), the 'people's war on terror' (Fankong weiwen de renmín zhanzheng) (反恐维稳的人民战争), and the more recent re-education centers in Xinjiang which actually are more on internment camps. The Indian approach is more varied and does not include well thought out campaigns like the mentioned Chinese ones.
In a first, India and China signed an internal security cooperation agreement last month. Among other areas of cooperation, the agreement will involve intelligence sharing between the two sides amid threats from international terror. It is hoped that the pact will set up a mechanism for cooperation between internal security establishments of the two countries. The pact was signed during the visit of Zhao Kezhi, China's Minister of Public Security. It is also hoped that this could lead to a future agreement on the exchange of sentenced prisoners. As per reports, India is also keen to address transnational crimes as well as cyber crimes through the signing of similar agreements with China in the future.
India does not have such agreements with many countries. Previously in September this year, India signed an unprecedented intelligence-sharing pact with the U.S. The agreement signed, among other important things will allow the sharing of encrypted military intelligence. The agreement was signed during the 2+2 talks between India and the U.S. and the agreement has taken nearly 10 years in the making. Defense intelligence cooperation had been mentioned in the Defense Frameworks Agreement signed between India and the U.S. in 2015. As per a U.S. official in 2016, enhanced exchange of military intelligence had also featured in all discussions between Prime Minister Narendra Modi and (former) President Barack Obama, but the U.S. saw no progress in operationalizing it. The agreement called the Communication Compatibility and Security Agreement (COMCASA) was finally signed in 2018. In contrast to the COMCASA, the signing of the agreement with China has been more hastened. While the U.S. and China are both of prime importance in India's foreign policy calculations, fact remains that a boundary dispute exists with China, along with the existence of China's all-weather friendship with Pakistan.
While the agreement signed could be an important step for cooperation between India and China, the fact remains that there remains a wide divergence between India and China in their respective relations with Pakistan. While Pakistan is a state sponsor of terror for India, for China, it is an all-weather friend which has made significant efforts in curbing terrorism. On June 28, 2017, for example, a day after India and the U.S. asked Pakistan to rein in cross-border terror, China put up a defense of Pakistan stating that Islamabad has been at the frontlines of the fight against terrorism. Chinese Foreign Ministry spokesman Lu Kang told reporters in Beijing, "China thinks that the international cooperation against terrorism should be enhanced and stepped up. The international community should give full recognition and affirmation to Pakistan's efforts in this regard".
In this context, it will be pertinent for India to ensure that the intelligence shared with China under the agreement does not reach a third party, especially Pakistan. In addition to this is China's support to terrorists in India's Northeast which makes the question of intelligence sharing between the two sides questionable. The already existent boundary dispute in the eastern sector of Arunachal Pradesh becomes even more complex when convoluted with tacit Chinese support to terrorism. As aptly put forth by Bertil Lintner in his well-researched book "China's India War", Chinese influence on India's northeast is immense. He writes that China has not ceased to support the rebels in the Northeast, and these groups buy weapons on what is euphemistically called the black market in China. Earlier this year, Chinese boats carrying arms had entered Bangladesh's waters and arms were smuggled into the country for local extremist groups and insurgent outfits in Northeast India. The illicit flow of Chinese arms to India, including to Maoists, was confirmed by the then Home Secretary G.K. Pillai even in 2010. 
In addition to this are Chinese capabilities in the domain of cyber warfare. According to a study by enterprise security firm FireEye, Chinese advanced persistent threat (APT) groups which have been creating cyber havoc globally will shift focus in 2018 to countries like India and to groups which are seen as a threat to Beijing's influence over global markets.
Given these problematic facets of the India-China relationship, it becomes pertinent for India that it draws up as concrete a final agreement as the COMCASA which took about ten long years in drawing up and has safeguards against information being shared with a third party. What also is a fact that the domestic approaches to terrorism in India and China are very different. Sharing of intelligence between the domestic agencies, therefore, will need to factor in the difference. It is also important for India to strengthen its guard against illicit Chinese arms flows and raises the issue more often in meetings and talks. Reportedly India is creating a cyber warfare unit to deal with the threat of cyber warfare. Such steps are laudable and need to be instituted, while the hopes of strengthening cooperation through intelligence sharing continue. In addition to this, India will need to decide whether it would share intelligence on the Tibetan government in exile, which will definitely be something that China would seek in order to address the "Three Evils". The agreement is a good signal for enhancing cooperation. However, the finer details which need to be worked out are many as well as precarious, particularly to India's security- be it against state-sponsored terrorism from Pakistan or in the northeastern region.
Header Image: Xinhua. Indian Prime Minister Narendra Modi and Chinese President Xi Jinping.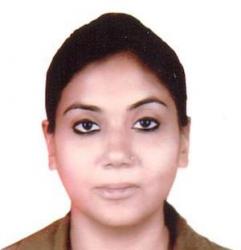 The author is an Assistant Professor and Assistant Academic Dean at the Jindal School of International Affairs, O.P. Jindal Global University, Sonipat, Haryana, India. She can be reached at [email protected].