Several countries which otherwise share good relations with the US have taken a fundamentally different stance from the latter on the Russia-Ukraine conflict. In public, Washington has refrained from expressing its displeasure, but the difference between the West and some of these countries is evident. This includes India and several other middle powers, the most prominent ones being Brazil, Indonesia, United Arab Emirates (UAE) and Saudi Arabia.
Russia-Ukraine conflict and the economic impact on developing countries
Apart from maintaining neutrality with regard to the conflict, there is a strong economic component to the differences between the US and several middle powers – especially developing countries. While India has purchased oil at discounted prices from Russia, since the outbreak of the war, Saudi Arabia refused to increase oil production, much to the chagrin of the US. In fact much to the contrary, Saudi Arabia along with Russia, earlier this week, announced extension of voluntary supply cuts and this resulted in a spike in oil prices. India (G20 Chair for 2023) and Indonesia (G20 Chair for 2022) have also repeatedly flagged the need for US to be sensitive on the impact of Russian sanctions on global supply chains and the adverse economic impact this would have on developing countries. 
De-dollarization
As a result of the economic sanctions on Russia, several countries have been impacted and have pitched for the reduction of dependence on the US dollar, or what is referred to as "de-dollarization". Some of the countries, other than Russia, which have settled payments to China in Yuan instead of the US dollar are Brazil, Argentina and the United Arab Emirates (UAE).  In July 2023, India and UAE signed a memorandum of understanding (MoU) for promoting the use of local currencies — the Indian Rupee (INR) and the UAE Dirham (AED) — for cross-border transactions. This MOU aims to set up a local currency system for promoting bilateral use of national currencies of both nations. In August 2023, India made a payment, for its purchase of 1 million barrels of crude oil from UAE, in Rupees.
Expansion of BRICS 
The recent BRICS Summit held at Johannesburg, South Africa (August 22-24, 2023) witnessed the expansion of the organization with six new countries being inducted into the grouping — Saudi Arabia, UAE, Iran, Argentina, Egypt and Ethiopia.
While there may be differences between several countries and the West on global economic and geopolitical issues, a mere "anti-West" sentiment or affinity between countries which belong to the "Global South" cannot emerge as a glue by itself for several reasons. 
First, many of the countries criticising the US dominated international institutions share cordial relations with US and are wary of growing Chinese influence. While India has strained ties with China and its ties with US have strengthened even countries like Indonesia, Saudi Arabia and UAE would like to ensure good relations with both Beijing and Washington. Chinese President Xi Jinping's absence from the G20 Summit being held in New Delhi, from Sept. 8-10, 2023, is being attributed to strained ties between both countries, the Chinese Premier, Li Qiang will be attending the summit. China has sought to underplay Xi's absence at the G20 Summit and also said that ties between both countries are "generally stable".
Second, China is keen to use platforms like BRICS for enhancing its own global standing and sending out a message that the West is in decline, but its interest in issues pertaining to the Global South or developing countries seem to be mere posturing to many. A strong instance of this is the 'debt trap' , or rising debts which have resulted not just in economic challenges but also growing political interference by China in the internal affairs of several countries, arising out of the Belt and Road Initiative (BRI). Absence from the G20 Summit, which could have been a good opportunity for finding consensus over issues pertaining to the Global South also shows the lack of genuine commitment, on the part of China, to issues impacting developing countries. 
Third, even regarding de-dollarization there is an understanding regarding its limits which is understood by several policy makers in developing countries. Several countries like India would not want the Yuan to benefit at the cost of the US Dollar.
Finally, while the term Global South has been used frequently, the differences between China and India cannot be ignored. While India has been flagging issues pertaining to the Global South, it has robust ties with several developed countries and more importantly, China has already made deep inroads into several countries of the Global South via its economic clout. Apart from this, China in the aftermath of the expansion of BRICS would not like any other competitor in the Global South and this will act as an impediment to the Global South acting in one voice. 
In conclusion, while it is true that certain developing countries feel that the current US dominated global economic architecture has not served them well and many countries are not keen to choose between US and China or US and Russia, it also true that many developing countries have strong linkages with the West and are wary of China's growing clout.
[Photo by Sgt. Mikki Sprenkle, Public domain, via Wikimedia Commons]
The views and opinions expressed in this article are those of the author.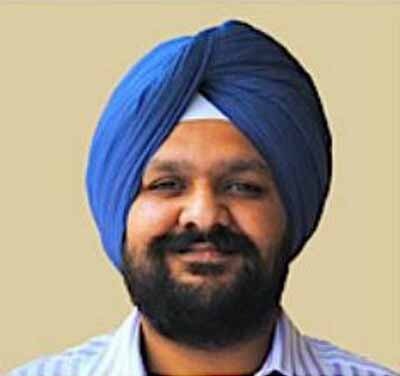 Tridivesh Singh Maini is a New Delhi based analyst interested in Punjab-Punjab linkages as well as Partition Studies. Maini co-authored 'Humanity Amidst Insanity: Hope During and After the Indo-Pak Partition' (New Delhi: UBSPD, 2008) with Tahir Malik and Ali Farooq Malik. He can be reached at [email protected].