During Xi Jinping's visit from 17-18 January, China and Myanmar signed as many as 33 agreements, including multi-billion-dollar deals in infrastructure as well as MoUs. In the immediate scenario, India is concerned with growing China-Myanmar ties which has the stated objective of, "deepening their comprehensive strategic cooperative partnership, building Myanmar-China community with a shared future and ushering in a new era of Myanmar-China relations" but carries transformative projects that could change the regional geopolitics of the Bay of Bengal and force India to tacitly acknowledge the BRI.
As such, broadly there are a few strands of concerns for Chinese inroads in Myanmar. 
First, China's increasing support to Myanmar at the international stage against human rights violations. Second, China's growing ties with various armed groups inside Myanmar providing tremendous leverage to China, especially as China facilitated peace talks between the Kachin Independent Army (KIA) and Myanmar government in 2013 and 2017. As regards China's growing role in internal peace processes in Myanmar, India carefully watched President Xi's interaction with the Joint Secretary of the Shan Nationalities League, Shai Kyaw Nyunt. Third, Chinese business collaboration with ruling elites in Myanmar. Furthermore, India will definitely be concerned about China's special envoy for Asian affairs Sun Guoxiang's meeting with close Chinese allies like the National Democratic Alliance Army and officials from Wa State. Both groups have carved out fully autonomous fiefdoms within Myanmar's borders and have close ties with China. Guoxiang also met the Arakan Army (AA), an ethnic armed group that has been a significant thorn in the Myanmar government's side, as it tries to carve out a territory of its own in Rakhine – the same state where the Kyaukphyu port is located.
These developments concern India primarily because India also plays a role in Myanmar's own internal peace process, acting as a signatory witness to Myanmar's Nationwide Ceasefire Agreement ceremonies in February 2018 and October 2015. 
Secondly, the Chinese Belt and Road Initiative is another concern. One of the primary aims for Xi Jinping's visit to Myanmar was to "step up" China-Myanmar Economic Corridor (CMEC), which is part of Beijing's mega Belt and Road Initiative (BRI), an ambitious initiative meant to build a trade corridor linking Asia, Africa and Europe. While the BRI has been a concern for India, the CMEC is an additional concern for India as it extends the continental connectivity infrastructure component of the BRI to India's doorstep. India's concerns arise form the potential link that CMEC will establish with BCIM in the coming future. As BCIM is currently being held mostly due to Bhutan's domestic legislative hurdles, it is only a matter of time before BCIM connects China to India through the economic corridor passing through Myanmar. India is deliberately tacit on the progress of BCIM, and even if Bhutan's Parliament clears it, India could still halt its progress mainly due to its opposition to the BRI and Myanmar's active participation in the BRI through the CMEC. With this visit, CMEC's three pillars seem to have been consolidated. These are: the Kyaukphyu special economic zone; the China-Myanmar border economic zone; and the new urban development of Yangon City. 
Furthermore, Myanmar remains central in India's plans to develop a trilateral highway connecting New Delhi with Bangkok, the Kaladan Multimodal Transit Transport Project connecting eastern India with Myanmar, and the east-west corridor connecting the northeast region with southeast Asia. There is a growing realisation that work on these projects are progressing very slowly, while Chinese projects are advancing rapidly. In the coming months, India could speed up its engagements with Myanmar, especially in developing infrastructure that provides Myanmar connectivity channels to its west.
A recent report has highlighted the growing compulsions of India's smaller neighbours like Myanmar to their growing dependency on China. The report states that, "the tendency among India's neighbours to accommodate China's BRI projects owing to domestic political compulsions continues unabated, despite concerns about unsustainable debt burdens and loss of sovereignty."
Another factor is the fact that lack of clarity on projects by China is frustrating for India. The details regarding recent Chinese investments, sectors and projects are scant. This is adding to frustration in India which could spur enhanced engagements with Myanmar in the coming months. Details were scant but among the 33 deals was a concession and shareholders agreement on the $1.3 billion Kyaukhphyu deep-sea port and economic zone, located in a part of Rakhine state left largely unscathed by the 2017 violence. 
The progress of the construction of a railway line from the China border to Mandalay in central Myanmar is also being watched carefully by India as the railway will eventually branch out to Kyaukpyu on the western seaboard of Myanmar and Yangon in the south where the Irrawaddy river flows into the Bay of Bengal. The railway line to Kyaukpyu will align with the twin pipeline system that has been carrying oil and natural gas to Kunming, the capital city of Yunnan, for some years.
The geostrategic importance of the Indian Ocean Region has regained primacy with China gaining access to the Bay of Bengal through Myanmar.  Linked with the development of the CMEC is the development is China's development of the Kyauk Phyu Special Economic Zone and Myanmar-China Border Economic Cooperation Zones. The Kyauk Phyu port which is a part of China's strategic BRI project connects the Bay of Bengal port in the Indian Ocean through land via Myanmar to China in the East. India views this development as nullifying its own efforts to develop the Bay of Bengal as a strategic node. Around 80 percent of China's oil imports pass through the narrow strait between Malaysia and Indonesia, leaving it vulnerable to blockades or unrest over the disputed South China Sea. The port, coupled with a planned railway from Kyaukphyu to China's Yunnan province would not only bypass the strait but also be more direct. The strategic port in Myanmar will allow China to circumvent the Strait of Mallaca, in getting its imports from the Gulf region and further west. The so called "Mallacca Dilemma" as defined by Xi Jinping concerns the possibility of blockading the Strait of Malacca in times of crisis preventing transhipment of energy and other cargo through the narrow channel. the port in Maynamr concerns India in two primary ways. First, it dilutes India's strategic upper hand in the Bay of Bengal, where the presence of India has been augmented by the capabilities development in its Andaman and Nicobar island which forms a part of the Bay of Bengal littorals. 
India's concerns primarily emanate from the fact that the IOR remains central to its engagements with Myanmar. Maritime cooperation between the two countries has also gained importance, with the Indian and Myanmar navies conducting their first-ever bilateral naval exercise, IMNEX-18, in March in the Bay of Bengal. The Myanmar navy also participated in the biennial, multilateral Milan naval exercise off the coast of the Andaman and Nicobar Islands in early March.
In 2017, the two countries signed an agreement to enhance maritime security cooperation in areas such as humanitarian assistance. India is also developing Sittwe port in Myanmar's Rakhine State and implementing the US$484m Kaladan transport project, which will connect Rakhine State with India's northeastern state of Mizoram.
Act East
As an ASEAN country, Myanmar is also India's gateway to South-East Asia. No Act East policy is possible without Myanmar's active participation. It is in this context that the return of China as a dominant power in Myanmar has ominous implications for India. New Delhi views the nation as a key part of its 'Act East' policy, which was announced by Modi during the 12th ASEAN–India Summit in Myanmar in 2014. India believes it can use Myanmar to strengthen trade links and increase engagement with the regional grouping – but sees Myanmar as a neighbour first, and an ASEAN member second. India's foreign ministry has separate divisions for 'Bangladesh and Myanmar' and ASEAN, which means the country's diplomats deal with matters relating to its relations with Myanmar as a neighbour separately to those relating to Myanmar as an ASEAN state.
Despite its concerns, New Delhi has little leverage over Myanmar. Ties between India and Myanmar have been somewhat lukewarm, with New Delhi placing no major focus on its eastern neighbour despite the importance it warrants under Prime Minister Narendra Modi's 'Neighbourhood First' policy – mainly due to the nature of 'democracy' in its quasi military rule, human rights record, and now increasingly due to the Rohingya refugee issue. 
Finally, India seeks to make the most of the lingering distrust that is prevalent in Myanmarese people against Chinese inroads and its investments that are taking neo-colonial form. For instance, growing concerns in Myanmar around Chinese investments and the use of Chinese labour to undertake various connectivity projects. The suspension of the Myitsone Dam in 2009 is a case in point for India. India was also watching that more than 40 civil society organisations demanded that the Myitsone dam be shelved permanently. Besides India's concerns also emanate from Chinese megaprojects carry political risk in Myanmar, and are viewed as wrecking the environment and causing large-scale displacement of villagers.
India could also partner with Japan as part of Asia-Africa Growth Corridor or the Indo-Pacific Maritime Corridor along with Japan to speed up development of infrastructure projects in Myanmar – where Japan's own efforts in infrastructure development are being blunted by growing Chinese presence and influence. India is itself looking to enhance its presence in the Indian Ocean and the larger Indo-Pacific. It recent bid to develop coastal infrastructure in Sabang, Indonesia is a fine example of its desire to increase strategic stakes in the Indo-Pacific. The other is India's continued desire to be a part of the Strait of Malacca patrol.
While India continues to look for newer opportunities to enhance ties with Myanmar, it is keeping a close eye on growing Chinese influence in the neighbouring country.
The views and opinions expressed in this article are those of the author and do not necessarily reflect the official policy or position of The Geopolitics.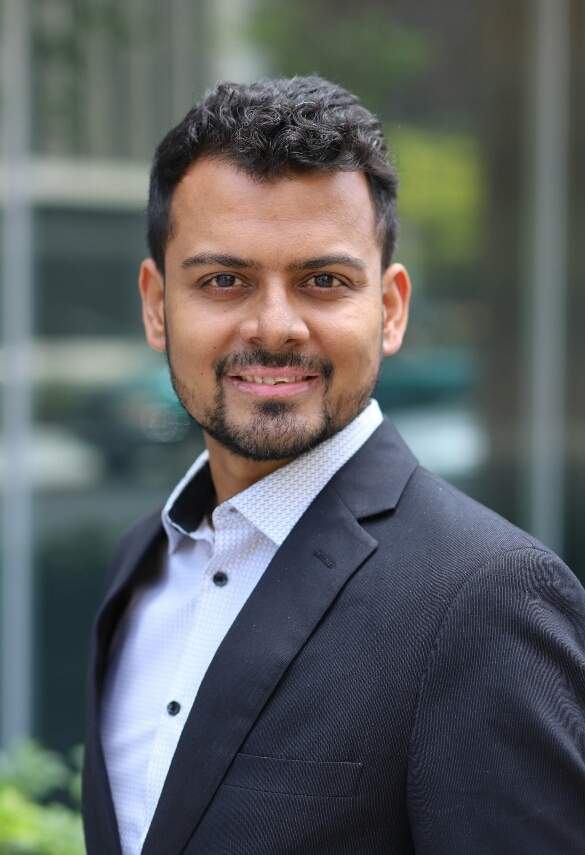 Vivek Mishra is a Research Fellow at Indian Council of World Affairs, New Delhi.  He is also Assistant Professor (on leave) in International Relations at the Netaji Institute for Asian Studies, Kolkata and Deputy Director, Kalinga Institute of Indo-Pacific Studies, Bhubaneswar. He has been 2019 South Asian Voices Visiting Fellow at the Stimson Center, Washington D.C. and a Fulbright Visiting Scholar in the Saltzman Institute of War & Peace, School of International Public Affairs, Columbia University, NY for the academic year 2015-16. Vivek has completed his PhD in International Relations at Jawaharlal Nehru University (JNU), New Delhi. His broad research discipline is international relations and his areas of research concern probing American  and Chinese security role in the Indian Ocean and Indo-Pacific and Asia-Pacific regions, including Indo-U.S. defense relations and the Indian defence sector.