I visited Algeria in 2013, in the months before the field came together for the 2014 presidential election, and before the Algerian public knew whether President Bouteflika would run again in the presidential elections to be held later that year—that time for a fourth term. (Bouteflika was first elected in 1999, then in 2004 and 2009, after the Council of Ministers, with parliamentary approval, removed the two-term limit in the constitution).
But then—and now—most did not expect the ailing president to run. 'He can't,' many told me when discussing the president, who made frequent trips to Europe for treatment. Even then—in 2013—the President had struggled with health problems for half a decade or more. Earlier, in 2008, I had been invited to hear him speak at a public event in Algiers. But I and others were disappointed when the president was unable to appear due to poor health.
In the years that followed, questions about who would succeed Bouteflika only intensified. But, as Algeria continues to be gripped by weeks of popular mobilization, some have suggested that the protests are against Bouteflika. Yet, what is at stake is not who will be president, but who will choose the next president. Will the president, as in the past, be negotiated behind the scenes by elites and presented to the people in heavily slanted elections or, in the new post Arab spring era, will Algerians for the first time in their history have a real say?
Who Will Choose the President?
Questions about succession are not new in Algeria. As early as 2013, a cover story of Jeune Afrique, on sale in Algiers' regional airport terminal, queried whether Bouteflika would run again. If not, who would replace him? I asked Algerians this question, some six years ago. The reply was often telling—'We will know when we know.'
Algeria's president has always been decided by elites, behind closed doors. To be sure, there is always more than one candidate on the ballot, but only one candidate has a serious chance of winning. Candidates who were unlikely to win were encouraged to run. Their presence enhances the façade of democratic choice. But those who really could mount a challenge, such as Ali Ben Flis, face manipulation and lack of media access. Mr. Bouteflika received more than 70 percent of the vote in the last four elections through a combination of his genuine popularity and a system slanted against the most promising potential challengers.
Thus, in the years following the country's civil war, which lasted from 1990 until the amnesty in the early 2000s, Algerians have become habituated to a system in which the broad contours of the elections—including parliamentary and presidential elections—are determined behind the scenes by powerful elites ('les decideurs' or 'le pouvoir,' as they are known colloquially in Algeria). Sometimes the word 'system' is used, and protesters have called for the end to this 'system.' But this diverse group is made up of rational elites—people just like you or me—who have an interest in negotiating succession behind closed doors in order to maintain their privileges and ensure stability in the oil-rich nation. Some simply see how many ways things can go wrong and want to avoid a return to the violence and instability of the 1990s in the large, complex country of more than 42 million people that is also home to Africa's largest company, Sonatrach. This specter of violence has so far helped immunize the country against revolution. That much of politics happens below the surface and outside the country's overt political institutions is an open secret in Algeria, but the identity of these individuals is rarely spoken of publically. Ordinary Algerians often are too afraid to anger powerful people whom they rely on for patronage for fear of losing economic privileges and not being able to resolve problems in the country's behemoth bureaucracy.
The 'First' and 'Second' Arab Spring Generation
In the past, the 'first' Arab spring generation—those who recall Algeria's first and only experiment with truly free, multiparty parliamentary elections in 1990-1991 that resulted in civil war—looked favorably on Bouteflika. It was Bouteflika's popularity and the weak and coopted legislature that allowed him to remove the two-term limit in 2008. He presided over an amnesty program that, while controversial, allowed the country to exit from a civil war that resulted in at least 150,000 deaths and 1.5 million displaced people. Few then or now doubt the significance of Bouteflika's achievement—though the process has been critiqued by human rights groups. For this and many other achievements, Bouteflika will be remembered as one of Algeria's most important political figures.
But, some say that Bouteflika could have done much more by exiting as president years ago, perhaps leaving a legacy of democratic transition. He probably no longer has that choice. Algeria's elites are predictably moving for continuity in which they will negotiate a successor. This was on full display on March 3, 2019 when Bouteflika, whose last public address was in 2014, announced his intention to contest the next election, signaling once again that Algeria's most influential military, political, and business elites see an open election—especially after the Arab spring—as too risky.
Instead, those with the power to shape what happens next will want the transition to occur between presidential terms. A sudden transition would work to their advantage. It is likely that, when Mr. Bouteflika cannot continue to serve, an interim president will appear to announce the transition. This will allow elites, not the people, to negotiate their next choice for president. And, since there is no term limit on the presidency, this choice may be with Algerians for many years to come.
And indeed, this is what elites, through Bouteflika, propose. According to the BBC, "Despite the dissent, Mr. Bouteflika is still widely tipped to win the election this year." This, put simply, is because the system, not the people choose the president. Mr. Bouteflika said he would hold an "inclusive national conference" followed by a vote to determine the next president"—one that will give elites more control over the outcome. Elites know too well how risky free elections can be, having witnessed the 1990-1991 parliamentary elections that resulted in an opposition party victory and a tragic civil war.
Yet the game is also changing. The 'first' Arab spring generation—those who remember the 1989 political opening and even refer to it as 'Algeria's Arab spring'—is being replaced by a 'second' Arab spring generation—the forty-four percent of Algeria's population is 24 years or younger—who aspirations and courage inspired the 2011 uprisings. This 'second' Arab spring generation does not recall as well the 1989 parliamentary elections and the civil war.
And so, as Algeria is gripped by growing popular mobilization, the protests are not about Bouteflika or any other person. They are about whether the president will be chosen by elites, behind the scenes, and presented to the people in pre-ordained elections, or whether in this post Arab spring era, Algerians will, for the first time in their history, be able to choose their president.
No one knows what will happen in Algeria. But it will not be the overthrow of the regime. The military is too powerful, not to mention important for providing security.
At the same time, the pressure on the system will not let up. Not in the post Arab spring period in which Arab citizens have shown themselves and the world that the future does not have to look like the past. Algerians—especially young Algerians—will not be satisfied with a political system that only pretends to give them choice or an economic reality that does not respond to their aspirations for freedom and prosperity.
Image: issam bekhti [CC BY-SA 4.0], via Wikimedia Commons
The views and opinions expressed in this article are those of the author and do not necessarily reflect the official policy or position of The Geopolitics.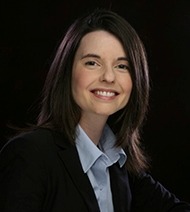 The author is an Associate Professor in the Hatfield School of Government and Director of the Middle East Studies Center at Portland State University. She is a Fellow at the Woodrow Wilson International Center for Scholars in Washington, DC and holds a Ph.D. from the University of Michigan—Ann Arbor.