The US President Joe Biden has repeatedly drawn flak for the deterioration of ties between Washington and Riyadh – attributed to his cold shouldering of Saudi Crown Prince Muhammed Bin Salman (MBS). There have been two important consequences arising out of the deterioration in ties between Washington and Riyadh. First, Saudi Arabia has moved closer to China in recent years. In December 2022, Xi Jinping during his visit to Saudi Arabia received a far warmer reception than US President Joe Biden had during his trip in July 2022. Several agreements were signed between both countries and the first China-GCC Summit was also held during Xi's visit. At the start of the summit, the Chinese President said: "China will continue to firmly support the GCC countries in maintaining their own security … and build a collective security framework for the Gulf."
China's bilateral trade with Saudi Arabia was estimated at $87.3 billion in 2021, while Beijing's investment in Saudi Arabia was estimated at $23 billion in 2021.
Saudi Arabia also refused to increase oil production in spite of requests from the US. In fact, along with other members of OPEC+, including Russia — the Gulf nation has gone for oil cuts. The primary reason for the Saudis going for oil cuts is ensuring that global oil prices remain high, so that Saudi Arabia can fund some important infrastructural projects.
Saudi-Iran Agreement 
The China brokered Saudi-Iran agreement has also been highlighted as a failure of Biden and the growing clout of Beijing in the Middle East. The US had welcomed this agreement, saying that it welcomed any development which would help in stabilizing the Middle East. 
Biden's focus on the Middle East paying off?
There is no doubt that the Biden administration has been found wanting on several foreign policy issues – many commentators have also criticized the administration for its approach vis-à-vis the Russia-Ukraine conflict.
Despite multiple foreign policy and domestic priorities, Biden has been pushing for the normalization of ties between Saudi Arabia and Israel and has also been seeking to reduce tensions with Iran and revive the Iran nuclear deal. While formal normalization between Saudi Arabia and Israel has been linked with the Palestinian issue, Riyadh has built economic linkages with Israel. On the sidelines of the United Nations General Assembly (UNGA), in a meeting between US President Joe Biden and Israeli PM, Benjamin Netanyahu the latter said that he hoped under Biden's presidency "a historic peace between Israel and Saudi Arabia" could be forged, and that  "such a peace would go a long way first to advance the end of the Arab-Israeli conflict, achieve reconciliation between the Islamic world and the Jewish state and advance a genuine peace between Israel and the Palestinians. Saudi Arabian Crown Prince MBS in an interview also said that Saudi Arabia and Israel were moving closer towards normalization of ties. 
On the Iran front too, Biden administration seems to have made some progress. On Sept. 18, 2023, Iran released five prisoners in a prisoner exchange. Iran gained access to $6billion of frozen funds in lieu of this step. While commenting on this, Iranian President Ebrahim Raisi said that this could be a step towards "humanitarian action" between both countries. The US President also welcomed this development.
Qatar played an important role, behind the scenes, in the prisoner swap and is likely to ensure that these funds will be used solely for humanitarian purposes.
Despite all the anti-Western rhetoric, Iran is keen to diversify its economic linkages and not be solely dependent upon China. Even though Tehran and Beijing signed a 25-year agreement for promoting cooperation, in 2o21, Beijing has not made any significant investments in Iran. One of the reasons cited for China's caution vis-à-vis investing in Iran has been US sanctions. 
Recent developments clearly prove that while Chinese clout in the Middle East may have risen, US still has an important role to play in the Middle East. The Biden administration's approach of following a nuanced and pragmatic approach has been in stark contrast to that of Trump's. While the former President does deserve credit for the Abraham accords – resulting in normalization of ties between UAE, Bahrain and Morocco with Israel – but Trump's withdrawal from the Iran nuclear deal in 2018 resulted in deterioration of bilateral ties between Iran and US. In spite of several hurdles and impediments — and domestic criticism — Biden has continued to pursue back channel engagement with Iran to reduce tensions.
[Photo by Saudi Press Agency, via Wikimedia Commons]
The views and opinions expressed in this article are those of the author.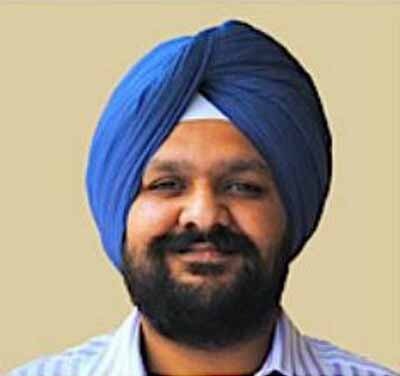 Tridivesh Singh Maini is a New Delhi based analyst interested in Punjab-Punjab linkages as well as Partition Studies. Maini co-authored 'Humanity Amidst Insanity: Hope During and After the Indo-Pak Partition' (New Delhi: UBSPD, 2008) with Tahir Malik and Ali Farooq Malik. He can be reached at [email protected].