On Sept. 21, the United Nations Working Group on Enforced and Involuntary Disappearance (WGEID) published its annual report. It was the 128th session of the committee. The working group has been working diligently in documenting and solving enforced and involuntary disappearances worldwide for a while now. Even this year, the working group has examined 696 cases in 21 countries.
Due to growing authoritarianism and democratic backsliding, enforced disappearance has emerged as a new threat to global human rights. Since the 1970s, enforced disappearance has become a strong tool for suppression worldwide. The Working Group has recorded 59600 cases in 112 states during 1980-2022. Till today, it remains a notorious threat to upholding human rights standards. The WGEID plays a vital role in this context as it documents and updates the information round-the-clock.
However, while the WGEID is doing a fine job, there are problems regarding its data collection method. Last week, a news report revealed two Indian citizens on the list of Bangladesh's enforced disappearance. Almost all local media also reported this error in detail.
Rajkumar Meghan (Also known as Sanayama) and Keithellakpam Nabachandra — are two Indian citizens on the list of enforced disappearance in Bangladesh. Meghan is listed at 04, and Nabachandra is at serial 18 of the list. The list claims that Meghan was abducted from Dhaka on Sept. 29, 2010, and Nabachandra was abducted from Dhaka on Feb. 11, 2015.
But the investigation reports on the list of disappearances suggest that these two cases may have the wrong information. Sanayama Meghen is a separatist leader of Manipur. He is the leader of the United National Liberal Front (UNLF) – a Manipur base banned separatist organization. Meghen was arrested on Nov. 30, 2010 in Bihar when he tried to enter India from Nepal. Later he was tried for involvement in anti-state activities and was sentenced to 10 years in prison. He is a free man living his old age with his family currently. The reports suggest that during the interrogation, Meghan told the National Investigation Agency of India (NIA) that he left Bangladesh before 2010 as Bangladeshi law enforcement became active against Northeastern insurgents. Hence, it seems Meghan might not be in Dhaka on Sept. 29.
On the other hand, Nabachandra is also a top separatist leader of UNLF. According to the report, he was arrested by BSF at the Sylhet-Dawki border when he attempted to enter India. Later he was transferred to Manipur police on March 17.
The allegations regarding these two cases are that the Bangladeshi authority arrested these two insurgents in two different events and handed them over to their Indian counterparts unofficially. But both India and Bangladesh denied such allegations.
Hence, the reports suggest that these two cases may not be enforced disappearance and are mistakenly on the list.
So how come the WGEID made such a mistake? It seems the problem lies within the method of its data collection. The working group mainly collects data on disappearance from the local human rights organizations. In the case of Bangladesh, it collected data from local organizations such as Odhikar and Ain o Salish Kendro (ASK). Quite often local NGOs rely upon newspaper sources to document cases. The General Secretary of ASK, Nur Khan, admitted that they rely upon newspaper sources and, in most cases, cannot investigate to verify the reality.
Again, credibility is also an important issue for local NGOs as those may have scope for biasness due to their funding. There is also a tendency to provide false information in this regard. For instance, Odhikar is one of the sources for WGEID in Bangladesh. But, Odhikar has a record of giving misleading information in 2013. It provided false information on 2013's crackdown on Hefazat-e-Islam. Odhikar is also facing a lawsuit for that report. Hence due to reliance on secondary sources, it seems WGEID is making such mistakes.
However, two mistakes do not challenge the whole report but raise credibility questions on other cases as well. The WGEID should clarify the confusion regarding these two cases. Moreover, it should find better ways to collect data instead of relying on local sources mostly. The working group should prioritize credibility and verification while accepting data. In this way, it will be able to avoid such mistakes.
Again, governments worldwide should also increase their engagement with the working group. Within a boundary, the government has the most robust capacity and capability to provide factual data. In the case of Bangladesh, the government should also increase its engagement with the working group to avoid such mistakes and confusion. Till now, the government doesn't have strong interaction with the working group. Increasing interaction will benefit Bangladesh's human rights. According to the working group's annual report 2022, Bangladesh provided clarification on 8 cases that were excluded from the final list due to satisfactory reports.
And lastly, we must not forget that upholding Human Rights is a continuous process, and it demands cooperation from all actors, state and international actors.
[Representational image, by Comisión Interamericana de Derechos Humanos from Washington, CC BY 2.0, via Wikimedia Commons]
The views and opinions expressed in this article are those of the author.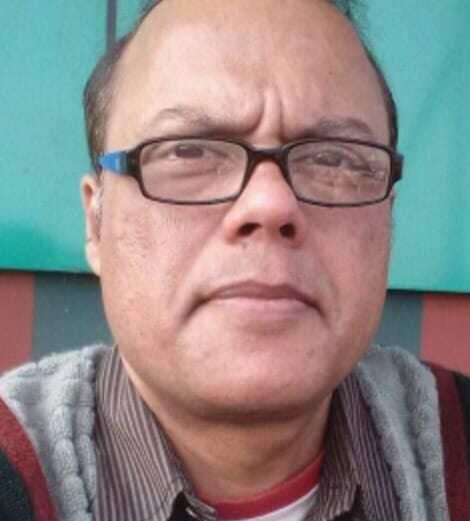 Shafiqul Elahi is a retired government official of Bangladesh. He is pursuing his career in academia after his retirement. He is also currently writing his first book on Institutional Development and Bangladesh.