The UAE (United Arab Emirates) is one of the new six countries which has recently been inducted into Brazil, Russia, India, China and South Africa (BRICS) grouping. The other five countries which have got membership of BRICS are; Saudi Arabia, Iran, Ethiopia, Egypt and Argentina (all of these countries will enter the grouping on Jan. 1, 2024).
With the entry of these six countries the grouping will cover 46% of the world's population and account for 30% of the global Gross Domestic Product (GDP).
The expansion of BRICS is being viewed by many as a shot in the arm for China and a firm reiteration of Beijing's growing global clout. However, many have rightly pointed out that the entry of new members into BRICS needs to be viewed from a nuanced perspective. 
India for instance was cautious vis-à-vis the expansion of BRICS, and at the recent BRICS Summit (Johannesburg, August 22-24, 2023) had categorically pushed for consensus over selection criteria of new members.
UAE's proximity with the West 
It is important however to not lose sight of the fact that UAE like Saudi Arabia — another GCC country which has been inducted into BRICS – has traditionally had strong economic and security ties with the West — especially the US — which have been tested as a consequence of UAE's growing proximity with Beijing and Moscow.
The UAE Economy Minister, Abdulla bin Touq Al Marri while commenting on UAE's entry into BRICS stated that this was an important opportunity for the UAE to enhance ties with the Global South and other BRICS members. He also made it clear, that the entry of the Gulf state into BRICS would in no way impact ties with the West. In the past too, UAE has categorically said that it would maintain an independent policy and not like to be caught in the US-China rivalry. 
While UAE's growing proximity with China has impacted ties with the US, the Gulf state is a member of the US-led I2U2 initiative also referred to as the West Asian Quad. Other members of the I2U2 are US, India and Israel. I2U2 seeks to enhance cooperation between members in several areas including clean energy, infrastructure, technology and food security.
India-UAE relations
While India's ties with China are strained, UAE's ties with India have strengthened in the economic and strategic sphere in recent years. A strong reiteration of this point is the fact that both countries signed a Comprehensive Economic Partnership Agreement (CEPA) in February 2022, which came into force in May 2022. Bilateral trade between both countries has witnessed a significant rise ever since. For the period of April 2022 to March 2023 India-UAE bilateral trade was estimated at $84.5 billion up from $72.9 billion for the April 2021 to March 2022 period. India and UAE have also begun to carry out oil transactions in local currencies (Rupee and Dirham respectively). 
Beyond strengthening of bilateral level ties, India and UAE have begun to work closely on plurilateral forums including I2U2, mentioned earlier, and UAE-France and India grouping. On multilateral platforms as well India and UAE have begun to work closely.  Under India's Presidency of the G20, UAE has been invited as a guest country.
The entry of UAE into BRICS clearly shows that new entrants, specifically UAE and Saudi Arabia, will focus on the economic opportunities arising out of BRICS, and would not like to get caught in 
geopolitical wrangling. Apart from this, more members would also mean diverse opinions and while some may view this as a liability, this could actually benefit the organisation since no one country would be able to steam roll its way through.
While the UAE's economic achievements have been acknowledged for long, in recent years it has sought to punch above its weight in the realm of foreign policy. The Gulf nation's entry into BRICS, along with the entry of other countries, needs to be viewed from a nuanced perspective. It is also important to bear in mind, as mentioned earlier, countries will give priority to furthering their own economic interests and priorities and would not like to get trapped in geopolitical tussles. While expanding ties with the Global South, reducing reliance on the US dollar for trade and other global issues may be crucial, excessive anti-Western posturing by BRICS – at the behest of Russia and China —  may not be acceptable to new members, despite China and Russia's interest in leveraging BRICS for their agendas. The West, especially the US, also needs to have a more layered understanding of BRICS and the apprehensions of developing countries. Apart from reform of international institutions, US and the West need to be more sensitive regarding the impact of economic sanctions on developing countries.
[Photo by Sobaka, via Wikimedia Commons]
The views and opinions expressed in this article are those of the author.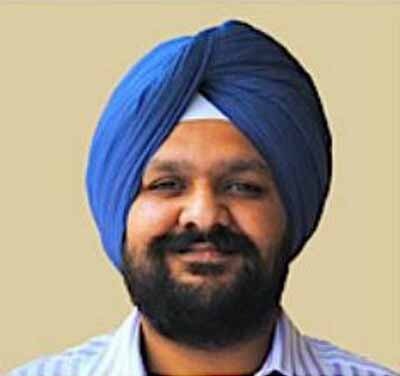 Tridivesh Singh Maini is a New Delhi based analyst interested in Punjab-Punjab linkages as well as Partition Studies. Maini co-authored 'Humanity Amidst Insanity: Hope During and After the Indo-Pak Partition' (New Delhi: UBSPD, 2008) with Tahir Malik and Ali Farooq Malik. He can be reached at [email protected].