Cambodia's Sam Rainsy, the self-exiled opposition leader landed in Kuala Lumpur over the weekend, vowing to return home to lead an uprising against his country's long-serving Prime Minister and former Khmer Rouge officer Hun Sen. The Cambodian government meanwhile had blasted Rainsy's attempt as a potential coup d'etat against Hun Sen. The Cambodian People's Party (CPP) regime has sought international support among ASEAN members to prevent Rainsy from making his return. While, Rainsy, the 70-year old founder of the banned Cambodia National Rescue Party (CNRP) faces severe logistical, political and diplomatic hurdles as he attempts to reach Cambodian soil, there are three political developments that warrant serious attention, regardless of whether or not Mr. Rainsy's attempt becomes successful.
Exposes ASEAN's flawed non-interference policy
ASEAN countries this week seemed unify together to use the organization's long-standing principle of non-interference to justify the blockage of Sam Rainsy and deputy leader of the CNRP, Mu Sochua from reaching Cambodia–all seemingly at the behest of one of Southeast Asia's most notorious regimes. Sochua's CNRP was dissolved in 2017 after its leader Kem Sokha was jailed and was accused of conspiring with the United States government to overthrow the Hun Sen regime. Afterward, the CPP won every Parliamentary seat in elections that were widely criticized by the international community as unfair and mostly rigged.  ASEAN's behavior is out of step with the protection of human rights, namely freedom of movement. When Sochua was detained in Malaysia, Hun Sen praised the move. When Sochua was detained, Malaysian Prime Minister Mahathir Mohamad made a statement claiming that his government could not permit the Cambodian opposition "use Malaysia as a base for struggle in other countries," citing the ASEAN policy of non-interference. Thai Prime Minister Prayut Chan-o-cha went a step further, announcing that he would not permit Sam Rainsy into Thailand. Prayut told reporters, "According to our commitment to ASEAN, we will not interfere in each other's internal affairs, and we will not allow an anti-government person to use Thailand for activism."  Cambodia also issued statements and pressed other ASEAN countries (and airlines) in hopes of preventing the transit of CNRP leaders through their respective territories. 
Demonstrates the paranoia of the Hun Sen regime
In the same space as Rainsy's potential return, the Hun Sen regime in Cambodia has ordered troops to its borders and raised alarms among human rights experts by calling on ASEAN neighbors to arrest its exiled dissidents. The CPP-led regime has compared the return of Rainsy to a potential coup, all against the backdrop of the European Union weighing a decision on the Everything But Arms (EBA) trade relationship. More than 700,000 Cambodian workers depend on the EBA scheme for their livelihoods. Further, the regime, in power since 1985 has vowed to use "weapons of all kinds" to stop Rainsy from entering the country–originally set for last Saturday, Cambodia's independence day. Hun Sen, during a speech to high school students said, "If the [deployment of the] military has been announced like this, it means troops need to be deployed and use all kinds of weapons, because this is not a demonstration. This has reached [the point] of using weapons." These developments demonstrate the behavior of a regime that is paranoid as well as predictable. Ultimately, the regime is concerned about a repeat of the recent past, when Rainsy returned from exile in 2013 to a mob of political supporters. In a fit of paranoia and suspicion, Hun Sen is likely worried that a CNRP reunion would spark a full-scale uprising against the regime, with the backing of Western powers like the United States.
Demonstrates the severe risk being loyal to Rainsy in Cambodia
In 2013, when Sam Rainsy returned home from Paris, he received a hero's welcome at Phnom Penh airport from tens of thousands of political supporters after being pardoned by King Norodom Sihamoni. Previously, Rainsy was sentenced to 12 years in prison for spreading disinformation and faking maps to contest a new border arrangement between Cambodia and Vietnam. Rather than face a trial, he chose exile.  Supporters in Cambodia however, face constant harassment and arrest, a development that has been on the upsurge since January.  Quite predictably, Hun Sen has heightened the sense of risk for these loyal CNRP supports, who ultimately will bear the brunt of Rainsy's ability to either enter the country illegally, or deliberately fail. CNRP activists are those that have to live with the constant threat of harassment or imprisonment. It is unclear whether a Rainsy return will lead to mass mobilization of political supporters on to the streets of Phnom Penh. Those that saw now-freed CNRP leader Kem Sokha arrested last September have to sit and wonder.
The views and opinions expressed in this article are those of the author and do not necessarily reflect the official policy or position of The Geopolitics.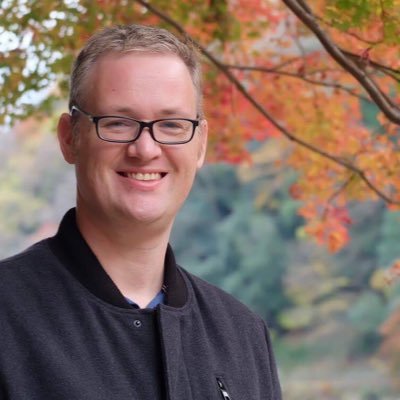 Mark S. Cogan is an Associate Professor of Peace and Conflict Studies at Kansai Gaidai University in Osaka, Japan. He is a former communications specialist with the United Nations in Southeast Asia, Sub-Saharan Africa, and the Middle East.