In late July, Cambodia participated (sort of) in the General Election, without having the option to choose the opposition Cambodia National Rescue Party (CNRP), which had been dissolved by the Supreme Court last November. The landslide victory by the ruling Cambodian People's Party (CPP) all but assures Prime Minister Hun Sen of near total control of the country. For poll watchers, observers of democracy and human rights activists, the post-mortem reflection on Cambodia's decline will be painful. But for how long? This brief analysis offers three likely developments in Cambodia that offer both a glimpse of optimism and words of warning.
No. 1: Any imposed sanctions on Cambodia will fail: When the CPP clamped down on political freedoms, Western governments reacted strongly, yet predictably. Economic sanctions were at the top of the list of suggested responses. The United States called for sanctions for Cambodia in January after the arrest of CNRP leader Kem Sokha. Recently, the U.S. and the European Union have called for sanctions on high-ranking officials and more, including thoughts of stripping Cambodia of tax-free access to Western textile markets. If implemented, the loss of revenue could top $650 million. While that would cause few reservations for the CPP and Prime Minister Hun Sen, the impact would be felt by up to a million poor Cambodians who work in the textile and garment industries. Sanctions would almost certainly jeopardize efforts to boost national economic standing. The World Bank graduated Cambodia from LDC to lower-middle-income status in 2016 and the United Nations has been supporting the country in efforts to move to upper-middle income status by 2030. Threats of sanctions reflect myopic foreign policies that fail to grasp the larger economic and political landscape. While Cambodia will not be able to find alternative Chinese markets for their goods, they will find political solace from Beijing and a new source of legitimate criticism in which to rest short-term political futures. The Americans should learn from the past. The U.S. imposed a trade embargo on Cambodia after the Khmer Rouge gained to power in 1975 and kept them through 1992. Cambodia relied then on China and communist states for their economic survival and it will soon again. Economic sanctions simply don't work. They rarely have.
No. 2: Cambodia's civil society will re-emerge: Creeping authoritarianism in the months before the July 2018 election subjected Cambodian civil society groups working in Cambodia to repressive restrictions. Recently, the Center for Strategic and International Studies (CSIS) found that the judiciary has been used by the government to tighten controls on civil society groups that the regime saw as a threat, including the closure of some independent media organizations, violent responses to demonstrations, and arbitrary detention and arrest of human rights and political activists. The government passed the Law on Associations and NGOs in 2015, which provided a legal means for threatening civil society groups. However, the cost of repression is often high and civil society often quickly learns to adapt to acts of state violence. One need only look at Cambodia's neighbor to the west as an example. Thailand imposed a number of repressive laws in the aftermath of the 2014 coup d'etat. Groups of five people were banned from gathering in public, political activists were arrested, and thousands were forced into re-education camps. But, five years after the coup, civil society is showing signs of re-emergence. Unless Hun Sen is willing to use much more repressive means to curtail civil society activities, it is highly likely that CPP dominance will face the same legitimacy challenges Prayut and the NCPO face today. Discounting the power of civil society in Cambodia is to not properly remember its history. Cambodians who faced human rights challenges during the Khmer Rouge era mobilized society and formed the basis for a robust human rights movement–even before the arrival of UNTAC. While it may not emerge in the short-term, it will inevitably happen.
No. 3: Cambodia will get China fatigue: As one of the poorest countries in Southeast Asia, Cambodia desperately needs investment. In the past several years it has welcomed investment from China, with $5.3 billion flowing into the country since 2013. Late last year, China penned 19 new development deals with Hun Sen, right after Chinese companies invested $7 billion in the country. Cambodia needs to develop its infrastructure and part of Beijing's investment will pay for a new highway to connect Phnom Penh to the port city of Sihanoukville. However, Cambodia's growing reliance on China (in addition to a rebuke of the West) has created an unstable political and economic environment. For example, in Sihanoukville, Chinese casinos dot the local landscape. As a major hub for China's Belt and Road Initiative (BRI), it has seen an influx of both casino cash and foreign arrivals. Locals report that the cost of housing has increased, sometimes pricing out Cambodians or forcing many low-income people to move to the edges of the city in search of affordable housing. Along the Meklong River, the need for hydroelectric power, critics say, is washing away local livelihoods. Other countries have already felt the effects. A breach in a dam along the Lao border with Cambodia killed 26 people, but more than 140,000 people in the area depend on the river for their livelihoods. One report in May warned that a proposed hydroelectric dam near Sambor along the Meklong could "literally kill" the river due to its impact on wildlife. A direct consequence of Cambodia's lack of transparency, accountability or proper governance in managing the BRI could be political and social instability–not created by political divisions–but by social and economic inequality and environmental mismanagement. Hun Sen has shown an unwillingness to place good governance above short-term ties with China, a decision that could have devastating consequences.
Image: Heng Sinith/Associated Press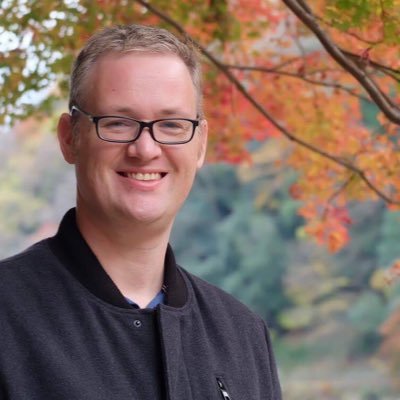 Mark S. Cogan is an Associate Professor of Peace and Conflict Studies at Kansai Gaidai University in Osaka, Japan. He is a former communications specialist with the United Nations in Southeast Asia, Sub-Saharan Africa, and the Middle East.