With the deterioration of ties between China and the West and Australia, there is likely to be a decrease in enrollment of Chinese students in universities in US, UK, Canada and Australia over the longer term. This point gets strongly reiterated by the fact, that in the first half of 2022, the number of US student visas issued to Chinese students dropped 50%. Australia too has witnessed a dip in enrollment of Chinese students in the aftermath of the COVID-19 pandemic and the downward slope of ties between China and Australia in the past two years.
While some Western universities have expressed the opinion that a decline in the enrollment of Chinese students is not a healthy trend and would have an impact on the economy of their respective countries, others have begun to work towards diversifying their international student pool and attracting students from other countries. While a number of policymakers and commentators have been discouraging excessive dependence upon Chinese students in US and Australia, for some years, in the aftermath of the pandemic and the deterioration of ties between UK and China, after the imposition of the Hong Kong national security law, there has been a growing clamor for reducing the intake of Chinese students in UK as well.
Recent years have also been witnessing a rise in the number of Indian students enrolling in UK, US, Australia while in Canada India accounts for the largest group within the international student community. As of September 2022, the US Embassy in New Delhi issued 82,000 visas to Indian students (this was higher than the number of visas issued to any other country). Similarly, there has been a significant rise in student visas issued to Indian students by UK.
It is not just students, countries like the UK, Canada and Australia also need skilled professionals and entrepreneurs and this is evident from the changes they are seeking to make to the existing visa system. More flexible work visas, targeted at attracting individuals with talent and skills, will send the right message to prospective students from developing countries – especially India – in search of opportunities. Unnecessary statements which target any specific nationality or group will be counterproductive. In a recent interview, UK Home Secretary Suella Braverman for instance said: "I have concerns about having an open borders migration policy with India because I don't think that's what people voted for with Brexit"
The UK Home Secretary also said that 'the largest group of people who overstay are Indian migrants' and that the agreement to ensure better cooperation on migration has not worked well. 
The UK Home Secretary's remarks have played spoiler with regard to the UK-India Free Trade Agreement (FTA) and India has reacted strongly to her remarks (though India has denied that the FTA is on hold). While earlier both sides wanted to conclude talks related the FTA by Diwali, it is unlikely that they will be able to achieve this target now. In a statement, Department for International Trade (DIT) UK said: "We remain clear we won't sacrifice quality for speed, and will only sign when we have a deal that meets both countries' interests."
Recently there has also been an increase in the rejection rate of student visa applications from India, by Canada. It has been argued, that one of the reasons for the rejection rate is that Canada is keen to diversify its student pool from India and even South Asia. Canada on its part has said that each application is judged on its merit, and that there has been a severe back log of applications in the aftermath of COVID-19.
While it is true, that the global narrative vis-à-vis migration has become more insular in recent years and every country would like to attract skilled individuals, Western countries and Australia cannot be selective. If they want access to the Indian market and attract more students from India, they need to shed their skewed approach towards migration from India. It is also important to address the genuine concerns of Indian students regarding visa delays in the aftermath of the COVID-19 pandemic. 
Though it is true that in terms of education and even employment opportunities, Western countries remain preferred destinations, the West also needs to be aware of the fact, that students from the developing world can begin to look at other countries not just for employment but even for educational purposes. The United Arab Emirates (UAE) for instance has taken a number of steps to attract individuals with exceptional skills and talent – a strong example being the introduction of the Golden Visa Residency program and the Green Visa Residency program. South-East Asian countries too could emerge as preferred destinations for Indian students and professionals.  
Apart from this, many students from developing countries – especially India — could also re-think their options given the impending global economic slowdown which will impact employment opportunities at least in the short run. Several quality private institutions in India, which possess world class infrastructure and have well qualified faculty could emerge as an alternative for such students. 
[Photo by ZC Comms, CC BY-SA 4.0, via Wikimedia Commons]
The views and opinions expressed in this article are those of the author.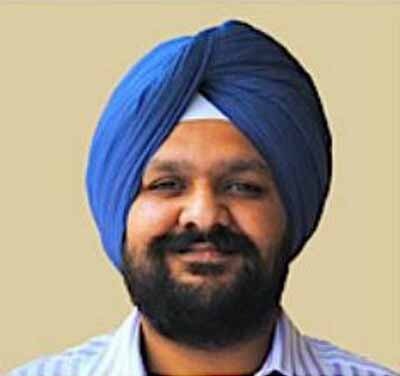 Tridivesh Singh Maini is a New Delhi based analyst interested in Punjab-Punjab linkages as well as Partition Studies. Maini co-authored 'Humanity Amidst Insanity: Hope During and After the Indo-Pak Partition' (New Delhi: UBSPD, 2008) with Tahir Malik and Ali Farooq Malik. He can be reached at [email protected].