Media freedom in Cambodia is at an all-time low. Reporters Without Borders reported in April that press freedom in Cambodia had plummeted more than 10 places from the previous year, placing the country 142nd worldwide, behind Indonesia, Thailand, Myanmar, and the Philippines. Indeed, 2017 was a dreadful year for media freedom in Cambodia, where the government forced the famously independent Cambodia Daily to close after issuing the newspaper a $6.3 million tax bill. Western media interests also faced serious challenges. Australian filmmaker James Ricketson was jailed on charges of espionage and two American institutions, Voice of America and Radio Free Asia were forced to scale back their operations.
It would seem from the events of the past few months that 2018 appears to be even worse. A recent report by the Cambodian Center for Independent Media (CCIM) noted that 83 percent of the country's journalists felt that the national climate had deteriorated. Only 11 percent held a positive opinion, while others balked that the question was even asked on account that the answer was obvious. Little in 2018 has fueled optimism. The Phnom Penh Post, like its deceased counterpart, was one of the few remaining bastions of independent media freedom in authoritarian Cambodia. However it was recently sold to a Malaysian businessman with extensive ties to Prime Minister Hun Sen, the former Khmer Rouge officer that has been in entrenched power for decades. While these events might appear to signal a sea change in how Phnom Penh views an independent press, however it has been severely limited in Cambodia for decades.
The Khmer Rouge ruled Cambodia from 1975 to 1979, a period where more between 1.5 and 2 million Cambodians were killed–including most of the country's journalists. The population was heavily controlled by the state. Few people had access to information or education. The totalitarian regime had developed a vague Four Year Plan to encourage literacy and education, but it was mostly centered around the spread of state propaganda. The fall of the Khmer Rouge led to Vietnamese control of the country, where Heng Samarin relaxed the extreme form of Communism and state repression, and encouraged the population to listen to official state media broadcasts and read state party journals. The concept of a "free and fair" press was only introduced to Cambodia by the United Nations Transitional Authority in Cambodia (UNTAC) in 1993, but it was rather half hearted. The West spent millions training local journalists to establish independent newspapers, but there was little by the way of ethical standards and editorial best practices. Until the emergence of the Daily and the Post, professional journalism in Cambodia was woefully insufficient. Much of UNTAC's emphasis was on the transition to a stable peace and preparations for national elections.
Cambodia's new constitution promised a space for a free press, but the negative peace provided by UNTAC was highly unstable. Hun Sen soon eradicated his competition and a very long period of democratic recession began. It is important to note that Cambodia, despite UN interventions, never fully democratized. In the most basic definition of the term, Cambodia never met a minimum standard of democracy. Elections were held, but often suppression campaigns were waged by the ruling Cambodian People's Party (CPP), opposition leaders were jailed, and civil liberties were often curtailed. Press freedom and autonomy were granted, but the government maintained steadfast control over television and has taken steps over the past two decades to curtail media expression. The 1995 Press Law, for example, made it illegal to print stories the CPP government believed would be harmful to "national security" or "political stability". Cambodia's media laws are both suppressive and vague, and have been used to convict Khmer journalists and take legal action against opposition newspapers.
The other contributing factor to democratic recession and the decline of media freedom are CPP fears about losing its hegemonic political status. The merger of the Human Rights Party and the Sam Rainsy party lead to a gain in confidence, as it won 40 positions in the 2012 local elections. The Cambodian National Rescue Party (CNRP) demonstrated that it could mount a serious threat to Hun Sen's monopoly on power. By 2013, the CPP earned just 48 percent of the vote in the General Election and losing 22 seats in the National Assembly. In the 2017 communal elections, the CNRP gained 449 more chiefs and more than 2,000 local councilors. Months later, the CNRP was dissolved and its leader, Kem Sokha is in prison on charges of treason. A decline in media freedom and the dissolution of the opposition political party in Cambodia are not separate issues. The CPP allowed greater expression and became somewhat more engaged with independent and foreign press largely when the opposition was weak. However, that freedom paled in importance to the reality that opposition parties have limited access to state-run television and media outlets. Hun Sen's control and ownership over electronic media is so vast that he has given media licenses to his political allies and has withheld them from his opponents.
Conventional wisdom suggests that the 2018 elections, now hobbled by the dissolution of the only major opposition party in Cambodia, will soon ensure a lasting authoritarian legacy for Hun Sen. The "death" of the free press was neither quick or slow. Aside from the few Western independent outlets, it hardly existed. It was unnecessary for the CPP to censor or overly monitor Khmer-language media when allegations of defamation by ruling elites would bring swift retribution in corrupt national courts. Self censorship is now commonplace. Cambodia's turn toward China has given Hun Sen additional external legitimacy that grants him cover to crack down on civil society, while a distracted West ponders its next diplomatic move–aside from traditional forms of pressure and leverage that have been ultimately unsuccessful.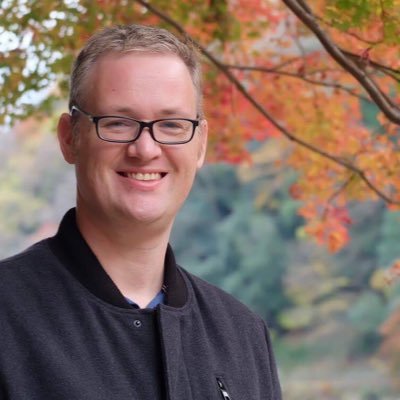 Mark S. Cogan is an Associate Professor of Peace and Conflict Studies at Kansai Gaidai University in Osaka, Japan. He is a former communications specialist with the United Nations in Southeast Asia, Sub-Saharan Africa, and the Middle East.