Thailand's Constitutional Court, in a 7-2 decision has stripped Thanathorn Juangroongruangkit, the leader of the Future Forward Party (FFP) of his MP seat because he broke election rules by owning shares in V-Luck Media Company, which the Election Commission in March noted violated election rules.  
Of course, the ruling by the Constitutional Court comes as no surprise. When the Election Commission (EC) accused Thanathorn of breaking Thailand's election law, the Constitutional Court accepted the EC's petition and decided in a 9-0 decision to take up the complaint. 
Earlier in 2019, Thailand's military-monarchy alliance attempted to turn Thanathorn into a political villain, casting him in the same light as disgraced former Prime Minister Thaksin Shinawatra. Thanathorn in his campaign for the premiership, appealed both urban and middle class voters, as well as a large cross section of young voters who in the past had been disinterested in Thai political affairs. Pushing an agenda of ending corruption, cutting military spending, and stripping the military of its privileges in the Thai Constitution made him a target of Thailand's ruling elite.  
That ruling elite had undermined Thanathorn for months. Through the Election Commission and now through Thailand's Constitutional Court, used a string of accusations to derail the charismatic billionaire scion of an auto parts manufacturer.  Thanathorn and the leaders of the FFP were accused of giving false information about the military in a June 26, 2018 speech on Facebook where they alleged the government was recruiting members of political parties to join new political parties that were set up in favor of Thailand's ruling junta.
Thailand's Election Commission, in light of the ruling on Wednesday, must now take up further action under Article 151 of the country's election law. There, Thanathorn could face up to 10 years in jail and as much as a 20-year ban from politics. The Constitutional Court ruling has been condemned by the ASEAN Parliamentarians for Human Rights (APHR), a group of Southeast Asian lawmakers. 
The larger picture here is that this is just another move in a series of maneuvers that are designed to suppress Thailand's pro-democracy movement. The entrenched Thai elites have recently pursued criminal cases against individuals like Thanathorn and other anti-military activists in an attempt to discredit opposition parties. As noted in the past, Thailand's faux-democratic institutions are easy vehicles that provide a dark cloak of legitimacy.  
Ultimately, the goal of the ruling class in Thailand is to remove Thanathorn from politics because he, as others have pointed out, poses a significant threat to the establishment. Thanathorn reminds many of Thaksin, the telecommunications billionaire who now lives in exile abroad. As the ASEAN group has suggested, the ruling against Thanathorn is an attempt to silence the FFP, the main party that threatens status quo politics in Thailand. 
Thanathorn still faces two criminal charges, one for computer crimes and another for sedition for supposedly aiding anti-junta protesters in 2015. To date, more than 30 cases have been thrown at FFP leaders.
The views and opinions expressed in this article are those of the author and do not necessarily reflect the official policy or position of The Geopolitics.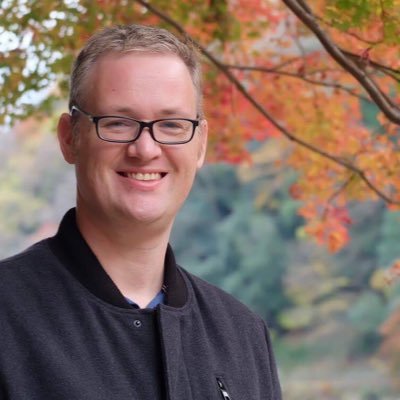 Mark S. Cogan is an Associate Professor of Peace and Conflict Studies at Kansai Gaidai University in Osaka, Japan. He is a former communications specialist with the United Nations in Southeast Asia, Sub-Saharan Africa, and the Middle East.