When new Royal Thai Army chief General Narongpan Jittkaewtae took his post on Oct. 1, he and military commander-in-chief General Chalermpol Srisawat made a point to discourage the press and the public to assume that another coup d'etat was in the works and to reiterate that Thailand had transitioned back into democracy. When prompted by a reporter, Narongpan exclaimed, "How is it not a democracy?" The failure to acknowledge the role of the military in orchestrating past coups and the present complement of military officials that populate Thailand's Parliament reveals something emblematic and problematic with Thailand's generals — they lack a fundamental understanding of democracy and the many lessons of modern Thai history. 
Currently, Thai protesters are demanding a complete overhaul of Thailand's 20th constitution since the overthrow of the absolute monarchy in 1932. The 2017 Constitution was approved by a questionable national referendum, but was modified by King Maha Vajiralongkorn, who expanded his own powers and the role of the Privy Council in appointing regents. The previous 2007 Constitution was abolished by the May 2014 coup, which was also adopted by national referendum. The 1997 Constitution was also abolished in a 2006 coup that overthrew the rule of Thaksin Shinawatra. Thailand's military has always had a hand in replacing more democratic versions with varieties that give the military or the monarchy more explicit power. 
Both generals seem to lack the understanding that Thailand's constitution was not created in a democratic space, but under the guise of the National Council for Peace and Order (NCPO) and approved by a military-backed panel. Those that were opposed to the 2017 Constitution were arrested and charged with serious violations of Articles 116, or acts of sedition. Famously, Pravit Rojanaphruk, a columnist at the Khaosod English was charged with sedition from Facebook posts which raised critical questions about a military-drafted constitution. Pravit was summoned by the military junta for "attitude adjustment", as were many others and was interrogated six hours before being driven to an undisclosed location where he was held for two days. Others have suffered similar fates in fighting a referendum chock full of human rights violations. In 2017, a provincial court gave Wichan Phuwihan a two-year suspended sentence and a 30,000 baht fine for asking people not to vote on the referendum. A Bangkok court gave a smaller two month sentence to Piyarat Chongthep for tearing up a voting ballot. Like those mentioned, Article 61 of the draconian 2016 Referendum Act criminalized "anyone who disseminate[d] text, pictures or sounds that are inconsistent with the truth or in a violent, aggressive, rude, inciting or threatening manner aimed at preventing a voter from casting a ballot or vote in any direction or to not vote." 
The generals also fail to understand the role that the military has played in violence that clouded previous handovers of power such as the 1992 Black May violence, the 1976 coup that overthrew the government of Prime Minister Seni Pramoj, where another military man, Admiral Sangad Chaloryu appointed himself the head of the National Administrative Reform Council (NARC) that directed martial law in Thailand. Narongpan has said that there would be "zero chance" for a military coup, reflecting the words of his predecessor, Gen. Apirat Kongsompong. However, Narongpan noted that "the chance of coup making is zero if based on the fact that no groups are creating a situation or a violent conflict that causes suffering." 
Narongpan and Chalermpol assumed their duties on October 1 in a highly-watched and anticipated annual military reshuffle which occurs as the Prayuth Chan-o-cha Government faces calls for monarchical and fundamental reforms to Thai institutions. While Narongpan did not comment on the demands of protesters, he warned that they must respect the rights of others and accept the consequences if they violate the law. Many of the protest leaders have been charged with various offenses, including the head of the Free People movement, and several leaders are facing charges for violating Thailand's lèse majesté laws and for installing symbolic plaque at a "registered historical site." These acts of freedom of speech, assembly, and expression fall outside of Narongpan and Chalermpol's seemingly limited views of democracy.
The views and opinions expressed in this article are those of the author.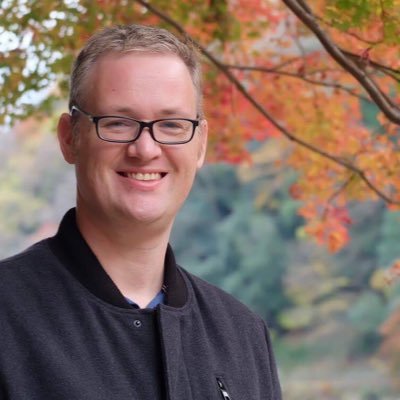 Mark S. Cogan is an Associate Professor of Peace and Conflict Studies at Kansai Gaidai University in Osaka, Japan. He is a former communications specialist with the United Nations in Southeast Asia, Sub-Saharan Africa, and the Middle East.