When the American strategic 'pivot' to Asia collapsed, China took the mantle of hegemonic leadership in Southeast Asia. The question of how to respond to an assertive and confident China is a conundrum shared by small states and regional powers alike. One of the remaining bright spots of Obama's so-called pivot, was the Trans-Pacific Partnership (TPP), which was supposed to significantly boost trade in three Southeast Asian states, Vietnam, Malaysia and Singapore–while excluding or checking China. Donald Trump's election in 2016 radically altered the fortunes of TPP beneficiaries.
Yet this past weekend, some of China's neighbors took a small step to break themselves free of Chinese dominance. At the 8th Summit of ACMECS, or Ayeyawady-Chao Phraya-Mekong Economic Cooperation Strategy, Thailand proposed a regional infrastructure and development fund to its ASEAN neighbors, Cambodia, Lao PDR, Myanmar, and Vietnam. The ultimate goal is to decrease their reliance on Chinese investment and possibly provide economic balance to Beijing's dominance. CLMV countries pledged to set up the new fund by 2019, with Thailand contributing "seed money" as an open invitation to other major investors to provide additional financial support. The goal would be to give member states needed financial flexibility, as well as promoting Thailand's Eastern Economic Corridor to boost subregional and  subregional and regional economic connectivity, similar to that of China's "One Belt, One Road Initiative" (OBOR).
Across Southeast Asia, it is not difficult to find evidence of Chinese influence. In Cambodia, the Chinese have had a continuous diplomatic presence for the past 60 years, while trade and investment partnerships have increased dramatically. In 2017, China provided as much as 30 percent of investment capital to Cambodia. Chinese companies also pledged more than $7 billion in new investments, including a freeway connecting Phnom Penh to the coastal town of Sihanoukville, a new commercial bank, and a new tourism center. In early 2018, Beijing signed 19 memorandums of understanding with Cambodia to develop national infrastructure, agriculture and health.
While the evidence appears ominous, the truth is that Cambodia needs the investment. While robust economic growth has allowed it to graduate to lower-middle income status, the International Monetary Fund recently warned that infrastructure remains a significant challenge to further economic growth. The 2017 Global Competitiveness Report, published by the World Economic Forum (WEF), ranked Cambodia as one of the least competitive countries in Southeast Asia, partly because of a lack of infrastructure development. WEF ranked Cambodia 99 of 137 in quality of overall infrastructure.
In Lao PDR, Beijing is the country's top investor, with Chinese firms investing $7 billion in the development of special economic zones and provincial infrastructure. Billions have been spent linking Yunnan province in China across landlocked Lao. The U.S. State Department recently warned that several countries are in danger of becoming dependent on "predatory" Chinese loans and run the risk of drowning in debt, undermining external sovereignty. Lao, through China's Belt and Road Initiative (BRI), would be vulnerable to high levels of debt as a result of BRI. A Center for Global Development policy paper recently noted that "The $6 billion cost for the [Yunnan] railway represents almost half the country's GDP, and although Lao Ministry of Finance officials stress that the government will not guarantee the vast majority of the financing from China Exim Bank, the Laotian government will be under considerable pressure to cover any losses." Like Cambodia, Vientiane has no choice but to accept the bulk of Chinese assistance, as it depends on the influx of foreign investment to stabilize economic growth and bolster domestic legitimacy.
Even in authoritarian Thailand the ruling military junta, who had openly courted China as a way of fending off Western democratization pressure, has begun to reconsider earlier economic arrangements. Thailand had become a major partner in the OBOR projects, but paused because of concerns over cost, measured in terms of debt and damage to the environment.
ACMECS wouldn't challenge China's supremacy in Cambodia, Lao or other CLMV countries, partly because of the size and scale of Beijing's investments. China's OBOR plans to finance as much as $100 billion in infrastructure projects worldwide. Second, the new Fund would stay relatively small without a large infusion of Western capital. Thai Prime Minister Prayut Chan-o-cha's presentation to ACMECS countries in Bangkok on June 16 was partially designed to attract formidable institutions such as the Asian Development Bank (ADB) as well as an opportunity for private sector investment. High-performing ASEAN countries like Singapore would be reluctant to compete against China in ACMECS countries. ASEAN history suggests that other member states would also hesitate.
The ACMECS agreement is an indication that Southeast Asian countries are ready for a more "cohesive" approach to balancing against powerful Chinese interests. Earlier discussions of an ASEAN fund have long dwindled, but ACMECS could signal that some CLMV countries (including Thailand) are recognizing the painful downsides and the limits of Chinese influence and have begun to formulate new approach. More aggressive balancing strategies are unrealistic, while ACMECS strengthens regional ties under a cloak of neighborly cooperation.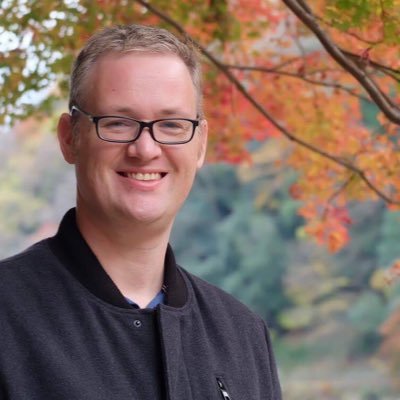 Mark S. Cogan is an Associate Professor of Peace and Conflict Studies at Kansai Gaidai University in Osaka, Japan. He is a former communications specialist with the United Nations in Southeast Asia, Sub-Saharan Africa, and the Middle East.