On the sidelines of the high-level 78th Session of the United Nations General Assembly (UNGA), civil society continued to take a leading role in highlighting the repression of Uyghurs, using open-source databases to gather information on what is happening in the region. Over the years, news has steadily emerged of mass persecutions of the Uyghurs targeted for being Muslim, by the Chinese Communist Party (CCP) establishment, which  attempts to erase their beliefs and practices.
In regions where China has tenuous historical claims, such as East Turkestan (referred to as Xinjiang Uyghur Autonomous Region' by the Chinese regime —  "Xinjiang," meaning "new territory" in Mandarin) and Tibet, the CCP has adopted a policy of repressing religious traditions that differ from the majority Han ethnicity. In recent years, China's northwestern province Xinjiang has been mostly closed to outsiders. Last year, a report from the Office of the United Nations High Commissioner for Human Rights (OHCHR) detailed China's human rights violations and conveyed witness testimonies of sexual and gender-based violence.
In the face of well-documented disturbing details of  Chinese 'reeducation' and internment camps for Uyghurs Muslim, it has been seen that many governments have no desire and no willingness to say anything. One country that stands out in its reticence in speaking about the  widespread human rights abuses that the Uyghur Muslims are subjected to by the Chinese government is Pakistan. Although both Pakistani polity and people display passion for the rights of Muslims most notably in Kashmir, Myanmar and the Palestinian territories at various international fora, they have displayed a mindful reticence on China's treatment of Uyghur Muslims.
Pakistan has deliberately chosen to turn a blind eye to the issue, out of deference to China. Speaking to German paper Deutsche Welle, former Prime Minister Khan had famously said, "We do not talk about things with China in public right now because they're really sensitive. That's how they deal with issues." This was Khan's official statement despite overwhelming evidence of the ruthless persecution of the Uyghurs Muslims of the Xinjiang, at the hands of the Chinese authorities.
In 2021, US Secretary of State Antony Blinken formally called China's persecution of the Uyghurs genocide, and the following year, Pakistan-led 68 countries at the 51st session of the United Nations Human Rights Council, stating that Xinjiang, Hong Kong and Tibet were China's internal affairs and opposing interference in China's internal affairs under the pretext of human rights.
The latest phase of a campaign of oppression against the native Uyghur minority has gone largely unchecked and unreported. Recently internationally renowned  Uyghur scholar  Rahile Dawut was imprisoned for life for "endangering national security." Dawut is not the first scholar facing imprisonment. Uyghur professor of economics, Ilham Tohti received a life sentence in 2014, for 'promoting separatism'. But there was no reaction from Pakistan, where human rights abuses against Uyghurs are also easily overlooked because they constitute a relatively small minority. 
During the 54th Session of the UNHRC in Geneva on Sept. 27, Uyghur Congress president Dolkun Isawas interrupted twice by the Chinese as he began speaking in a general debate. Dolkun Isa said, "Uyghurs in the diaspora are watching our relatives disappear one by one, receiving news about their deaths, and constantly facing reprisals. Just a few days ago, we learned about Prof. Rahile Dawut's life imprisonment. My own brother Hushtar Isa also was sentenced to life. I lost My mother in a concentration camp." Prior to Isa's speech, on Sept. 26 experts at the UN GA expressed concern over the 'allegations of a significant expansion of Xinjiang's State-run boarding school system in China which fails to provide education in the children's mother tongue and forcibly separates Uyghur and other minority Muslim children from their families and communities.' And yet, from claiming to not having heard much about the Uyghur Muslims to saying that Pakistan's ambassador to China visited the region and reported that the situation is not as Western media portrays. Pakistani leaders have always defended China against allegations of human rights abuses against Uyghurs in Xinjiang. Such public show of support to Chinese policy towards Uyghur Muslims was not unique to Imran Khan. In 2008 General Musharraf in a visible demonstration of support for Chinese policy in Xinjiang, included a stopover in Urumqi at Beijing's request during his trip to China.
Contiguous to Pakistan's northern areas, Xinjiang is extremely important in the context of Sino-Pak relations. The 500-mile-long Karakoram Highway connects Kashgar in Xinjiang Uyghur Autonomous Region with Islamabad. Identified as Kashgaris, Uyghurs who sought refuge in Pakistan have been struggling to carve a space for themselves. But added to the struggles of seeking dignified living, the last decade has seen the closure of Uyghur settlements in Pakistan, their illegal arrest and deportation.
The flagship project of the Belt and Road Initiative (BRI), the $62 billion  China-Pakistan Economic Corridor (CPEC) lies at the centre of Islamabad condoning the abuses against the Uyghur Muslims. To prevent damage to its prospering economic relations with China, Pakistan opposes any support for, and identification with, Xinjiang's Uyghurs.
Beijing has attempted to link the religious and ethnonational identity of the Uyghurs with the construct of Islamic radicalism and its own version of a 'war on terror.' China's position is that all Uyghurs in Pakistan are affiliated to the East Turkestan Islamic Movement (ETIM), a separatist group responsible for several violent attacks inside China like the 2005 attack in Urumqi, in Xinjiang region. In this, Pakistan has eagerly collaborated with China, to be suitably rewarded with disregard of cross-border militancy in Kashmir, invitation in June 2005 to join as an observer of the Shanghai Cooperation Organization (SCO), and investment of over $25 billion as part of the CPEC.
The result is that Pakistan is no longer a safe haven for this minority  Muslim group. Under pressure from the Xi Jinping government, Islamabad has been handing over Uyghurs to China, knowing that they will face torture, even capital punishment. Authorities have also begun collecting biometric data on all Uyghurs living within Pakistan.
In one of the earliest studies of Pakistani government's policy toward the Uyghurs Zaid Haider documented in Asian Survey|July/August 2005, when the Pakistani army closed the Uyghur community centres in Rawalpindi, Kashgarabad and Hotanabad, which had provided shelter for Uyghur immigrants in Pakistan for decades. When the Uyghurs asked why the centres were being closed, the army officials told them that "the Pakistan government was pressured by China."
Islamabad's failure to comment on the Chinese clampdown on Ramadan fasting in Xinjiang, highlights the 'double standards of Pakistani religious leaders' who regularly, and promptly, protest against America, Israel and India on all major issues but go silent on China.
The fact is, very few Uyghurs in Pakistan have any connection to militancy, and counterterrorism experts have raised questions about the actual Uyghur terrorism threat to China. These alleged Uyghur associations with extremism provide the CCP with a justification for human rights abuses in Xinjiang. Pakistani research on Sino-Arab relations concentrate on political, economic, military and strategic aspects but tend to avoid the Uyghur issue altogether.
Claims of an increased Uyghur terrorist threat offer China more justification for its clampdown on its Uyghur population. Increasingly dependent on China, primarily economically as well as politically and militarily, there is no doubt that China's rise as a major power is a factor inhibiting Pakistan's criticism and condemnation of Beijing.
[Photo by Todenhoff, via Wikimedia Commons]
The views and opinions expressed in this article are those of the author.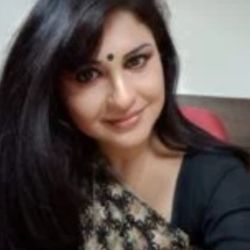 The author is an analyst on Strategic and Economic Affairs. She has worked as a Consultant with the National Security Council Secretariat (NSCS) for nearly a decade. Vaishali is now associated with Policy Perspectives Foundation.