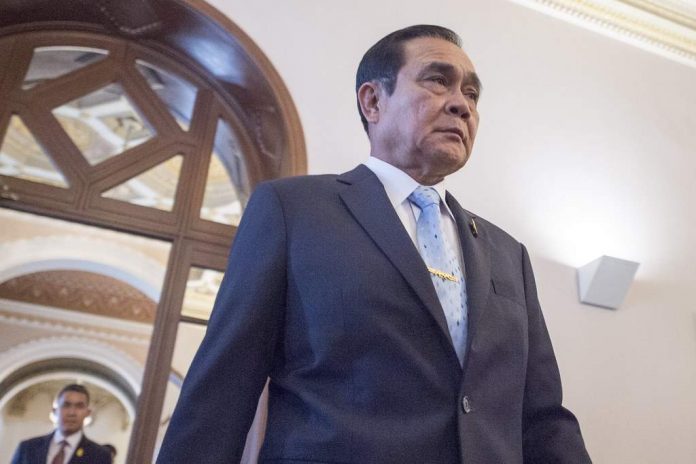 Thailand's embattled Prime Minister Prayut Chan-ocha blamed anti-government protesters for some of the country's economic malaise on Monday, noting that in order for the economic situation to be resolved, the country — namely the protesters — must "be peaceful." Prayuth said that Thai society needed to work together to keep peace, while avoiding what he called "unnecessary" activities. His comments come nearly on the eve of a major protest rally scheduled for tomorrow, Oct. 14 in Bangkok.  However, authoritarians like Prayut, under fire from both young and empowered protesters as well as from within, often require convenient scapegoats in order to maintain domestic and institutional legitimacy. 
While political instability in Thailand is a constant, so too is Prayut's unsteady handling of the Thai economy. With steady financial support and heavy investments in Thai infrastructure from the United States, the Thai economy grew at a rate of greater than 5 percent from 1961-1996, but it was always a rocky road, according to the World Bank. It grew again after the Asian Financial Crisis in 1997 and took another major blow in 2008 after a global economic recession. While under Prayuth's leadership, the Thai economy has never grown above 4 percent. Even before COVID-19 damaged economies around the world, Thailand's annual GDP growth was just above 2 percent in 2019. Economic forecasts are dire, but none suggests protests factor heavily into equations. Thailand is expected to dip into a 10 percent recession in 2020, which is beyond that of the Asian Financial Crisis. The numbers only get worse. 
In the second quarter of 2020, GDP fell 9.7 percent compared to the previous three months. Unemployment, while still low, hit its highest level since 2009 and 1.8 million Thais are at risk of losing their jobs. COVID-19 has had a significant impact on Thailand's economy, most notably in tourism, where it is the most vulnerable. In August, Thailand's tourism authority, or TAT warned that arrivals for 2021 could be as low as 15 percent of 2019 levels in a doomsday scenario, where international travelers would dip from almost 40 million to about 6 million, rending $70 billion from tourism revenue. The Bank of Thailand issued similar warnings in September. The truth is that Thailand's economy was in a state of retraction before the coronavirus hit, evidenced by weakness in manufacturing and spillover from the U.S.-China trade war. 
Prayut needs a scapegoat and a message to distract Thai people from the reality that he could not steer the economy in the right direction, regardless of stimulus measures. The Prime Minister fails to understand the connection between the economy and the current state of unrest. Thailand's tourism decline is having a dramatic impact on rural migrant workers, who have been forced to return home to their farms. Rising debts, an increase in suicides and COVID-19 fuel economic jitters. Many feel that Prayuth has not done enough to boost the economy or reform Thailand's economic structures, which are in part to blame for extreme income inequality and a massive informal sector. As the economy gets worse, it will likely only fuel the sense of urgency for structural changes that are being advocated by anti-government protesters. In a system where the bottom 10 percent of the country owns no wealth at all and the richest 10 percent owns more than 85 percent, something must give. 
The richest Thais have built an economic strategy that is based on low-skilled labour and a boom of exports that have vaulted the country into middle-income (MIC) status. Growth among common Thai households isn't changing and is stuck at around $3,800 annually. Now, as debt starts to rise because of COVID-19 — evidenced by household debt being at around 80.1 percent of GDP — both rural and urban anxieties will deepen. 
So what has been Prayuth's response? Use COVID-19 to limit public criticism and freedom of expression. A March decree allowed the prime minister to impose curfews, order arrests for spreading what it considered "fake news," censor the media, and ban public gatherings.  With more than 7 million out of work, the government issued relief payments of $153 per month for three months, however, more than 28 million registered and the government couldn't keep up. While political instability in Thailand is rising, Prayuth should stop and consider the source. Years of inaction on the part of the ruling elite have fueled anti-government sentiment, which is being exacerbated by COVID-19. Scapegoating peaceful protesters won't change economic woes in Thailand. It will only make matters worse. 
The views and opinions expressed in this article are those of the author.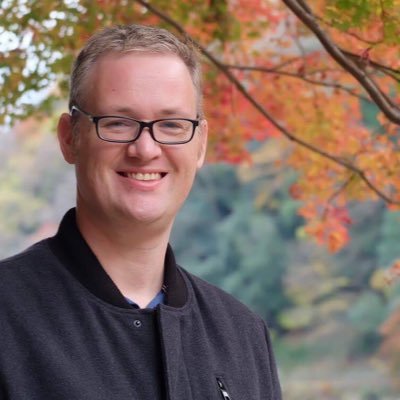 Mark S. Cogan is an Associate Professor of Peace and Conflict Studies at Kansai Gaidai University in Osaka, Japan. He is a former communications specialist with the United Nations in Southeast Asia, Sub-Saharan Africa, and the Middle East.