The North-Eastern Region of India consisting of eight states – Arunachal Pradesh, Assam, Manipur, Meghalaya, Mizoram, Nagaland, Tripura and Sikkim — is important for several reasons. While for long, the region has been viewed from a narrow lens, in recent years it has emerged as an important component of India's relations with South-East Asia and Bangladesh and a crucial stakeholder in what is referred to as the 'Act East Policy'. 
The India-Myanmar-Thailand highway which connects Moreh (Manipur) with Mae Sot (Thailand) via Myanmar will enable connectivity with other parts of Association of Southeast Asian Nations (ASEAN). India has already proposed extension of this highway to Cambodia, Vietnam and Laos. There are also plans to commence direct flights from Assam and Manipur to international destinations with a special focus on Southeast Asia.
In recent years, North-Eastern states have also been recognized as important stakeholders in the context of ties with South-East Asia. 
In July 2022, the North-Eastern India Festival was held at Bangkok. This was organized jointly by the Embassy of India in Bangkok and Trend MMS a not-for- profit socio-cultural trust. Apart from the Union Minister of State for External Affairs RK Ranjan Singh and senior Indian Diplomats, high ranking officials from North-Eastern India — including the Chief Minister of Nagaland, Neiphiu Rio, Chief Minister of Meghalaya, Conrad Sagma, Deputy Chief Minister of Arunachal Pradesh, Chowna Mein and Tourism Ministers of Arunachal Pradesh, Nakap Nalo and Mizoram Rongmawaia Royte participated in the event. The Deputy Prime Minister of Thailand, Jurin Laksanawisit, and other senior officials were also present at the event.
Apart from exploring economic synergies between the Northeast and ASEAN, there was an emphasis on strengthening tourist linkages between North-Eastern India and South East Asia. Historical linkages between the two, and the role of Buddhism in strengthening ties between both was also discussed. 
Here it would be pertinent to point out, that while the Northeast is important in the context of ties with South-East Asia, and it could benefit economically, even from a domestic context the region is important for several reasons. Firstly, the region possesses immense economic potential. While the Northeast has made some economic progress in recent years with industrial groups showing interest, and even the start-up sector of the region having grown (the overwhelming majority of start-ups have come up in Assam though), the region has a long way to go before it fulfils its potential.
If one were to look at the sphere of tourism, there has been a rise in tourism from rest of India to North-East. One of the important factors for this rise in tourism has been the increase in number of flights between Guwahati and Delhi. Given its natural beauty, fascinating culture and diverse cuisine there is potential for a further rise in tourism. This will give a boost to job creation in the region. Several G20 events are also likely to be held in North-Eastern India (while four of these will be held in Guwahati, one each will be held in North-Eastern States). In the month of November 2022, the Ministry of Tourism had organized the International Travel Mart in Mizoram with an eye on promoting tourism to the Northeast. The different categories of tourism in the North-East including Wild Life Tourism, Heritage Tourism, Religious and Spiritual Tourism and Culinary Tourism – were discussed. 
The North-East Festival 2022 held at Jawahar Lal Nehru stadium in Delhi (Dec. 23-26, 2022) was important because it highlighted the immense potential of the region. One hundred MSME (Micro Small and medium enterprise) manufacturers put up stalls of several products – including textiles, horticulture and handicrafts. With an eye on connecting entrepreneurs from North-Eastern India and other parts of India B2B meetings had also been organized. There was also a strong thrust during the festival on giving a boost to the start-up ecosystem in the region.
Apart from the economic potential of the region, the rich culture, heritage and traditions of the region are an important asset and were highlighted during the festival. Like other parts of the country, the youth of the region possesses immense talent as was clear not just from the performances of the artists present. The organizer of the festival, Shyamkanu Mahanta said that it has helped in increasing awareness about the region and while it has helped in giving a fillip to tourism, the festival will further enhance this. Said Mahanta: "… We have been able to help bring out the tourism potential of North-East region and connect travel enthusiasts with tour and travel entrepreneurs. I strongly feel our festival has the full potential to boost tourism in the region."
The North-East is blessed not just with natural resources, but excellent human resources and if there is a strong thrust of greater connectivity between Northeast India and other parts of the country, as well as Southeast Asia, the region could witness significant progress over the next few years. It is also important for state governments in the region, and the central government to encourage young entrepreneurs and promote tourism which benefits the region. Most importantly, it is important to focus on an economic vision for the North-East which is based on its strengths.
[Nohkalikai Falls, Cherrapunji, Meghalaya, India. Photo by Udayaditya Kashyap]
The views and opinions expressed in this article are those of the author.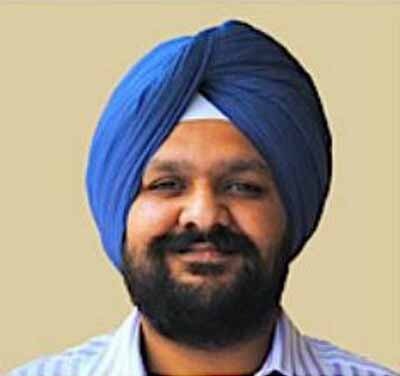 Tridivesh Singh Maini is a New Delhi based analyst interested in Punjab-Punjab linkages as well as Partition Studies. Maini co-authored 'Humanity Amidst Insanity: Hope During and After the Indo-Pak Partition' (New Delhi: UBSPD, 2008) with Tahir Malik and Ali Farooq Malik. He can be reached at [email protected]