The Ukraine war seems to have strengthened Kazakhstan's positions in the international arena. The energy-rich Central Asian nation has managed to preserve its "multi-vector" foreign policy – balancing between Russia and the West – and now it seeks to develop closer ties with other global and regional actors.
The upcoming summit of the leaders of the Organization of Turkic States, that should take place in early November in the Kazakh capital of Astana, will be an opportunity for Kazakhstan's policy makers to increase political and economic relations not only with Turkey – an informal leader of the international body of growing global visibility – but also with other Turkic countries. Although closer ties with Turkey are one element of Astana's multi-vector approach, the energy-rich Central Asian state that has celebrated Republic Day on October 25 has clearly demonstrated its ambitions to become an important regional gas hub. 
After Russia started supplying natural gas to Uzbekistan (a member of the Organization of Turkic States)  via Kazakh territory in early October, Kazakhstan has de facto become part of a tripartite gas union between Moscow, Astana, and Tashkent. At the same time, the largest country in Central Asia aims to increase economic cooperation with China – a major importer of Kazakh energy. It is, therefore, not surprising that Kazakhstan's President Kassym-Jomart Tokayev participated the third Belt and Road Forum for International Cooperation in Beijing on October 17-18. One of the goals of the summit was to mark the 10th anniversary of Belt and Road Initiative (BRI) – a massive infrastructure development project, in which Kazakhstan plays an important role. 
But besides its participation in the joint construction of the Belt and Road, Astana also eyes to get the access to the South Asian markets. Kazakhstan sees Afghanistan as an important transit country, which is why it seeks to increase its positions in "The Graveyard of Empires". Following earthquakes that hit Afghanistan in early October, Astana delivered over 1600 tons of humanitarian aid to Afghanistan's Herat province. Kazakhstan's active engagement in providing humanitarian assistance to the people of Afghanistan could be interpreted as the Central Asian nation's attempt to develop "soft power" in the Taliban-ruled nation.
Despite the fact that the Taliban are officially considered in Kazakhstan a terrorist organization, in 2022 the trade turnover between the former Soviet republic and Afghanistan reached almost $1 billion. Kazakh authorities reportedly seek to increase the bilateral trade volume to $3 billion in the following years. The two sides recently struck $200 million in new commercial deals, mainly commitments by Kazakhstan to supply Afghanistan with even more of the essential food. Presently, Kabul buys about 60 percent of all imported flour from Kazakh producers.
But Kazakh grain businesses remain focused on other regions as well. For instance, Kusto Agro – a firm with ties to Kazakhstan which is part of the Singapore-based holding company Kusto Group – continues to operate in Ukraine despite the ongoing war there. Over the last two years, the corporation has been working to protect food security, while in late September, it even managed to ship the first grain trucks with the new harvest. Meanwhile, its chairman Yerkin Tatishev, supplied power generators to Ukraine to keep the war-torn nation's hospitals running. 
"The last two years were of course extremely difficult for everyone in Ukraine. Our priority has been to keep people safe, but against the backdrop of the war, we have continued to use our innovative methods to enhance food security and ensure the crops we sow have the maximum possible yield", said Tatishev.
Agribusiness is not the only thing that connects Kazakhstan and Ukraine. Even though the Central Asian nation is Russia's nominal ally in the Collective Security Treaty Organization (CSTO), and is also a member of the Russian-dominated Eurasian Economic Union, Astana plans to significantly increase its economic cooperation with Ukraine. Russia, on the other hand, remains one of Kazakhstan's major trade partners, but that does not prevent Kazakh leaders from establishing closer economic ties with Moscow's frenemy Turkey. 
Ankara and Astana are said to be developing transport ties to bypass Russia via the Trans-Caspian international transport route, which travels through China, Kazakhstan, the Caspian Sea, Azerbaijan, Georgia, Turkey and onward to Europe. Meanwhile, total trade volume between Turkey and Kazakhstan now exceeds $5.3 billion annually and Erdogan has pledged to push that to $10 billion. But that is still less than half of the $25.5 billion in trade that Kazakhstan does with Russia. That is one of the reasons why Astana, despite occasional odds with Moscow, does not plan to leave the Eurasian Economic Union. 
For the foreseeable future, Kazakhstan will undoubtedly continue pursuing its "multi-vector" foreign policy – based on cooperation, balance, and pragmatism – that has renewed the country's relations with some of the most important geopolitical actors. However, in the long-term, Astana's geopolitical vector will almost certainly depend on the outcome of the Ukraine conflict.
[Photo by Radosław Drożdżewski, via Wikimedia Commons]
Opinions expressed in this article are those of the author.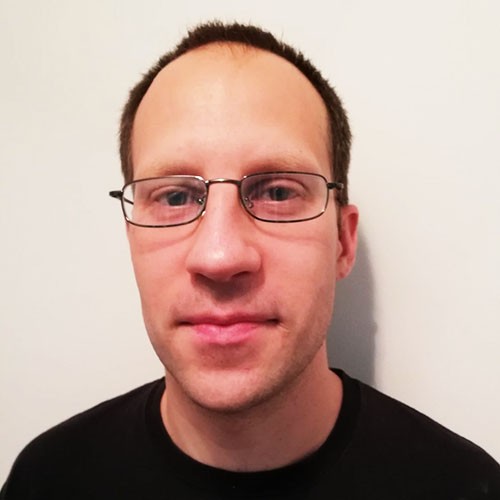 The author is a Serbian freelance journalist. He writes for several publications such as CGTN, Geopolitical Monitor, Global Security Review, International Policy Digest and Global Comment. Nikola also regularly contributes for YouTube geopolitical channel KJ Vids. He covers mostly Russia, Belarus and Ukraine.