Indonesia's neutral stance vis-à-vis the Russia-Ukraine war, its repeated warnings against a cold war between China and US and articulation of the concerns of the Global South, on crucial economic issues, reiterate the point that the Asian of South East Asian Nations (ASEAN) nation is no longer satisfied with its role as a balancer.
In the aftermath of the Russia-Ukraine conflict, it is not just Indonesia but several other middle powers — especially India and Saudi Arabia, which have sought to play an important role on the global stage. In the aftermath of the Russia-Ukraine conflict the Indonesian President, Joko Widodo (also referred to as Jokowi) had visited both Russia and Ukraine. While in Moscow, the Indonesian President said: "Indonesia would like the war to end soon, and the supply chains of food, fertilizers and energy need to be restored immediately because it affects the lives of hundreds of millions and even billions of people."
As the Chair of G20 (2022), Indonesia articulated its stance on the above issues. In spite of Western pressure, the Indonesian President invited Russian President, Vladimir Putin for the G20 Leaders' Summit held in Bali in November 2022. The Russian President did not attend the summit however, and Russia was represented by its Foreign Minister Sergei Lavrov.
At the G20 leaders' summit, in November 2022, Jokowi also said that the world should not be allowed to "fall into another cold war".  As Chair of ASEAN, Indonesia has highlighted this point.
Indonesia and Global South 
Along with India, which holds presidency of G20 in 2023, and Brazil (which will hold presidency of G20 in 2024) Indonesia was one of the countries from the Global South to be invited to the G7 Summit held in Hiroshima in May 2023 (a total of 9 countries from the Global South were invited). All these countries raised issues pertaining to concerns of the Global South during the G7 Summit. Indian PM Narendra Modi has repeatedly stated that India as Chair of G20 would raise issues pertaining to the Global South. Indonesia has also said that it will cooperate with India on issues pertaining to the Global South.
The Indonesian President was in Chengdu (China) July 27-29, 2023.  He had gone to attend the 2023 FISU World University Games. During his China visit, the Indonesian President met with Chinese President, Xi Jinping, the Indonesian President sought to give a fillip to Indonesia-China economic links. Jokowi is sought to have got investment commitments to the tune of $13 billion from Chinese companies,  he is also sought to have asked Xi for assistance for the development of Nusantara (the new Indonesian capital) located in East Kalimantan Province.
China-Indonesia economic relations
China is Indonesia largest trading partner. Indonesia's participation in the Belt and Road Initiative (BRI) has also given a fillip to the bilateral relationship. While there has been some criticism regarding Indonesia's economic links with China, with many arguing this is leading to a rise in unsustainable debts, there is no doubt that Indonesia needs investments for upgrading its infrastructure. The Global Maritime Fulcrum (GMF) unveiled by Jokowi in 2014 also seeks to enhance maritime connectivity and infrastructure development.
One of the important projects which China is involved in is the Jakarta-Bandung high speed rail project. This project is likely to be launched in August 2023. A distance spanning 142 kilometres will be covered in 35 minutes.
Important strategic issues
Crucial strategic issues, including China's ties with ASEAN were discussed during Widodo's visit (Indonesia is currently chair of ASEAN).
The Indonesian President's China visit coincided with 10 years of the strategic partnership between both countries. During his meeting with Jokowi, the Chinese President said that he is keen to further strengthen relations. Said Xi:
"China is ready to work with Indonesia to take strategic cooperation to a higher level, set an example of unity, cooperation, and shared development between developing countries, and bring more certainty and positive energy to the region and the wider world."
Significantly, Jokowi also said that China views "ASEAN" as important in the context of peaceful and stable Indo-Pacific. This is important, because while the ASEAN view of Indo-Pacific may be different from that of the US, China in the past has not been comfortable with the use of the expression. Beijing generally prefers to use the expression 'Asia-Pacific'. While maintaining a strong relationship with China, Indonesia also has an important relationship with Japan.
The Indonesian President's recent visit to China illustrates the point that like many other countries Indonesia is seeking to follow a foreign policy where it does not want to get embroiled in great power rivalry, but seeks to focus on its own interests.
[Cabinet Secretary of Indonesia, via Wikimedia Commons]
The views and opinions expressed in this article are those of the author.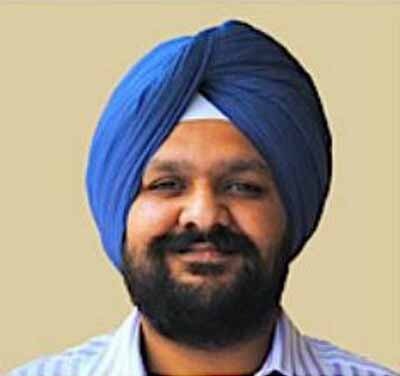 Tridivesh Singh Maini is a New Delhi based analyst interested in Punjab-Punjab linkages as well as Partition Studies. Maini co-authored 'Humanity Amidst Insanity: Hope During and After the Indo-Pak Partition' (New Delhi: UBSPD, 2008) with Tahir Malik and Ali Farooq Malik. He can be reached at [email protected].