Cambodian Prime Minister Hun Sen repeatedly lashed out at opponents last week in an attempt to respond to critics or potential rivals that could upend him in a coup d'etat. Cambodia's strongman ruler, who has been entrenched in power for more than 30 years recently called upon his country's military to "destroy" his political opponents if necessary, describing himself as the country's leader, or one who "steers the wheel" of the armed forces.
"The armed forces have an obligation to defend the state, so there is no neutrality as far as rebels are concerned," Hun Sen told senior military officials. "We must destroy immediately those who attempt to seize power undemocratically and unconstitutionally, and without waiting for orders."
Also, at a speech at the opening of a new ring road around the capital of Phnom Penh recently, the Cambodian premier threatened to strike down his political opponents if the European Union (EU) follows through with its plans to withdraw the country's privileged position in the Everything But Arms trading scheme due to human rights abuses. In November, the EU began a formal inquiry about Cambodia's EBA status, particularly after political opponents in Cambodia were jailed or forced into exile by the ruling Cambodian People's Party or CPP ahead of the July 2018 general election.  
As early as 2017, Cambodia's Parliament amended its Constitution and penal code to consolidate power for the ruling CPP. The National Assembly five amendments, including vaguely worded Articles that require every Cambodian to "respect the constitution" and "defend the motherland." One article gave the government the authority to take action against political parties if they do not "place the country and nation's interest first." In 2017, Hun Sen hit the Cambodia Daily, the long-running English-language newspaper with a $6.3 million tax bill which forced their closure.
In preparation for a possible EBA withdrawal by the EU, Hun Sen has been seeking investment and trade guarantees from Cambodia's biggest benefactor–China. Hun Sen last week was able to secure as much as $600 million in aid from China. If the EBA is revoked, up to 700,000 Cambodian textile workers would be vulnerable to livelihood losses.
Cambodia dissolved the rival Cambodia National Rescue Party (CNRP) and forced the ban of 118 party members in 2017 because of suspicions that the CNRP was plotting with the United States to overthrow Hun Sen. CNRP leader Kem Sokha spent several months in prison, but was released in prison after being charged with treason.
The recent lashing out by Hun Sen is a part of a trend by the Cambodian leader to consolidate his political power, both internally and from external Western threats. Hun Sen is particularly concerned about internal strife within his armed forces, the one area of power in Cambodia he has been unable to tame via his vast patronage networks. Last week's remarks to members of the military to destroy potential coup makers is a part of a growing paranoia. Linkages were also made to CNRP leaders and members of Cambodia's fledgling press and NGO sector that they were in league with American political organizations who were allegedly planning Hun Sen's demise.
Without the political interference, the CPP would not be in the same position. While the CPP won 70% of all commune chief positions in 2017, the CNRP made huge gains, a twelvefold increase in the overall number of communes won.
Hun Sen has also been concerned that long-time nemesis and acting CNRP chief Sam Rainsy will return from his self-imposed political exile, enough so that the Interior Ministry has issued an arrest warrant should he re-enter Cambodia. The vulnerability of the CPP and Hun Sen is less than clear. The former Khmer Rouge officer has the most to fear from Cambodian civil society and internal political networks, who have been increasingly supportive of the Cambodian opposition parties–up until the CNRP's removal late last year. Without a formal announcement by outside intervention groups, it is unlikely that civil society would openly rebel against Hun Sen, partly because of the fear of political retribution or government repression tactics.
The views and opinions expressed in this article are those of the author and do not necessarily reflect the official policy or position of The Geopolitics.
This work is licensed under a Creative Commons Attribution-NonCommercial-NoDerivatives 4.0 International License.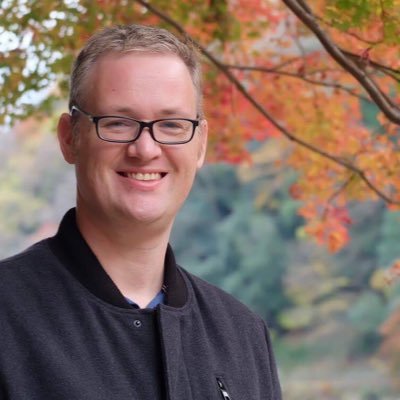 Mark S. Cogan is an Associate Professor of Peace and Conflict Studies at Kansai Gaidai University in Osaka, Japan. He is a former communications specialist with the United Nations in Southeast Asia, Sub-Saharan Africa, and the Middle East.