Young Liu Chairman of Foxconn, the Taiwanese electronics manufacturing giant — on Aug. 11, 2023 — said: "…from the perspective of India's potential market size, and if we can fully implement our plans there, I think several billion dollars in investment, and is only the beginning." He was speaking at the company's second quarter earnings call.
Young Liu also said that he was present at Semicon India – held in July 2023 at Gandhinagar (the capital of Gujarat, India). Semi-con India exhibited India's strategy regarding semiconductors with the aim of making India into an international hub for semi-conductor design, manufacturing and technology development. Indian Prime Minister Narendra Modi had inaugurated Semicon 2023 and while addressing the inaugural session he said that India was 'ticking all the right boxes' for emerging as a Semiconductor hub.
Presence of Foxconn 
Liu also said that the company currently has 30 companies in India with a turnover of about $10 billion. Currently, it has presence in Andhra Pradesh and Tamil Nadu, while in May 2023 Telangana state government allocated 200 acres of land at Kongarakalan to Foxconn for setting up a manufacturing facility. Telangana IT Minister KT Rama Rao had laid the foundation stone for this project on May 15, 2023.
It would be pertinent to point out that in June 2023, Foxconn pulled out from a $19.5 billion joint venture with Vedanta. Foxconn had signed pact with Vedanta in 2022 to set up semiconductor and display production plants in Gujarat. 
Foxconn investment in Telanga
Foxconn also recently announced that it would invest an additional $400 milllion in Telangana. The Telangana IT Minister while commenting on this decision said: "Our friendship with Foxconn Group remains steadfast, each of us delivering on mutual commitments. With a total infusement of $550m (adding previous $150m), FIT is poised to deliver on its promises in Telangana. This once again proves Telangana Speed."
Apple is likely to commence manufacturing of wireless ear buds AirPods at Foxconn's Hyderabad (Telangana) factory, and production will begin in December 2024.
Investments in Karnataka and Tamil Nadu 
It would be pertinent to point out, that in March 2023 Young Liu had met with then Karnataka Chief Minister Basavaraj Bommai and had described his visit as a success. Foxconn had also made a commitment regarding investments in the state, though there was some confusion with both Karnataka and Telangana claiming that Foxconn was setting up a 300 acre iPhone factory near Bengaluru. Foxconn clarified that it had not signed any such binding agreement. 
Earlier this month, Foxconn announced that it would invest $600 million in Karnataka – in two manufacturing plants. Earlier this month, the Foxconn chairman met with Tamil Nadu Chief Minister MK Stalin and said that Foxconn would expand operations in the Southern Indian state.
Competitive Federalism 
The competition between Karnataka, Telangana and other states is reminiscent of the late 1990's, early  2000's, when Andhra Pradesh (erstwhile) and Karnataka vied with each other for investments in the Information Technology ( IT) Sector. At that time,  Chandrababu Naidu was Chief Minister of Andhra Pradesh and SM Krishna was Chief Minister of Karnataka. 
Rudolph and Rudolph have highlighted this point in an article titled ' Iconisation of Chandrababu Naidu: Sharing sovereignty in India's federal market economy' published by the Economic and Political Weekly (January 2001). Indian PM Narendra Modi has often said that states competing with each other for foreign investments is a healthy trend. 
South Indian states were amongst the first to enhance outreach in the aftermath of the 1991 economic reforms, and also during the Information Technology (IT) revolution. With many tech companies seeking to diversify supply chains in the changing geopolitical environment, India is likely to be a favoured destination and South Indian states are leaving no stone unturned to attract a major chunk of these investments.
Foxconn investments in Telangana
The latest announcement of Foxconn is significant for several reasons. First in a post-covid world and with the attempt toward diversification of supply chains India is emerging as an attractive destination. Second, the state of Telangana has been aggressive in promoting itself overseas. While it does have a major advantage with Hyderabad being its capital, the Telangana government has left no stone unturned towards reaching out to foreign investors and seeking investments in other parts of the state. According to the Department for Promotion of Industry and Internal Trade (DPIIT), Ministry of Commerce and Industry (Government of India), while Andhra Pradesh ranked 14 in terms of Foreign Direct Investment (FDI), Telangana ranked number 7 for the period of October 2019-December 2022. 
Third, it reiterates yet again the growing importance of India's states in the context of its external outreach or what is referred to as 'para-diplomacy'. 
Fourth, Foxconn's increasing interest in India also reiterates the strong potential of India-Taiwan ties and the role of India's state governments in the same.
Foxconn's recent announcements regarding their expansion of operations in India,  yet again the importance of India's states in the context of the country's economic ties with the outside world. States which have investor friendly policies and are pro-active in reaching out to potential investors can take advantage of the changing global economic and geopolitical landscape. 
[Photo by Nadkachna, via Wikimedia Commons]
The views and opinions expressed in this article are those of the author.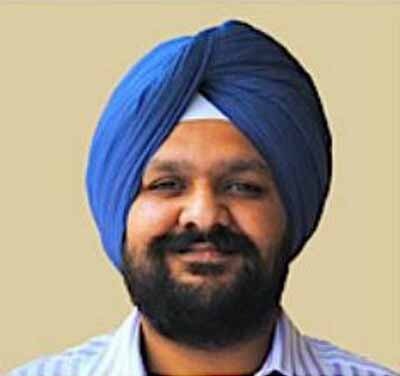 Tridivesh Singh Maini is a New Delhi based analyst interested in Punjab-Punjab linkages as well as Partition Studies. Maini co-authored 'Humanity Amidst Insanity: Hope During and After the Indo-Pak Partition' (New Delhi: UBSPD, 2008) with Tahir Malik and Ali Farooq Malik. He can be reached at [email protected].