The underlying dynamics of India-China relations is not necessarily zero-sum in nature. The previous year saw a few events that negatively impacted Sino-Indian relations. Some of the issues were very hot and raised tensions in their bilateral relations, such as Dalai Lama's visit to Arunachal Pradesh and Doklam standoff.
Both India and China are trying to enhance their regional image, ideology and place on the world stage. To achieve their goals the two nations must reduce their differences and synergize their efforts to reshape global institutions and norms.
Evolution of India China Relations
The Indian-Chinese relations go back to millennia. Buddhism spread from India to China, where it greatly influenced Chinese culture. A Chinese priest Fa Xian went to India in AD 402 and stayed there for a long time.  After coming back to China, he translated many ancient Indian Sanskrit texts into Mandarin. In the fifth Century AD, Bodhidharma, a South Indian priest became the main patriarch of the Shaolin Monastery in China. During the seventh century, King Harshavardhana maintained better relations with the Chinese rulers by sending emissaries and gifts. The ancient Chinese explorer, Hiuen Tsang, who traveled India at the time of Harshavardhana, has made a clear portrayal of the social, monetary and religious conditions of the kingdom.
In the British period, China and India enjoyed good relations. Rabindranath went to China during that time. Indian National Congress sent five medics to China when the Second Sino-Japanese war was going on. There were very few incidents of conflict and confrontation between the countries during the British rule.
India and Pakistan achieved independence from the British Crown in August 1947. In 1949, Mao Zedong announced the foundation of the People's Republic of China. India was one of the few countries which recognized China. The Panchsheel treaty was penned by the two nations to reinforce the obligation of fraternity and friendly neighborhood. Nevertheless, Sino-Indian relations faced hurdles and bumps for the next few years when China had claimed the North-East Frontier Agency (NEFA) and questioned Indian stance on the Dalai Lama issue. Bilateral tensions got out of control and the two countries embroiled in a bloody war in 1962, in which India was largely outnumbered and outgunned by the Chinese armed forces. After the end of the border war, endeavors were made by the two nations to repair and renew their friendly relations. Both New Delhi and Beijing refrained from demonstrating provocative behavior throughout the next couple of decades. Except for intermittent outskirt clashes, which were immediately addressed before they got out of control. Everything was more or less going well between the two countries until the Doklam standoff.
Current Competition
India sees China as a security risk because of some unresolved border and territorial issues. Frequent trespassing on the Line of Actual Control (LAC) by the Chinese soldiers made the security situation even more tensed and volatile. China has pretty solid engagements with India's neighbors that for the most part do not have a good understanding with India. Number one candidate in this regard is Pakistan. Beijing helps New Delhi's western neighbor by building streets, constructing power plants in the Kashmir Region and undertaking the latest and largest ever investment project in Pakistan called the CPEC (China-Pakistan Economic Corridor). India also fears that China is intentionally helping the Pakistani Army to keep India at bay.
Both India and China have strong interests in Myanmar. The country becomes a strategic playground for Beijing and New Delhi. Throughout the years, the PRC has supported and patronized the Burmese military junta. Beijing defended Myanmar diplomatically in the United Nations Security Council by applying its veto power and China also helped it geopolitically by offering weapons and military equipment.
India too is wooing Myanmar for the last five years.  New Delhi has invested enormously in the country particularly after the military junta's nominal transfer of power to the civilian government of Suu Kyi. India is building a highway in Burma in order to connect Northeast India with Myanmar, Thailand, Cambodia and Vietnam. The investment will have a great impact on India's Northeastern region which is in the urgent need of financial investment and infrastructure. However, this monetary and investment zone will likewise sidestep China and encourage India's access to oil and gas fields in Burma.
China is making inroads in Sri Lanka and Bangladesh as well. It has constructed a maritime port in Sri Lanka. Recently, China has signed ninety-nine-year leasing deal with Sri Lankan government regarding the handover of the strategic southern port of Hambantota.
Bangladesh and China enjoy friendly relations. They have elevated their relations to the strategic level during the last year's historic visit of Xi Jinping to Dhaka. According to IHS Jane's, Bangladesh is the second largest arms importer of China. Bangladesh-China bilateral relations are blossoming for the last couple of years.
China is building a number of ports along the coasts of the Indian Ocean. The main stated purpose of this project is trade and commerce. To facilitate Chinese export, Beijing is constructing ports in Myanmar, Bangladesh, Pakistan and in some other countries. This strategy of port construction is known as "string of pearls". India is concerned and doubtful about China's underlying intentions regarding port construction in the region. India thinks there is a military dimension of the "string of pearls" strategy.
Besides, Chinese investment in Sudanese and Kenyan rail and highway sectors has made it an influential player in Africa. China has promised to invest as much as 60 billion US dollar in Africa. Asia-Africa wide maritime port, railway and road constructions are commonly called "Belt and Road Initiative" or BRI. It is a flagship project of President Xi Jinping.
For geographical proximity, India enjoys a natural advantage in the India Ocean Region (IOR). India maintains warmer relations with Iran. New Delhi is helping Tehran to extend the port of Chabahar in Southern Iran, close to the Pakistani border. India has a maritime presence and good relations with the Seychelles, Mauritius and Madagascar too.
The dynamics of India-China relations is complex. Both the countries have a mixed history of cooperation and confrontation. There are areas where the two can cooperate to better serve their interests. However, in geopolitical terms, China and India have overlapping spheres of influence in the Indian Ocean Region. An overlap of the sphere of influence and incompatible interests may lead to competition, conflict and confrontation. We hope that the two big Asian giants will carefully manage their relations in order to ensure peace, stability, growth and development in the Asia-Pacific region.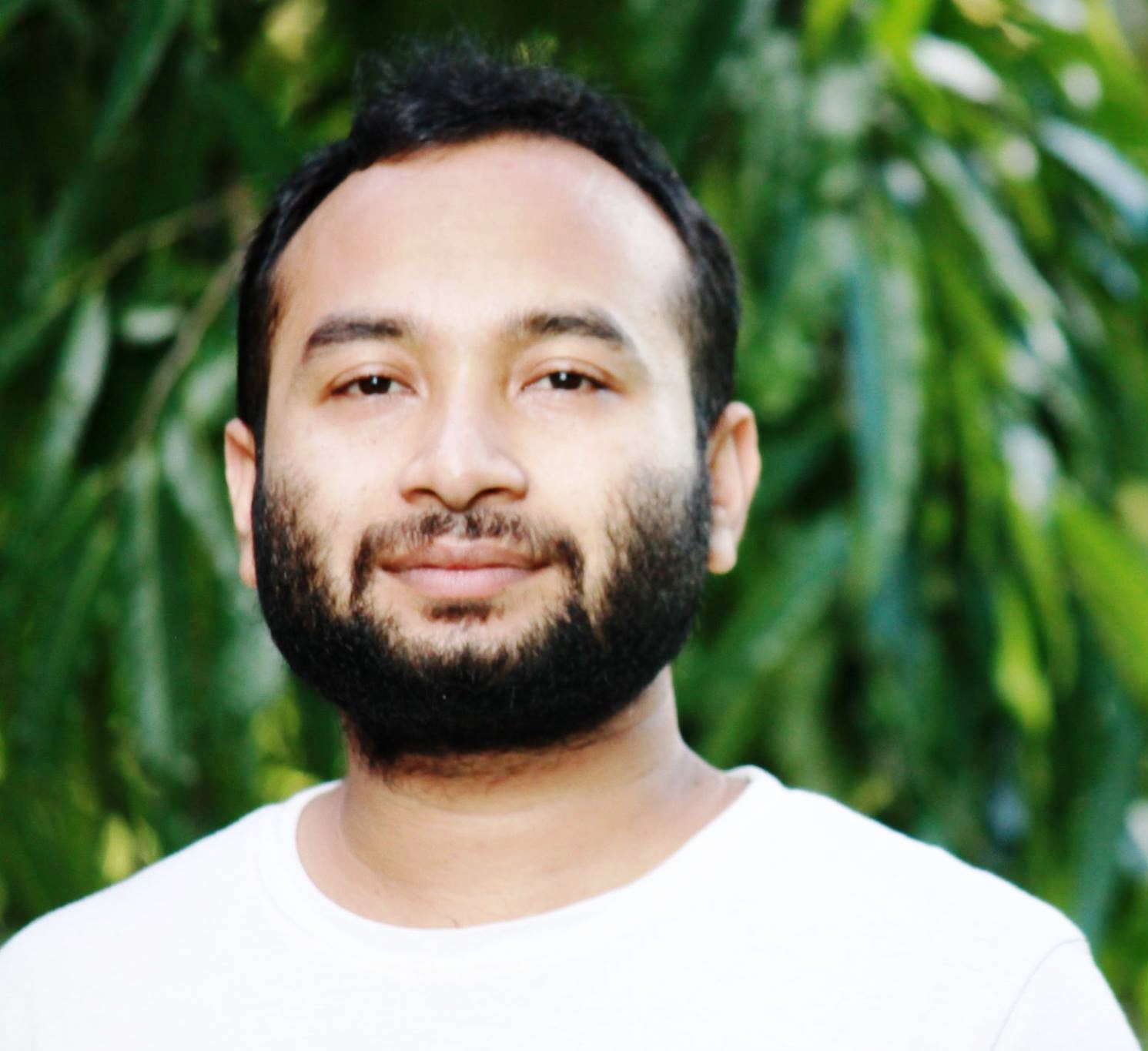 Md. Aslam Hossain is a part-time senior editor of The Geopolitics. He is also an entrepreneur. He has earned his Bachelor of Arts and Master of Arts in International Relations. His focus is on geopolitics and security.