A few days ago, Thailand's Constitutional Court dissolved the opposition Future Forward Party on grounds it took an illegal loan from its leader, the charismatic auto parts scion, Thanathorn Juangroongruangkit. The Court imposed a 10-year ban on 16 of the Future Forward Party's executive members. Thanathorn defended the $6.1 million payment he made to the party saying it was a loan. Thai law related to political parties suggest that no individual may donate cash, assets or other benefits that exceed more than 10 million baht, or $315,000. Thanathorn and other party executives will lose their MP status. The remaining 70 members of the Future Forward Party have 60 days to switch to a new party in order to keep their MP status. 
At issue with the Future Forward Party is the continuing decline of political pluralism in Thailand, which has a troubling history with opposition political parties. Millions of young Thais voted for the Future Forward Party, partially because of its young leadership and its opposition to excessive military spending. Future Forward Party members have been rather outspoken in their criticism of the military's influence on Thai politics. Coincidentally, the Party called for a censure motion against the Prime Minister and 2014 coup leader Prayuth Chan-Ocha. The Constitutional Court's ruling signals a precarious position in Thailand's democratization process. The recent decision threatens the political opposition and potentially nullifies the votes of 6 million people. The Future Forward Party received the third most votes in Thailand's 2019 election. Both the United States and the European Union criticized the ruling as a political negative, although none issued calls for a reversal. 
The Future Forward Party is the latest in a string of opposition parties in Thailand to be banned. Those parties that threaten the military-monarchy alliance or the status quo have been met with political oppression. Since 2018, more than 25 legal cases have been brought against it and Thanathorn, who lost his seat in Parliament earlier over allegations he broke media laws. 
The dissolution of the Future Forward Party is reminiscent of the 2007 ban of former Prime Minister Thaksin Shinawatra's Thai Rak Thai Parry, which saw Thaksin and more than 100 executives banned from politics for more than 5 years. Thaksin was ousted from power in a bloodless military coup in late 2006. Thailand's high court ruled that the Thai Rak Thai Party was guilty of paying smaller political parties to run against it in the 2006 election to help it satisfy the legal requirement for minimum participation.  Since Thailand's political parties law was enacted in 1998, the Constitutional Court, who many claim decisions are politically motivated, has disbanded more than 100 political parties. In 2008, it dissolved the People's Power Party, which was aligned with Thaksin. The Future Forward Party was just 16 months old. 
The military-dominated regime has systematically launched a campaign to cripple, if not destroy the Future Forward Party, to which some claim has been ordered by the Thai king, Maha Vajiralongkorn himself.  Royal Thai Army chief, Apirat Kongsompong, once gave a speech attacking Thanathorn and Future Forward directly. He warned that politicians, academics and other intellectuals (reminiscent of anti-Communist furor in the 1970s) may "manipulate" young people to stage Hong Kong-like protests. 
While there's no telling what will immediately transpire from the Court's decision to dissolve the Future Forward Party, however the ruling will ultimately be damaging to Thailand's political institutions. The dissolution decision may be beneficial for the regime, as it significantly weakens its political opposition, but damaging in the short to medium term as it may create a cloud of uncertainty and contribute to deepening political instability caused by the disenfranchisement of millions of voters and an economy teetering on the brink.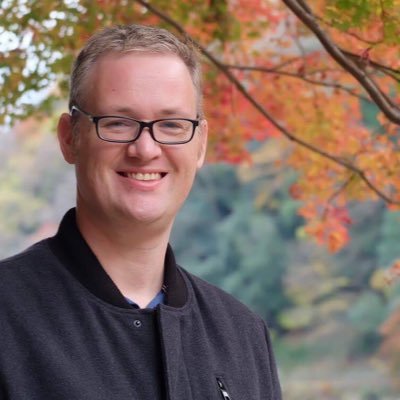 Mark S. Cogan is an Associate Professor of Peace and Conflict Studies at Kansai Gaidai University in Osaka, Japan. He is a former communications specialist with the United Nations in Southeast Asia, Sub-Saharan Africa, and the Middle East.