The international system that has evolved in the 21st century may have moved far away from the World Wars, but what remains a fact is that the human cost of conflicts still remains immense. The costs only increase in the absence of universal codified laws which could be enforced across the globe. The costs also increase when certain countries of the system choose to use hostages as bargaining chips. An example of this is the arrest of Canadian citizens in China. Earlier in May this year, China formally arrested two Canadian citizens- Michael Kovrig, a former diplomat and Michael Spavor, a businessman — who have been detained since December 2018 on espionage-related offenses. The point to note is that neither of them has been formally charged with any crime, but they have now been arrested.
Kovrig and Spavor, when first arrested were accused of activities that endanger China's security. The accusation, "activities that endanger China's security" is too wide and ambiguous for interpretation, and this clearly implies that the men were arrested first and then the charges were cooked up. China later announced that it suspected Mr. Kovrig of spying and stealing state secrets and accused Mr. Spavor of providing the intelligence. The difference in nomenclature in the accusations is worthy of note. This is clearly a case of hostage diplomacy, wherein China is using Kovrig and Spavor as bargaining chips. The bargain, even though not stated in clear terms is for the release of Meng Wangzhou, who was arrested in Canada last year and will probably be extradited to the U.S. on charges that she conspired to defraud global banks about Huawei's relationship with a company operating in Iran. She was granted bail shortly after her arrest, but remains under constant surveillance. Even though Canada has sent a delegation to seek the release of Kovrig and Spavor, fact remains that securing their release will be an uphill task.
China has done this in the past, particularly with Canadian citizens. Julia and Kevin Garratt, who operated a coffee shop in Dandong in China were arrested in 2014 by the Chinese authorities and were charged with espionage. The timing of the arrest and sentencing of the Garatts was immediately after Canada held Su Bin- a Chinese aviation entrepreneur who was being held in Vancouver, after the U.S. accused him of stealing military data and sought extradition. Besides this, is the case of Robert Schellenberg whose sentence was arbitrarily increased from 15 years in prison to death penalty. This was also in retaliation to Meng's arrest. Following Meng's arrest, 13 Canadians have been detained in China. Clearly, for China, the holding of hostages is an acceptable way of conducting diplomacy. Robert Lloyd Schellenberg was initially given a 15-year jail term in November. But in January this year, a court increased this to the death penalty, saying the original sentence was too lenient. When Canada had protested this, China asked it to "respect China's judicial sovereignty", which will also be the case for Kovrig and Spavor.
China's understanding of law is clearly different from that in democracies where human rights are of utmost pertinence. At the very least in democracies, the charges for arrest have to be clearly communicated within stipulated time periods to the arrested and to her/his family. This clearly has not been the case in the arrest of Mr. Kovrig and Mr. Spavor.
Human rights violations are extremely normal in China- so much so that a million Uyghurs continue to languish in concentration camps in China. The Tiananmen Square massacre was another large scale violation of rights that China had displayed. While these are more publicized cases, there remain a host of not to known cases. In the denial of human rights, China does not discriminate between its own citizens in prisons and foreigners arrested on vague charges of espionage. Spavor and Kovrig have been interrogated for up to eight hours a day, held in 24-hour lighting rooms under residential surveillance. By formally arresting them, Chinese authorities have moved the men out of residential surveillance at a designated location, a process under which they can hold detainees for up to six months without charges in psychologically punishing condition.
This is in stark contrast to Meng's detention, as she is being allowed to live in her Vancouver mansion and is even permitted limited mobility. Meng lives in her C$5.6 million (US$4.2 million) home in Vancouver, which has six bedrooms and five bathrooms. Kovrig and Spavor, on the other hand, have no access to lawyers or family or bail, except for 30-minute consular visits. They are questioned every morning, afternoon and evening, and are held in a room where the lights are not allowed to be turned off at night, according to Canadian diplomats.
What Kovrig and Spavor are being subjected to, is torture as per the Convention against torture. According to Article 1 of the Convention, torture is "any act by which severe pain or suffering, whether physical or mental, is intentionally inflicted on a person for such purposes as obtaining from him or a third person information or a confession… It may be "inflicted by or at the instigation of or acquiescence of a public official or other person acting in an official capacity." Both Kovrig and Spavor have mere accusations against them, not any formal charge of any crime, even though they have been formally arrested. The inflicted mental torture could be to extract confessions of the crimes they have been accused of. Without formal charges, they are mere hostages in China who are being used as a tool of aggressive diplomacy to create leverage in negotiating Meng's release.
The Convention against Torture and Other Cruel, Inhuman or Degrading Treatment or Punishment, which is commonly known as the United Nations Convention Against Torture (UNCAT) is an international human rights treaty, under the United Nations which aims at the prevention of torture along with other acts of cruel, inhuman, degrading treatment or punishment around the globe. The Convention requires states to take effective measures to prevent torture in any territory under their jurisdiction. The Convention's text was adopted by the United Nations General Assembly in 1984 and it came into force in 1987. China is a party to the Convention. Since the convention's entry into force, the absolute prohibition against torture and other acts of cruel, inhuman, or degrading treatment or punishment has become accepted as a principle of customary international law. While it is a fact that the United Nations has no means of enforcing this law in countries across the globe, it is indeed worrisome that a permanent member of the United Nations Security Council flouts this openly to practice hostage diplomacy. In such a scenario it becomes pertinent that liberal democracies across the world come together and reduce the cost of human suffering in conflicts such as these.
Image: Daderot [Public domain], via Wikimedia Commons
The views and opinions expressed in this article are those of the author and do not necessarily reflect the official policy or position of The Geopolitics.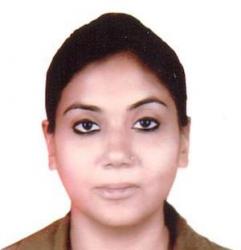 The author is an Assistant Professor and Assistant Academic Dean at the Jindal School of International Affairs, O.P. Jindal Global University, Sonipat, Haryana, India. She can be reached at [email protected].