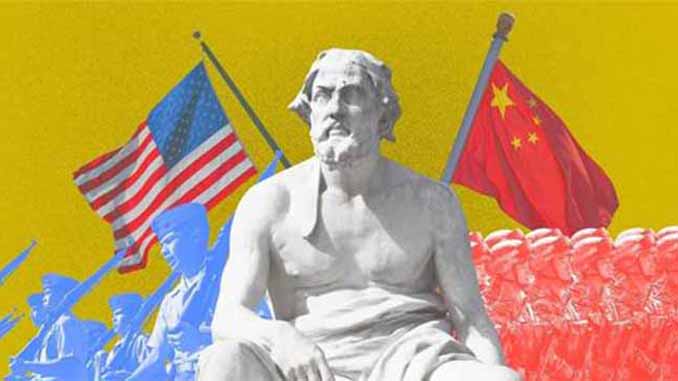 US Secretary of State (former) Rex Tillerson cut short his trip through Africa after realizing he lost his job, apparently via the president's favorite media. Part of his trip was to make up for President Donald Trump's comments and policies that have offended many of the countries' leaders. Trump had questioned why the U.S. would accept more immigrants from Haiti and "shithole countries" in Africa as he rejected an immigration deal.
While Trump was busy insulting other countries, Tillerson, before he departed Washington, was busy blasting China's Africa Policy. He said China "encourages dependency using opaque contracts, predatory loan practices, and corrupt deals that mire nations in debt and undercut their sovereignty, denying them their long-term, self-sustaining growth," said the former US Secretary of State."Chinese investment does have the potential to address Africa's infrastructure gap, but its approach has led to mounting debt and few, if any, jobs in most countries," he added. In short, US accused China of engaging in "Debt-Trap Diplomacy".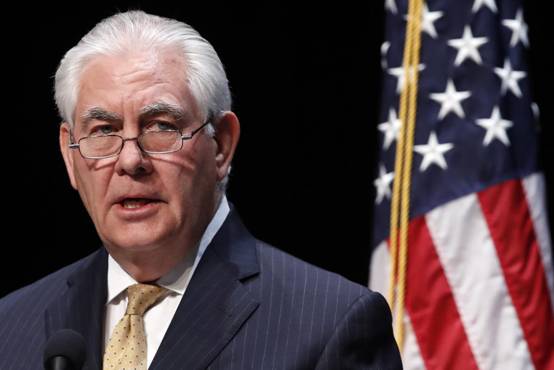 It was not the first time Tillerson accused China of economic predation. During Tillerson's speech in Austin, which fell on his one-year anniversary of becoming Secretary of State, he also accused China of using economic statecraft in Latin America, US own backyard. How did the insulting term of "Debt-Trap Diplomacy" come about? To answer that, we would have to refer to two major destinations of the Belt and Road Initiative(BRI) AND the "Shithole Countries":
Hambantota Port, Sri Lanka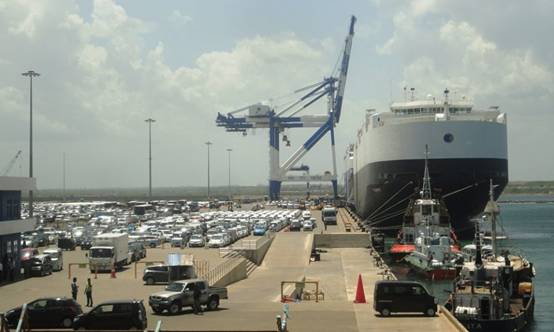 Plans for developing the Hambantota Port were first envisaged in 2002 by then Prime Minister Ranil Wickremesinghe under the short-lived UNP Government's controversial "Regaining Sri Lanka" program. It was actually under former President Mahinda Rajapaksa that the construction of the Hambantota Port began in 2008 in his own hometown. Yes, in Hambantota. Rajapaksa was serving his second term as the President, which had a two-term limit under the Sri Lankan constitution, that he decided to amend the constitution to allow him to run for a third term. With a third term, the Hambantota project would probably have been carried out as planned. Unfortunately for Rajapaksa and Sri Lanka, the president failed in his attempt to get re-elected, losing to the opposition party that was calling for the end of the Hambantota project due to corruption. Immediately after winning the election, the incoming ruling party suspended the project. However, even with the project suspended, the debts continued to pile up. In the end, the ruling party had to restart the project but to make it more palatable to the voters, they brought in India and Singapore.
Indeed, Sri Lanka is facing a crippling debt trap, but the debt owed to China is just USD 8 billion out of an estimated USD 65 billion national debt. Sri Lanka's gross domestic product (GDP) is just over USD 81 billion, which means the current debt to GDP ratio is in the range of 75 to 79%. Over 95% of all government revenue is spent on repaying these debts.
Critics (India, US etc.) have called it part of China's aggressive Debt-Trap Diplomacy in which China allegedly tricks poorer nations into accepting massive loans to finance projects those countries could never afford on their own, eventually stepping in to "rescue" them from the inevitable debt trap in exchange for a firm geopolitical foothold in a strategically important location. To the uninformed, the purchase of the port by the Chinese port operator, CM Port Ltd, supported these critics' claim. However, it was Sri Lanka's dream of making Hambantota a reality, and Rajapaksa administration approached China for the project to fulfill the dream.
Now that the ruling party has done a bad decision suspending the Hambantota project, public opinion is pushing Sri Lanka even deeper into China's embrace, as revealed by the Nikkei Asian Review in one of its latest articles, "This government has done nothing," complained Pradeep, a taxi driver in the southern city of Galle. The government's hands are tied financially, but ordinary citizens do not always see that. "Rajapaksa left visible development such as ports, the airport and highways," the driver said. Dissatisfied voters helped Rajapaksa's Sri Lanka People's Front score a landslide victory in regional elections in February. The newly formed party won 70% of 340 councils.
China-Pakistan Economic Corridor (CPEC)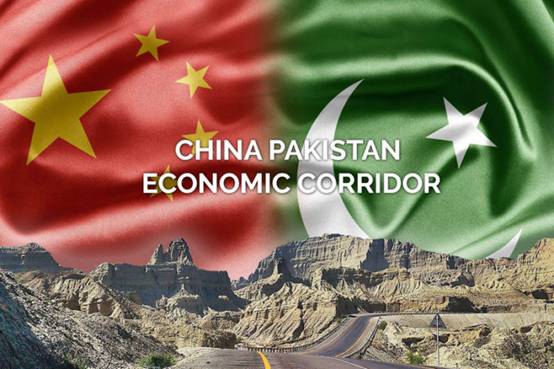 China-Pakistan Economic Corridor or CPEC is a joint infrastructure and economic development package of nearly 60 roads, rail, port, power generation, communications and industrial zone projects that stretch 1,500 miles from Kashgar in southwest China to the Pakistani port of Gwadar on the Arabian Sea. Before the implementation of the CPEC, Pakistan loses 2-2.5% of its GDP due to the energy crisis. This loss to GDP means a decline in production base, exports, saving and investment, inflation and availability of employment.
CPEC should be viewed as two broad categories: $35bn is allocated for energy projects while $15bn is for infrastructure. As part of the "Early Harvest" scheme of the CPEC, an estimated 10,400 MW of electricity are slated for generation by March 2018. Since these energy projects are considered as Foreign Direct Investments (FDI), they are financed by Chinese companies through China Development Bank and China Exim Bank, against their own balance sheets. And because the risks are borne by the Chinese companies, they are guaranteed a 17% return on equity (ROE). The other category which includes major infrastructure projects, eg, roads, railways, etc. would be financed through government to government financing, and the interest rates for most projects were negotiated and fixed at 1.6%.  Several articles in Pakistan have criticized the project's finances as being shrouded in mystery, while one article suggested that "there is far too much secrecy and far too little transparency". News reports also claimed that Pakistan's economy is destined to go under with predatory interest rates as high as 6% with additional insurance rate of 7%, total 13%.
Most of the controversies and misunderstandings are slowly being removed as the some of the "Early Harvest" projects are completed and are fully functioning. Instead of focusing on the debts, naysayers are beginning to switch to the fear of an aggressive China, and sovereignty claims. The CPEC is not only a major project now under the BRI, it is also a culmination of friendship between two neighbors.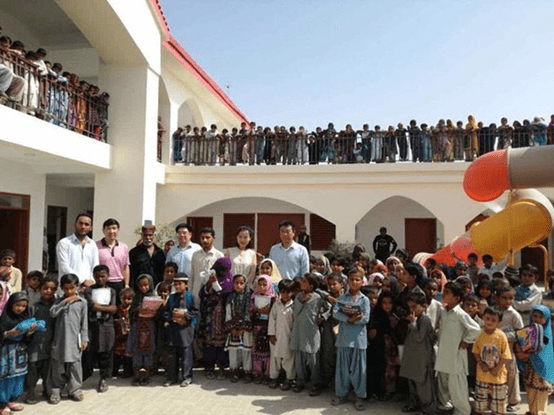 African Nations
Africa-China Relations dated back to the Ming Dynasty when Admiral Zheng He traveled to as far as the east coast of the African continent on 7 occasions onboard the treasure boats.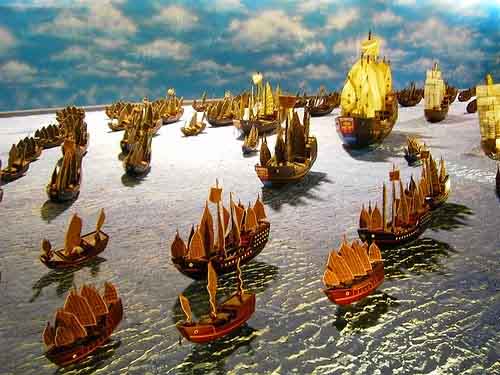 Modern economic and political relations between Africa and China started right after the founding of the People's Republic of China. Chinese leaders have always attached great importance to developing relations with countries in Africa. The visit by late Chinese Premier Zhou Enlai was a milestone in China-Africa relations; he visited 10 African countries in 1963. Trade between China (PRC) and Africa increased by 700% during the 1990s, and China is currently Africa's largest trading partner. Many western media accused China of unfair trade against Africa, plundering Africa of natural resources, and flooding Africa with Chinese laborers. Therefore, China has become the "Villain" in the westerners' eyes. In many occasion, as demonstrated by Tillerson, they claimed China was less than sincere in helping the African nations and was practicing neo-colonialism at best. The truth is, China supports African nations as they had supported China (PRC) in securing a seat in the United Nations in 1971, ousting China(ROC) as a result. The Tanzania-Zambia railroad is a signature project of that appreciation. So far, more than 2,000 Chinese companies have invested in over 50 African countries in areas ranging from finance, aerospace and manufacturing, to logistics and real estate, in addition to traditional sectors like agriculture, mining and infrastructure construction. Another major project, the Addis Ababa Light Rail, began operation in 2015, was built by the China Railway Group Limited, and operated by Shenzhen Metro Group.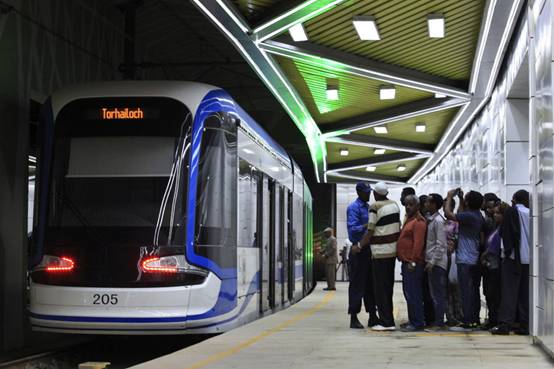 Chinese telecom giants Huawei and ZTE play a major role financing and supplying telecom and ICT equipment to Africa. They have successfully broken the monopoly of the western telecommunication companies and brought the telecom charges down significantly. They are also doing their part in training local staff. Huawei opened 5 training centers in different countries across the continent.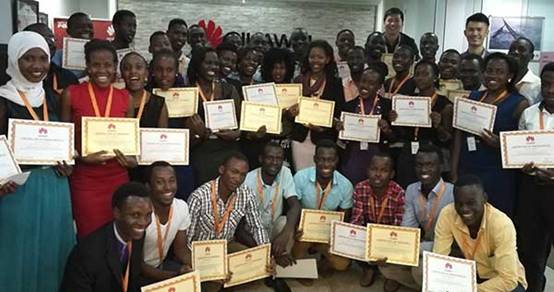 In Sudan, China International Water & Electric Corp. was contracted to help build the Merowe Dam; that project alone employed more than 16,000 local workers. A refinery project involved 1,100 local employees, with half in training while the other half worked.
What's more; South African President Jacob Zuma has said that " China has never engaged in any colonialist activities in Africa. The relationship between Africa and China is by no means a colonialist one." US Professor Deborah Brautigam, the author of The Dragon's Gift, has said that China's aid and investment actually inhibit corruption in recipient countries because the funds are directly transferred to companies instead of going into government coffers, as is the practice of World Bank-financed projects and others. Wenjie Chen, an economist in the African Department of the International Monetary Fund (IMF), said there are widespread misconceptions about China's involvement with Africa.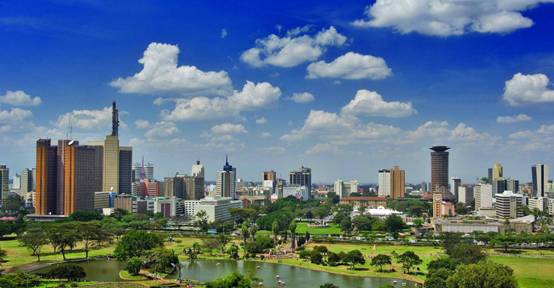 The beautiful skyline of Nairobi, Kenya does not in any way confirms Trump's words.
And if China is not the "Villain" but a friendly nation to so many developing countries, then why is China being targeted by the US and the western media? It all boils down to the fear of the rising Superpower. In many westerners' eyes, China was not supposed to succeed, as written in "Is China Exempt from the Law of Economics?". Instead, this country has become a behemoth, and a threat to the domination of the western nations; a threat to the 'New World Order". This is totally unacceptable to the "democratic, free countries". In order to stop the imminent from happening, this Chinese Nation will be slimed, encircled, threatened, ostracized, or even bombed, until it finally succumbs to the forces of the western powers. Unless, against all odds, it emerges as the ultimate leader of the New "New World Order". Whether China likes it or not, the Thucydides' Trap is unavoidable.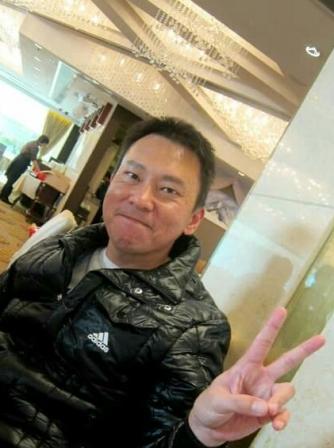 Joseph graduated with a degree in Business Administration from the National University of Singapore and is a CFA and CAIA charterholder. He enjoys geopolitics and study international politics extensively. Joseph currently lives in Hong Kong.