Transboundary water disputes are nothing new in world politics. For hundreds of years, they have been recurring between or among the states all across the world. The Rhine River dispute between Germany and France; the Nile River basin issue among eleven riparian states in Africa; and the Euphrates-Tigris water conflicts among Turkey, Syria, and Iraq are some of the most well-known water conflicts in the world.
Disputes on rivers predominantly erupt when lower riparian states shoulder the repercussions of the actions of upper riparian countries. Even after endless talks, negotiations, or mediation, if the outcomes remain unchanged, it triggers an escalating predicament that eventually impacts the relationships in the long run. In this way, the Teesta River issue has formed a thorny path in the remarkable fifty years journey of friendship between India and Bangladesh.
The Teesta is a 315-kilometer-long river that flows from Sikkim (a state in northeast India) to Bangladesh through West Bengal, India. Bangladesh is a lower riparian state that shares 54 transboundary rivers with its biggest neighbor. In most of the river cases, it has to rely on Delhi to have a fair distribution of water. As to the Teesta, since a significant portion of the river lies in Indian states, this geostrategic advantage led India to act arbitrarily according to its interests, culminating in the misery of at least 20 million people in the northern region of Bangladesh.
Why implementation of the Teesta Megaproject stands as an imperative for the North-western region
The plight of people living along the Teesta River basin is enormous. Since Bangladesh is a disaster-prone country, the accidental flood does nothing but add fuel to the flame. One estimate says that the detrimental effects on the Teesta River cost the economy and climate at least USD 1 billion annually. However, a cataclysm of this magnitude might have been averted if the West Bengal government had been cooperative and helpful to the authority of Bangladesh.
As per a leading expert in water governance, surplus water flows from West Bengal take at least 12 hours to reach the Bangladeshi side. An advance signal to Bangladesh could save a vast number of crops, a significant number of homes, and people's lives year after year. Nuruzzaman, 25, a farmer in the Lalmonirhat district, expressed their hardships, stating, "Due to the severe flash flood, we haven't been able to plant crops for three to four years. The seasonal crop is very important to us. There will be a food catastrophe if it continues to occur consistently." He added, "We had a lovely home and acres for cultivation. But ruinous Teesta has taken them all. Unfortunately, all we can do is go to the cities to find employment."
Like Nuruzzaman, many people who have been hit by the misfortune triggered by Teesta's contrived impact are now preparing to move to developed cities in search of work, exacerbating the internal migration scenario in Bangladesh, which is already at a critical juncture.
The World Bank estimates that if the process of adapting to climate change is not ramped up, the number of internal migrants within Bangladesh could reach 13.3 million by 2050.
In addition, the Teesta is more than simply a body of water; it is also related to biodiversity, which is now in danger. Sikkim and West Bengal have erected 47 hydropower projects that have shifted the river's flow, caused massive erosion, dried it up, and put strain on not only Bangladeshi inhabitants but those living in the Indian parts. The scarcity of fish in the river, lower crop production on land, and hefty rainfall have given birth to a headache for the billions of people from both sides of the Teesta basin.
Evidence suggests that investing $983 million (under China's supervision) to develop the project wouldn't strain Bangladesh's economy and would provide a return of the same amount within a year. Because the megaproject contains a drainage system that would deepen the river, it can build vast reservoirs to store the surplus water that flows down the river every monsoon season. This will spare the land from being flooded and retrieve the lost ground, thereby increasing crop production. Also, the economic zones, businesses, and tourism that will spring up along the basin's 115 kilometers of roadways will profoundly impact the region's poverty.
Is China a problem or an excuse for Delhi?
China and India have been in a stalemate over a number of border disputes for decades. Tensions spiked to the highest degree since the Sino-Indian War in 1962 after the recent confrontation in Galwan Valley, adjacent to the territory of Ladakh. China, which already claims 90,000 square miles in the northeast, has been a perennial threat to India's national security.
China, the world's second-largest economy, is expanding its global influence through trade and connectivity. Due to Bangladesh's geostrategic location and enormous investment potential, it is conceivable that China would compete with its South Asian counterpart to leverage the opportunities. Though Beijing has repeatedly assured that it doesn't intend to get involved in any country's internal politics and has signalled no sign of strategic interest in the Teesta Project, however it appears to have failed to allay Delhi's concerns.
The prospective Teesta project in Bangladesh, which is adjacent to the Siliguri corridor, also known as the "Chicken's Neck," bears strategic importance and is highly sensitive, as it remains the only bridge between the eight northeastern states of India and the rest of the country. For that reason, Delhi is much more vigilant in protecting this 60-kilometer-long and 22-kilometer-wide corridor from any potential threat.
Notwithstanding the standstill between these two Asian heavyweights, there is a silver lining that portrays widely divergent scenarios. According to The Hindu trade between the two countries was worth $100 billion for the first nine months of 2022, giving India a trade deficit of USD 75 billion. Additionally, Chinese investment surged to an unprecedented level, exceeding $26 billion by 2020. Increasingly, Chinese manufacturers of machinery and equipment have been actively engaging with India's infrastructure, technology, and many other projects at the heart of its major cities.
Doesn't it reflect Delhi's paradoxical satisfaction with Beijing's economic plan, which eventually ends at the border? 
Is Delhi sure of its goals?
Will it impact Dhaka-Delhi relations?
Casting aside water distribution and border killings, the relationship between Dhaka and Delhi has turned over a new leaf. Bangladesh, led by Prime Minister Sheikh Hasina, is consolidating its secular outlook, taking a zero-tolerance policy against terrorism, and refusing to show favoritism to rebel groups in Assam and Tripura, which have long endangered India's territory. Bangladesh, therefore, anticipates the same degree of cooperation from India, which might ease its existing headache (the Teesta Issue) by identifying a solution. But that did not materialize, as Delhi's ready answers proved insufficient to fix the problem, so Dhaka turned to Beijing.
Yet, concern remains as to how future relations with India might be affected by Dhaka's choice to undertake the Teesta project with China. Some, however, take the opposite stance, claiming that if the initiative failed due to India's objection, there is a decent possibility that people's sentiments in Bangladesh would shift against Delhi. Dr. Muhammad Faridul Alam, a well-known professor of international relations at the University of Chittagong, said, "There should be no sign of hostility that will break out if Dhaka keeps building the megaproject. A sovereign country like Bangladesh is not obligated to obey the objections of anyone. And it will never be prudent for Delhi to expect anything illogical from its closest neighbor, which could eventually dwindle the trust it has built over the past 50 years."
In the end, though, it will be entirely up to Delhi whether it decides to pursue other alternatives with its oldest friends that would brighten its image in Bangladesh or consider doing something counterproductive that could demonstrate them as "big brother."
What should Dhaka do?
As the agreement still needs to be finalized and the feasibility study has yet to be conducted, Dhaka should encourage Delhi to join the project in another way other than haggling over water distribution. Unquestionably, it will be much easier for Dhaka if it simultaneously works with these two big Asian economies. Besides, since Track I diplomacy between high-level officials has been ongoing, Dhaka may use Track 1.5 diplomacy, involving Non-Governmental organizations and climate activists from both sides, to address future climate challenges since the Teesta is not a matter of water alone.
In response to India's dissatisfaction with the project, Bangladesh can exhibit greater openness in its relationship by taking trust-building measures—keeping India up to date on the project and guaranteeing them that Bangladesh would never allow any individual or group to use its land that constitutes a threat to India.
As stated by a transboundary water cooperation analyst at a research think tank, "Of course, Bangladesh should persist on its plan, but it should proceed with caution, assuming that the plan, in the long run, would not undermine the trust of its friends. India is our most trusted and strategic ally. Any imprudent decision we make would certainly cost us in the long run."
Up until now, beyond everything, the optimistic prospect has been that Sheikh Hasina, who has a reputation for handling transboundary issues, is in power. Thanks to her charismatic leadership, Bangladesh was successful in resolving its long-standing maritime conflicts with India in 2014. Moreover, in retrospect, under the same leadership, the land boundary agreement was finalized in 2015 after hanging on for nearly half a century. Hence, the dwellers in the Teesta river basin continue to believe "Shekhar Beti" (Sheikh Hasina) is there for them, being their last and best hope for a sustainable solution.
Yet, the question remains: will Dhaka persist in bringing change for millions of people, or will it eventually succumb to the geopolitical calculation?
[Masnad, CC BY-SA 4.0, via Wikimedia Commons]
The views and opinions expressed in this article are those of the author.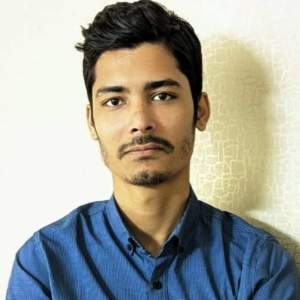 Md. Salman Rahman has graduated with a major in economics from the University of Chittagong, Bangladesh. He is a former member and contributor at Foreign Policy Network, Youth Policy Forum Bangladesh. The author is an independent researcher and is currently working as a freelance writer.