Angry student protesters marching in the streets of Bangkok and whispers of discontent among Thailand's ruling elite, have rattled Prayuth Chan-o-cha, Thai Prime Minister and leader of the May 2014 putsch that elevated him into power. Behind the backs of the Thai premier, allies of King Maha Vajiralongkorn have drawn the upper ranks of the Thai military closer, leaving others to suspect — and Prayuth to deflect — rumors of yet another military coup, which could become Thailand's 14th since 1932.
Vying for influence and status within the Thai military were top commanders of the Thai armed forces. While this annual tradition of promotions and changes in command are regular, it has become much more consequential in 2020.  Scheduled to depart is the nationalist Thai Army chief Gen. Apirat Kongsompong, who has handpicked Gen. Narongphan Jitkaewthae, an assistant army chief, to replace him come mid-September. Both Apirat and Narongphan belong to the King's Guard, a prestigious military unit. Narongphan also is associated with the Wong Thewan military faction and is a member of Class 22 of the Armed Forces Academies Preparatory School, the flagship school of the Royal Thai Armed Forces Headquarters.
Narongphan reportedly has caught the eye of Vajiralongkorn, who has moved quickly to consolidate political power since his coronation as King. He has placed two military units based in Bangkok under his command and has seized control of billions of assets previously under the direction of the Crown Property Bureau, as well as large shares of large Thai corporate conglomerates. When selected, Narongphan will hold the top spot until 2023, an outcome Prayut would likely fear as it allows further consolidation of power in the direction of Vajiralongkorn.
In many ways, a potential coup shows some desperation on the part of the military-monarchy alliance. There has been displeasure at Prayut's handling of the Thai economy, which is floundering due to the lack of Chinese tourists due to COVID-19, and his perceived inability to calm the student protests. The Prime Minister has at times looked flustered and frustrated with reporters when peppered with questions about a potential coup. 
Another chief reason for discontent was disagreement over who would replace Apirat. Prayuth favored Gen. Natthapon Nakpanich, the Deputy Army Chief, but was not able to sway the monarchy which favored Narongphan. Prayut has been close with Natthapon for some time, appointing him to a government committee to combat COVID-19. The situation leaves Prayut in the lurch after September, particularly after Narongphan takes the helm. Vajiralongkorn has reordered troops and his Royal Guard 904, which has grown in numbers over the past several months, including placing the 11th Infantry Regiment and the 1st Infantry Regiment under Palace authority. 
Rumors have surfaced that it was Apirat himself that was unhappy with Prayuth's leadership and how his government was addressing the growing student discontent. As the date for another large student protest draws near, anxiety within the establishment and for Prayuth will surely rise. An intervention by a figure like Gen. Apirat, a likely choice to take over as Prime Minister could happen if frustration turns to violence. It would be history repeating for Apirat if that were to transpire, as his late father, General Sunthorn Kongsompong, staged a coup in February 1991 and ousted then-Prime Minister Chatichai Choonhavan, after concerns about inflation and corruption eroded public confidence. When Apirat was appointed to his post in October 2018, he didn't rule out staging another coup in order to protect the monarchy. If Prayuth's credibility and internal legitimacy keep crumbling around him, rumors will also continue to be heard through the grapevine.
The views and opinions expressed in this article are those of the author.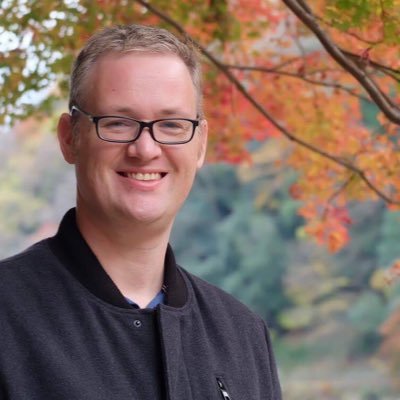 Mark S. Cogan is an Associate Professor of Peace and Conflict Studies at Kansai Gaidai University in Osaka, Japan. He is a former communications specialist with the United Nations in Southeast Asia, Sub-Saharan Africa, and the Middle East.