The local elections in Albania take place in less than two weeks, and the Socialist Party of Albania has made an impressive move by allocating part of their campaign budget to plant trees in every city across the country, as part of their campaign. Albanian Prime Minister, Edi Rama has stated that his and his party's aim is to seed the future for the generations to come, by leaving something good behind after these elections. Thus, the slogan "Only Forward. Never Backwards."
He added that citizens are tired of negativity and harsh rhetoric in every election campaign, and that his party doesn't need to pollute the social environment of the citizens of Albania with all the shouting, the bullying, and the political games, unlike his opponents. Instead, the party is taking a long-term view, demonstrating a commitment to the well-being of Albanian citizens.
"We have decided to have a minimal appearance of large screens, pompous scenes, and advertising materials," Rama explained at the campaign launching event. "We want to set a good example on how a campaign doesn't have to leave a trail of trash, pollution, and negativity behind," he added.
The initiative has sparked a positive response among Albanian citizens. Many have expressed their support for the initiative, by joining the Prime Minister in rallies and planting trees together, seeing it as a refreshing departure from traditional political campaigns that focus solely on winning votes.
If you think this strategy seems a bit naïve or foolish, you don't know Edi Rama. This initiative comes to no surprise, as it showcases Rama's longstanding innovative and creative approach to governance, which is, in essence, citizen-centric. For two and a half terms in power, Rama's centerpiece of policy has been increasing the wellbeing and quality of life for Albanians.
In 2004, Rama won the "World Mayor" prize for repainting the facades of city buildings, turning Tirana into a tourist attraction. As part of his Tirana City Master Plan, Rama planted thousands of trees, expanded existing roads, and built new ones. The World Mayor committee called Rama "the man who changed a whole city. Now there is a new Tirana, colored, happy, with a new and improved infrastructure and cultural life."
The United Nations Development Program praised Rama for another reason. A UNDP report asserted that Rama had played a critical role in the modernization of local governments, empowering municipalities and giving them, for the first time, real power to impact the life of their communities. For his work, Tirana citizens kept him as mayor for a decade. Time Magazine honored him with its European Hero Award.
In addition to the tree planting initiative, Rama has increased salaries in the public sector, increased the minimum and average wage in the country, and is working with the private sector to follow on this decision as well.
In his years of national governance, he has also made significant strides; nationally, in digitalization, rule of law, and anti-corruption policies. His government has implemented e-government services, making it easier for citizens to access public services and reducing bureaucracy. He has also focused on strengthening the rule of law, tackling corruption, and promoting transparency in government.
With election day less than two weeks away, it won't be long before we learn just how well this creative tree planting initiative worked.
Certainly, if it does, it might provide an exciting opportunity and potential for the transformation of electoral campaigns altogether, not only in Albania, but, perhaps, also in the world.
[Photo the U.S. Department of State, via Wikimedia Commons]
The views and opinions expressed in this article are those of the author.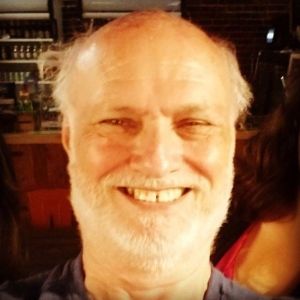 The author is a senior policy analyst for the Committee for a Constructive Tomorrow and a frequent writer on world affairs.