India's bilateral partnership with Africa continues to be defined by the spirit of developing together as equals. By sharing a similar colonial past and fighting together against colonialism, both regions – representing one-third of humanity – share a strong sense of political affinity and solidarity. Last few years have seen India getting increasingly invested in Africa, both for political reasons but no less as an economic extension of its stake in the continent. At a time when various non-western powers like China, Japan, Singapore, Malaysia, etc. are stepping up their presence in the African continent, India does not want to be left behind.
Certainly, India has an intrinsic stakeholder interest in helping Africa realize its true potential. The present realities of the world cannot keep Indian and African voices out of the decision-making table. A resurging Africa and a rising India can give a strong impetus to South-South Cooperation (SSC), especially when it comes to addressing common challenges and coming up with joint solutions in areas like clean technology, climate-resilient agriculture, maritime security, connectivity, and Blue economy. 
Under PM Modi's leadership, Africa has been accorded 'top priority' status in Indian foreign and economic policy, marked by an unprecedented intensification of political engagement. On March 21, 2018, the Indian government approved the opening of 18 new Indian Missions in Africa over a period of four years (2018-2021) in order to implement the commitments under IAFS-III. This will increase the number of Indian Missions in Africa from 29-47. The first of these resident missions opened in Rwanda in July 2018.
However, shortage of staff strength in Indian Missions abroad poses a serious challenge. With roughly around one-thousand Foreign Service officers, India has one of the most understaffed diplomatic corps of any major country. While opening the promised 18 new Indian Missions in Africa is indeed achievable, sticking to the timeline (2018-2021) will be a difficult task.
Collaboration in agri-business
Stepping up India-Africa collaboration in the agriculture sector has the foremost potential, given our complementary sectoral priorities and similar role in the evolving global food markets. Although we are at different stages of development, maturity, and transformation levels, there are ample opportunities for mutual learning.
India is working to promote agribusiness in Africa by launching incubation centers in order to increase skills and capacity building. Three main types of institutions are proposed to be set up;
Vocational Training Institutes/Incubation Centers – Under IAFS-I, ten institutes were proposed out of which five are operational today: Rwanda (2015), Malawi (2016), Burkina Faso (2016), Djibouti (2016), and Zimbabwe (2019).

Under the Agri-Business Incubation (ABI) programme, a project under Government of India's Ministry of Food Processing Industries, total five Food Processing Business Incubation Centers (FPBICs) is proposed to be set up in Angola, Cameroon, Ghana, Uganda, and Mali.

Food-testing laboratories will be set up in Nigeria, Republic of Congo, Zimbabwe, Gambia, Benin, and Chad.
India is also looking to take its cooperative/contract farming model to African countries, especially in Mozambique, Tanzania, Kenya, and Malawi, under which India will look to identify a network of farmers with the help of local agents, and help them with seeds and technological advancements. These farmers, who are encouraged to grow products like pulses, are assured of New Delhi buying their product at a rate not less than the minimum support price of the same product in India.
Trade and Investments
Currently, India's bilateral trade flow with Africa stands at $62.66 billion, while a cumulative investment stands at $54 billion, making India the fourth-largest investor in the continent. As a long term goal, talks have been going on for scaling trade volume to $150 billion and doubling Indian investments in Africa to $100 billion till 2023. While it is possible to achieve these stated projections, one has to remain objective in their assessment. A much more realistic target would be to scale up trade volume to $100 billion and investments to $75 billion in the coming years.
India has traditionally exported manufactured products and has imported raw materials from Africa, which is why it has a negative trade balance with Africa due to high demand for oil (petroleum and crude) and natural resources. But is there a demand for African manufactured products in India?
In terms of Africa's export potential to Indian markets, as per an Afreximbank and EXIM India (2018) report, nuts (cashew nuts) has the greatest export potential, followed by ferrous metals, wood and vegetable materials, and pulses. Other items also include industrial products and manufactured goods such as fertilizers, chemicals, plastics, and leather products.
Defense and Security
Both India and Africa firmly believe that terrorism poses the single biggest threat to humanity and development. Today, over 6,000 Indians currently serve in five peacekeeping operations in Africa wearing blue helmets working to ensure a future of peace for Africans. The deployment of the first all-Female Police Unit of UN in Liberia in February 2016 was a remarkable first.
While our military and defense ties are neither well-entrenched nor definitive, these ties are in the making. The inaugural Africa-India Field Training Exercise-2019, called AFINDEX-19, from 18 March onwards in Pune, India has been a significant development. Contingents from 17 African nations – with ten personnel from each nation – participated in the exercise aimed at practicing the participating nations in planning and conduct of Humanitarian Mine Assistance (HMA) and Peace Keeping Operations (PKO) under Chapter VII of UN Charter.
India wants to enhance cooperation with African nations' in order to keep the oceans open and free for benefit of all. Complementarities can be drawn between the Indian Navy's 2015 Maritime Strategy document and the African Union's 2050 Africa Integrated Maritime Strategy (AIMS 2050). Complemented by PM Modi's SAGAR (Security and Growth for All in the Region) and SAGARMALA (port development) initiatives, the AAGC (Asia Africa Growth Corridor), with Africa being an equal partner, can potentially be a game-changer in the Indian Ocean Region.
Our naval cooperation continues to grow strong with regular port visits, transfer of hardware and logistical support, naval intelligence, and patrolling of EEZs. Indian Navy's swift response in the aftermath of 'Cyclone Idai' which made landfall in the port city of Beira, Mozambique in the early hours of March 15, demonstrates Indian Navy's operational readiness, and has helped to position itself as a 'first responder' along the Indian Ocean littorals.
A point of caution
The high incidents of racism and intolerance against African students who come to study in India marks a black spot in India-Africa relations. Racism is the single most important challenge facing Africans living in India. With all our democratic values and our aspirational generation, the core Indian society still remains overwhelmingly traditional and stereotyping of Africans creates difficulties and complicates the situation.
Being a multicultural, progressive, and democratic country, it is quintessential for us to take strict actions against the perpetrators of such acts, and establish effective institutional mechanisms for quick redressal of grievances of foreign nationals. Steps must be taken to ensure that Africans feel safe and comfortable, and are greeted and helped by concerned citizens upon their arrival at the airport. Arranging frequent meetings with Residents Welfare Association (RWA) and working for community awareness programmes would be a step in the right direction.
Image Credit: Narendra Modi via Flicker and it is available under a Creative Commons license.
The views and opinions expressed in this article are those of the author and do not necessarily reflect the official policy or position of The Geopolitics.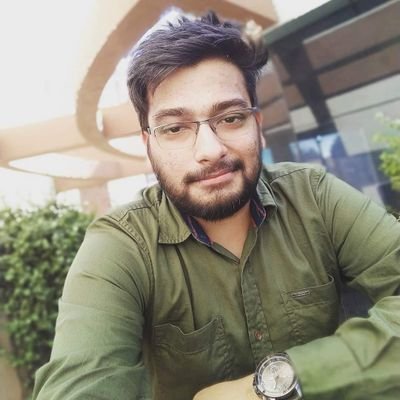 The author is a Doctoral candidate at Department of African Studies, University of Delhi.