On Sept. 30, 2021, China's first batch of aid materials arrived in Kabul. Afghanistan's humanitarian and economic challenges have been repeatedly flagged by the United Nations, and acknowledged by the global community. Afghanistan received $31 million humanitarian assistance, from China, including emergency supplies such as blankets and jackets on Sept. 30, 2021. The announcement with regard to China providing financial assistance to Afghanistan had been made on Sept. 8, 2021 by Chinese Foreign Minister, Wang Yi during a meeting with counterparts of Afghanistan's neighbours — Pakistan, Iran, Tajikistan, Uzbekistan and Turkmenistan. Chinese Ambassador to Afghanistan Wang Yu who was present at the Kabul International Airport on Sept. 30 attended the handover ceremony and said that Beijing will be providing more relief materials to Kabul. Acting Minister of Refugee Affairs in Afghanistan's interim government Khalil-ur-Rehman Haqqani who was also present thanked China for its assistance and also gave an assurance that the Taliban would uphold its commitments which it had made with regard to forming an inclusive government and not allow Afghan soil to be used by a militant groups.
It would be pertinent to point out that US Department of Treasury's Office of Foreign Assets Control (OFAC) issued two general licenses (GLs) on Sept. 24, 2021 with the aim of facilitating uninterrupted flow of humanitarian assistance to Afghanistan. While one of the licenses permits the U.S. government, NGOs and certain international organizations, including the United Nations as well as those acting on their behalf, to engage in the provision of humanitarian assistance to Afghanistan or other activities that facilitate basic human needs in Afghanistan (this general license allows US Government, NGOs and international organizations to interact with Taliban or Haqqani network for provision of humanitarian assistance and basic needs). The second license permits certain transactions pertaining to the export and re-export of food, medicine and a number of other items. 
The US did make it clear that existing sanctions against the Taliban would persist. US State Department Spokesperson, Ned Price while commenting on the US decision regarding issuance of licenses for removing logistical impediments to financial assistance to Afghanistan, said:
"As we maintain our commitment to the Afghan people, we've maintained sanctions pressure on the Taliban and its leaders as well as the significant restrictions on their access to the international financial system."
One of the first steps which the Biden administration took after the takeover by the Taliban in August was freezing of over $9 billion assets belonging to the Afghan Central Bank. Of this, $7 billion is in the US with the New York Federal Reserve, and over $1 billion are in other international accounts (according to reports, the Afghan Central Bank had drained its dollar reserves even before the Taliban takeover in August 2021).
Significantly, while addressing the virtual meeting of G20 Foreign Ministers, on Sept. 23, 2021, Chinese Foreign Minister Wang Yi said that the global community should continue to not only provide humanitarian assistance and help the country in reconstruction, but also release its foreign reserves.  Said Wang Yi:
"Afghanistan's foreign exchange reserves are its national assets, and should be owned by and used for the people, rather than being used as a bargaining chip to exert political pressure on Afghanistan."
China's assistance of $31 million and US licenses have been issued at a time when the UN Chief Antonio Guterres has been flagging the grave humanitarian crisis unfolding in Afghanistan. An estimated 18 million people need assistance to survive, where as a large percentage of children under 5 are expected to be malnourished. According to a report published by the US Congressional service in June 2021, as of 2020, 90% of Afghans were living below the government-determined poverty level of $2 a day. 
In September 2021, a meeting was held by the United Nations in which the world community had committed $1.2 billion. The UN also urged the international community to release the funds which has been frozen.
There is a clear difference in the stance between China and the US as far as removal of sanctions against the Taliban and releasing Afghanistan's foreign reserves are concerned. 
While Afghanistan has spoken about cordial ties with all countries, it has repeatedly stated that China would play an important role in Afghanistan's economic reconstruction. Beijing on its part has underscored the fact that Afghanistan will be an important component of the Belt and Road Initiative (BRI). It would be pertinent to point out that only recently Pakistan said that it would be extending the China-Pakistan Economic Corridor (CPEC) to include Afghanistan. Apart from its important geographical location, Afghanistan is rich in natural resources, with mineral deposits estimated at $1 trillion. Chinese Jiangxi Copper and Metallurgical Corp of China (MCC) took on a 30-year lease for developing the Mes Aynak mine in 2008. According to estimates, Mes Aynak contains over 400 million metric tonnes of ore, worth at least $50 billion. Due to the instability in Afghanistan, not much progress has been made on the project, in recent months China has been showing greater interest in the project. 
The international community needs to support Afghanistan in dealing with its multiple challenges. It is important for all stakeholders to work collectively in this direction. The Taliban on its part should fulfil the commitments which it had made to the global community and give precedence to the welfare of Afghan citizens. 
The views and opinions expressed in this article are those of the author.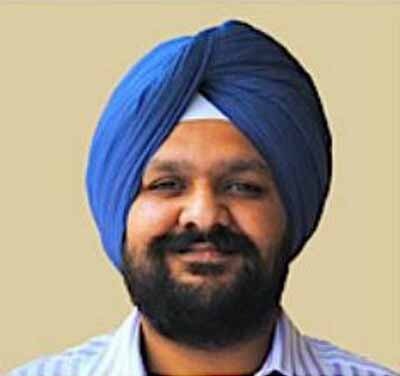 Tridivesh Singh Maini is a New Delhi based analyst interested in Punjab-Punjab linkages as well as Partition Studies. Maini co-authored 'Humanity Amidst Insanity: Hope During and After the Indo-Pak Partition' (New Delhi: UBSPD, 2008) with Tahir Malik and Ali Farooq Malik. He can be reached at [email protected]