It is said that Roti, Kapda, Makaan (Food, Clothes and Shelter) are the the 3 basic necessities for every human being, but times have changed quite a bit. Now, to survive on this planet we need food, clothes, shelter and chips. Being a digitally dependant race, the need for semiconductors has become intrinsic to human survival. So, this month the US and India signed a Memorandum of Understanding (MoU) to strengthen their mutual semiconductor innovation and supply chains. The MoU endeavours to forge a shared mechanism between the two governments on semiconductor diversification and supply chain resilience in view of the Chips & Science Act of the US and the Semiconductor Mission of India. The goal is to strengthen the strategic opportunities and develop semiconductor innovation ecosystems through well planned deliberations on the various nuances of the semiconductor value chain.
 
To build robust supply chain resilience the importance of US and Indian markets to the world electronics spectrum is of importance. Both the nations intend to use their prior 'Commercial Dialogue' to augment public and private efforts to foster industry cooperation in the semiconductor sector. These sustained efforts shall help identify opportunities for growth and recognize the challenges and address the same to make sure that US and Indian semiconductor industries build robust connections, harmonize ecosystems, and build an effective supply chain for semiconductors. Along with the MoU, India has also formed a Semiconductor Sub-committee which is being jointly headed by the US Department of Commerce and India's Ministry of Electronics and Information Technology and Ministry of Commerce & Industry. Both the countries have decided that the Semiconductor Sub-committee will be reviewing all important decisions from the joint industry led task force that has been launched in connection with the Initiative on Critical and Emerging Technologies (iCET).
Both the US and India have realized the necessity for increased bilateral, strategic, enhanched technology trade and collaboration as they both share the same priority, which is to build pliant and trusted global supply chains. In this same context, the US and India plan to launch an India-US Strategic Trade Dialogue, purported to look into export controls, and find new ways of enhancing high technology commerce, and facilitate the transfer of technology between the two. Any industrial advancement poses the threat of environmental damage and to address this there would be sustained efforts to reduce greenhouse gas emissions. India is already doing a lot in hydro, solar power and renewables. The US and India have pledged to facilitate greater connections between their respective industries, by creating platforms where opportunities and critical issues in the energy and clean-tech sectors are going to be dealt with. One noteworthy initiative is the US's Clean EDGE Asia initiative, which aims to grow sustainable and secure clean energy markets throughout the Indo-Pacific region. The Strategic Clean  Energy Partnership (SCEP) is reflective of the importance the two nations have placed in the arenas of green energy transition, the promotion of clean energy deployment, and identification of lowest possible carbon pathways to development.
The Vedanta Business Group has already joined hands with chip manufacturing giant Foxconn and has said that it will be setting up the semiconductor and display manufacturing facility in the Dholera Special Investment Region which is near Ahmedabad, Gujarat. Gujarat's Chief Minister Bhupendra Patel has stated that the Joint Venture would invest INR 1,54,000 crore to set up the facility which would create one lakh job opportunities. The state government has assured all possible cooperation to create the facility. The company shall be headed by a vastly experienced European CEO. Last year, the Karnataka government signed an MoU with ISMC Analog Fab Private Limited, an Israel-based corporation for the setting up a fab plant in the state, the cost of which is estimated to be INR 22,900 crore, more than $3 billion. Also, the Tata Group, India's premier business conglomerate is expected to begin semiconductor chip manufacturing soon. Natarajan Chandrasekaran – Tata Sons Chairperson has officially confirmed that the Tata Group has plans to soon begin chip manufacturing in India itself and the plant may come up in the state of Telangana. The Group may enter into an alliance with a world leading semiconductor manufacturer to realize its mission.
Indian Electronics and Semiconductor Association (IESA) is the foremost industry body that represents India's Electronics System Design and Manufacturing (ESDM) & Intelligent Electronics industry. The association promotes technology solutions to make a positive impact on the lives of Indians. Through its deep rooted connection with its member companies, IESA is focused on making India a ESDM destination. It works with Central & State Governments' trusted working partner and bridges the gap between academia and industry to bring innovations faster to market. It views the US-India MoU as a significant development as the two countries will be able to jointly assess and identify opportunities for joint ventures, forge technology partnerships and be a part of global supply chains together. As the Ukraine war continues and the world recovers from the pandemic, the world has stretched the global supply chains. "The Indian Government's Production Linked Incentive (PLI) has the potential for huge traction," says Anurag Awasthi, Vice President of ISEA. The quest for chips has turned into a geopolitical cold war of sorts, so can India be as good as Taiwan, China in this aspect? Awasthi points out that in addition to technology have a geopolitical dimension as well. India has started the journey and expects favorable results in a not much time.
With its six focus areas of development, iCET promises to not only have a transformative effect but also harness capacities in innovation, talent and the development of dual use technologies. After this MoU, now the whole focus will need to center itself on the positioning of scientific, commercial and strategic approaches. 
Does ISEA have an active role in helping the Indian Government with research & development, innovation, manufacturing techniques etc? Awasthi says that IESA is committed to all aspects of awareness, skilling, policy support and all endeavors of the Government of India.
When asked how long does he think India will be completely independent in the chip manufacturing domain Awasthi replied that it is difficult to put timelines as the canvas is complex. With strong government support,  the potential of Indian talent, and the propensity for technology absorption & innovation — India is poised to become semiconductor manufacturing nation. "It will be earlier than many feel or opine," said the buoyant VP of ISEA.
The best part is that many micro, small and medium enterprises are part ISEA which will help create awareness and knowledge about this segment to new and emerging businesses as well. "There is enough traction in this space and we will facilitate all their endeavours," concludes Awasthi.
With vibrant policies and engagement at all levels, attached with clearly stated deliverables and defined timelines, a lot can be achieved in this domain. Till now, majority of the world's semiconductor chips are produced in Taiwan by American and Chinese companies. So, if China continues with its aggressive stance against Taiwan, there could be a real threat of huge disruption in the chip manufacturing and subsequent supply chains. China has always liked to denigrate the US helping India for semiconductors but with this MoU things are bound to change. The US export bans imposed on China have caused huge challenge to Chinese chipmakers who were looking to increase their operations. China has also approached the World Trade Organization to deal with the problem, which is coming in way of its ambitions of turning into a semiconductor giant. India is fast working on addressing the issues of clean energy, uninterrupted water and power supply which are crucial to semiconductor production and supply, and the country looks poised to become chip reliant, which in turn will generate employment and be a big boost for the economy.
[Photo by Pixabay]
The views and opinions expressed in this article are solely those of the author and do not necessarily reflect the official policy or position of The Geopolitics.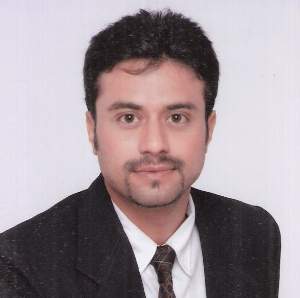 Shaumik Samar Ghosh is an author, journalist and columnist currently based in India.