It has been more than a month since the abrogation of the Article 370 that stripped Kashmir of its special status. There have been unprecedented restrictions in the state since then with communication networks snapped, internet and phone lines cut and travel restricted. Meanwhile, the government of India has been ramping up Public Relations exercise telling Kashmiris they have nothing to fear from the changes. The article explores the ramification of the move across regional security, geopolitical strategies, development and citizen safety.  
Kashmir predicament and unrest has its genesis in the partition of India and Pakistan. Ruler of princely state of Jammu and Kashmir Maharaja Hari Singh wanted to stay independent of both India and Pakistan. Pakistan, however, felt that the state should be part of Pakistan and launched an aggression through armed tribes to annex it by force. The Maharaja, sought help from India, which made accession to India a precondition for intervention. The Treaty of Accession signed between India and J&K conferred a special status on the State under which it was to enjoy autonomy except in areas of foreign affairs, defense, currency and security. This led to many constitutional safeguards for Jammu and Kashmir. 
The result, in the last seventy years, was setting up of religious fault lines, terror nexus bred by Pakistan based terror groups, lack of economic growth, and lack of development activities. Moreover, Jammu and Kashmir has been the hot bed of geopolitical tensions in the South Asian region. India and Pakistan have been involved in several wars, infiltration attempts, 'Line of control' violations etc. Not only that, there has been tacit support of Pakistan to terrorist groups such as the Jaish-e-Muhammad and Lashkar to spread terror within the valley. There have also been accusations regarding the human rights violations in the valley. This has given rise to homegrown terrorism with Kashmiri youth like Burhan Wani and Zaki Musa becoming social media icons and martyrs enjoying heroic support from the people in the valley and prompting youth to joining the terror groups.   
'Trump'ing Kashmir 
US President Donald Trump in the last one month has given several statements regarding mediating on the Kashmir issue that has been rejected by India. Recently on the lines of the G7 summit, Modi and Trump had a bilateral discussion in which Kashmir also figured. Modi told Trump, "We don't want to trouble any third country". This can be seen as a firm diplomatic statement showcasing Kashmir to be "an integral part of India" and the dispute being "bilateral". While Trump during the meeting stated that he had no need to help mediate between Pakistan and India over tensions in disputed Kashmir because Prime Minister Narendra Modi feels he has it "under control". However, the rehyphenation of India and Pakistan on Kashmir can stem up again considering Trump's maverick diplomacy. This might lead to the Kashmir issue being caught in the regional politics involving Afghanistan, Pakistan and the US. 
Possibilities for Future: Predictive Analysis 
Internally, India's policy action has instilled fear among the people in the valley. Therefore, the security situation in the valley is likely to stay alarming in the near future. Currently, army presence has ensured an enforced peace in the region. However, strife and protests cannot be ruled out once the restrictions are removed. Abetted by Pakistan, this deteriorating situation can be exacerbated by the absence of legitimate political channels, weak economic infrastructure and an inadequate administrative capacity. There can also be violent incidents such as increased IED blasts targeting security personnel. Transnational terrorist organisations like the Islamic State may try to get a firm footing in the valley. Till some time there was an enhanced possibility of India-Pakistan military exchanges at the border. That has gone down now. Moreover, India's diplomatic adroitness ensured that Pakistan is not able to use the 'K' card in the international politics. 
Can India Salvage the Situation?
Over the years Confidence Building Measures (CBM) by various governments have been looked with scepticism and did not lead to expected results. The larger Kashmiri society remained excluded from the mainstream Indian Society. For few months, this might worsen. Sharp religious fault lines can be expected. In the medium to long term, however, India should be able to salvage the situation if it makes serious attempts to initiate economic growth in the valley and providing employment opportunities to the youth. This will have direct correlation with managing street protestors and insurgents. Apart from that, the government needs to build the investor sentiments in the valley. The Jammu and Kashmir investor summit is likely to take place in November 2019. Attempts should also be made to build public infrastructure to support economic development. However, all these need to be done in a decentralised manner involving the residents of Kashmir, rather than a top down high handed approach of the Centre. Only then can Kashmir reach its past glory, "Gar firdaus, ruhe zamin ast, hamin asto, hamin asto, hamin ast".
The views and opinions expressed in this article are those of the author and do not necessarily reflect the official policy or position of The Geopolitics.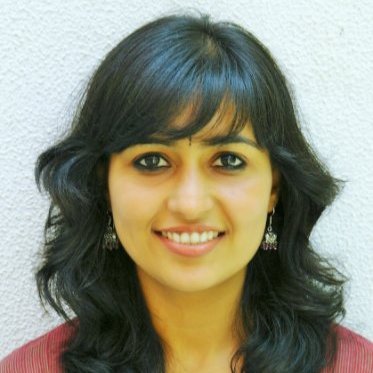 The author is an Assistant Professor, Christ (Deemed to be) University, Bangalore. Shreya has a PhD in US Area Studies from Jawaharlal Nehru University and served as a Nehru Fulbright scholar at American University, Washington DC. Prior, she has worked as a researcher with several think tanks and has been a geopolitical risk analyst for the corporate industry.