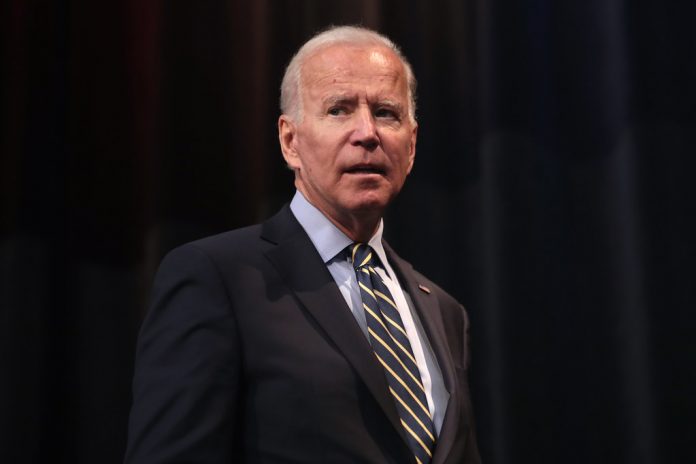 On Dec. 21, 2020, Foreign Ministers of countries (France, Germany, the UK, Iran, China and Russia) which are signatories to the Joint Comprehensive Plan of Action (JCPOA)/Iran Nuclear Agreement held a virtual meeting. While Iran was urged to not violate its commitments to the deal, ministers expressed optimism with regard to the prospects of the U.S. returning to the JCPOA, and also offered to facilitate the same.
U.S. President-elect, Joe Biden has already stated that he is willing to get the U.S. back to the JCPOA, provided Iran sticks to its nuclear compliance (in an interview with the New York Times on Dec. 2, 2020 Biden reiterated this point). Iran on its part has stated that once economic sanctions are removed it would promptly reverse any steps in violation of the deal and return to full compliance. In a media interview in November, 2020 Foreign Minister Javad Zarif said:
 "If Mr Biden is willing to fulfill U.S. commitments, we too can immediately return to our full commitments in the accord … and negotiations are possible within the framework of the P5 + 1."
On Dec. 24, 2020 a group of Democrat policymakers extended their support for return of the U.S. to JCPOA. 
Economic Impact of Sanctions
Economic sanctions have taken a toll on Iran's economy, while the Iranian currency has fallen significantly, inflation has also been increasing steadily (in September 2020, inflation was estimated at well over 30%). U.S sanctions have had a significant impact on Iran's trade with Germany and other EU member states.
Iran's government has also stated that its fight against coronavirus has been hampered by the sanctions. Recently, however, Iran has managed to get an approval from the U.S. to transfer funds for coronavirus vaccines from other countries. Iran's Central Bank Governor, Abdolnaser Hemmati stated:  "They [Americans] have put sanctions on all our banks. They accepted this one case under the pressure of world public opinion."
Geopolitical Impact of Sanctions
Another impact of sanctions has been Iran's increasing proximity with China. Both sides have signed a 25-year comprehensive partnership under which China will invest $400 billion in Iran.
Given the fact that elections in Iran are due in June 2021, and that Iranian hardliners have become more powerful, there are many who have been suggesting that the U.S. should be pragmatic and join the JCPOA without any condition. In reaction to the killing of Iranian Nuclear Scientist Mohsin Fakhrizadeh, a resolution was passed according to which Iran would have the right to increase its uranium enrichment in violation of JCPOA, and also prevent inspection of nuclear sites by UN if sanctions are not ended by February 2021.
The major challenge which Biden is likely to face is Trump administration's belligerent stance vis-à-vis Iran (Secretary of State Mike Pompeo has stated that Iran is the main security threat in the Middle East). In order to pursue its 'maximum pressure' strategy vis-à-vis Iran, the U.S. has pursued two strategies: first, imposing sanctions on Iran, second the U.S. has been trying to whip up conflict through Israel and Saudi Arabia. The killing of Iranian Nuclear Scientist Mohsen Fakhridazeh was a handiwork of Israel according to U.S. officials and has emboldened Iranian hardliners, though the Iranian government apart from some strong statements, was  measured in its response and made it clear about its willingness to engage with the Biden administration.
After a recent attack on the U.S. Embassy in Iraq, the U.S. President warned of retaliation in a tweet. Said Trump: "…Some friendly health advice to Iran: If one American is killed, I will hold Iran responsible. Think it over."
Saudi Arabia and Israel
During the Trump administration, Israel and Saudi Arabia had a significant impact on Trump's Iran policy (something which has been alluded to on more than one occasion by senior officials of the Hassan Rouhani government), as a result of Trump's personal chemistry with the leadership of both countries. It is unlikely, that both countries will be able to wield same level of influence on Biden. 
Saudi Arabia has already stated that they should be consulted with regard to the U.S. rejoining JCPOA. The Saudi FM Prince Faisal bin Farhan stated, "…we've seen as a result of the after-effects of the JCPOA that not involving the regional countries results in a build up of mistrust and neglect of the issues of real concern and of real effect on regional security."
The recent meeting of Foreign Ministers of signatories to the JCPOA is a positive development, and Biden's approach of jointly working with other stakeholders is positive. A more flexible approach towards Iran is important not just for the Middle East but also in the broader geopolitical context. Alienating Iran will only result in it moving closer to China.
A lot will depend however on the Trump Administration's approach towards Iran in the remaining few weeks he is in office. It also remains to be seen whether Hassan Rouhani can withstand the pressure from Iranian hardliners. Both President-elect Biden and Rouhani certainly have their task cut out if they want to improve the Iran-U.S. relationship.
The views and opinions expressed in this article are those of the author.