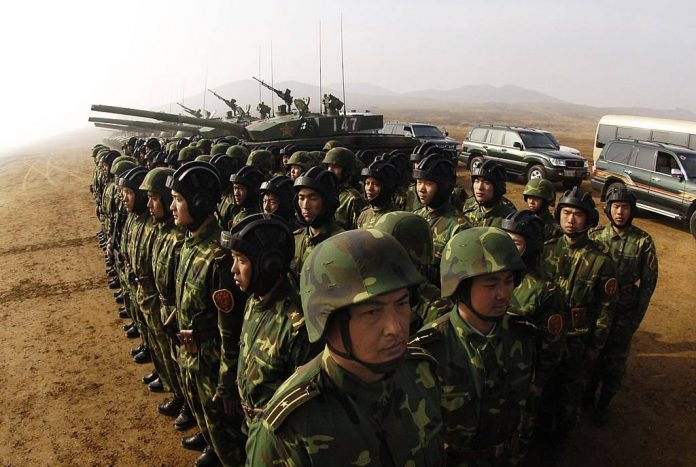 On August 2020, China proclaimed the unveiling of "Friendship Highway," a phase two 118 km stretch road from Havelian to Thakot, which comes under the 1300 km Karakoram Highway (KKH). The KKH was embarked in 1978 by connecting China's Kashgar to Pakistan's Islamabad and this road runs close through the world's highest mountain passes and the strategic border of India's western part of Jammu & Kashmir. It seems that China is gradually moving away from the paramount leader Deng Xiaoping's doctrine of "hide its capacities and bide its time" (taoguang yanghui) to an ambitious strident posture in the world stage. The present Chinese President Xi Jinping obstinately recalibrated the foreign policy of "peripheral diplomacy" (zhoubian waijiao) to develop closer economic and security ties with its neighbours to create a new world of "community with shared destiny" (gongtong mingyunti).
Xi's sprawling infrastructure development
"If you want to prosper, first build roads" is a popular Chinese adage. In 2013 President Xi Jinping announced a grand plan of China's global infrastructure development project of connectivity and cooperation to connect Asia, Africa and Europe called as Belt and Road Initiative (BRI) or yi dai yi lu ( 一带一路) in Chinese. Beijing's BRI has been hailed as the Chinese Marshall Plan inculcated in geoeconomics with profound "Chinese characteristics." As per the Center for Strategic and International Studies report, China is estimated to invest $8 trillion on BRI projects. Moreover, under the BRI, $64 billion China-Pakistan Economic Corridor (CPEC) is touted as a flagship project, which connects China's northwestern Xinjiang province to Pakistan's Gwadar port in westernmost Balochistan province. Significantly, more than 400 km of CPEC route passes through Pakistan occupied Kashmir's (PoK) Gilgit-Baltistan region that historically India deems as an integral part of the country. The CPEC has substantial geostrategic significance, as it is crucial for China's crude oil and natural gas transportation from the Strait of Hormuz. Nevertheless, India sees China's formidable infrastructure construction under the BRI around its borders as a suspicious and insidious military threat because of the prevailing trust deficit and preceding clandestine activities.
Chinese expansionism in the Himalayas
The 1962 Indo-China War helped Chinese to encroach more land in Ladakh, particularly Aksai Chin Plateau that is equivalent to the land size of Switzerland, which is now under the Chinese control. Indeed, around 120, 000 sq km disputed area of land in Indo-China border remains undemarcated, later ends in temporary truce known as Line of Actual Control (LAC). The standoff sustains despite several political negotiations, diplomatic engagements and the defence level talks. On June 15, 2020, the border skirmish between China and Indian forces in Galwan Valley is a watershed moment in India-China relations. There were 20 casualties on Indian side but China deliberately refused to acknowledge the casualties. Dr. Srikanth Kondapalli, Professor of Chinese studies at Jawaharlal Nehru University, New Delhi says the expeditious construction of strategic border roads and building of sophisticated infrastructure under the carpet of BRI triggers the recent Galwan valley clash in Ladakh. Plausibly this year, India's abrogation of Article 370 by amending the constitution, then subsequently redrawing the map of Jammu and Kashmir infuriated Beijing and Islamabad as a strategic threat or strategic move from India. Reportedly, China claims LAC is a "frontier undefined" and internationally disputed area along with its 'all-weather' strategic partner Pakistan that pursues J&K as its core foreign and security policy. The Chinese Foreign Ministry's statement said, Indian guards "crossed the line into the Chinese territory in the Galwan Valley area by night, constructing construction barriers, blocking the normal patrol of the Chinese border guards, deliberately provoking incidents, and attempting to unilaterally change the status of border control." In this regard, the Indian government stated that it is People's Liberation Army's (PLA) "provocative movements to change the status quo" and to occupy resource-rich Pangong Tso lake's southern bank. Prof. Brahma Chellaney at Centre for Policy Research, New Delhi said "Xi's authoritarian regime is ambitious expansionist despots of modern history that poses threat to international security. Against this background, India should drop its one-china policy."
The China factor in Aksai Chin and Gilgit-Baltistan
China's National highway G219 at 17, 690 feet elevation above the sea level called "Sky Road" is an indispensable route, which connects Kashgar to Lhasa. The preponderant strategic reason for why China desperately wants the disputed Aksai Chin is that the G219 highway passes through it and connects the two provinces. Nonetheless, the recent satellite images and intelligence inputs suggest that the PLA is deceptively preparing lateral roads in eastern Ladakh, which is close to the strategic highway G219. Building such lateral roads or 'feeder roads' will aid to provide rapid delivery of supply provisions, logistics and reinforcements in a strategically imperative and natural calamities prone mountainous region. Further, China started laying optic fibre cables to enable 5G in Demchok area, swiftly erecting new fortifications, barracks, artillery, armour build up and camps across the LAC. This aggressive revisionist policy of China is to seize new areas by stealth and then consolidating the grabbed land by amassing troops on the treacherous terrain. Prof. Wang Dehua, Director at Institute for South and Central Asia Studies at Shanghai said that China is keen to build more cardinal infrastructure encompassing roads and rail networks in the border areas.  In such a precarious situation, India is quite nervous about China's reconnoitre deployment of troops in the name of BRI to occupy vital vantage locations in Aksai Chin for geopolitical leverage. 
Apparently, India builds 255 Km all-weather road parallel to LAC, which is close to Galwan River Valley that connects Leh to Daulat Beg Oldie, the world's highest airstrip that is at the base of Karakoram pass which connects Xinjiang and Tibet. From China's perspective, Daulat Beg Oldie airstrip is an impending threat due to its proximity to Galwan Valley in eastern Ladakh. It is fundamental to comprehend that whoever controls the Galwan Valley will get strategic fillip to access Xinjiang-Tibet highway passes in Aksai Chin plateau, which has geostrategic significance for China and India. It is notable that China controls and dominates the Hindu Kush Himalayan region known as "world's third pole" that has vast snow and glacier deposits which provide water to 11 lower riparian nations. The region is also the source of 10 rivers. Further transgressing to LAC, China completed 180 strategic projects like small airstrips, radar stations on India-China frontier, particularly created a missile base at Kailash-Manasarovar and mounted 2,200 km range ballistic missiles (DF-21). Former Indian ambassador P. Stobdan said, "If Pangong Lake is taken, Ladakh can't be defended. If the Chinese military is allowed to settle in the strategic valley like Shyok and Nubra Valley, then even Siachen can be reached." 
At the same time, more than 3,440 km LAC is one of the world's most inhospitable and treacherous borders where two great civilizations confronted for the last five decades yet failed to resolve the impasse. Apart from China's belligerence in Aksai Chin, the alarming presence of China in Aazad Kashmir and Gilgit Baltan is perturbing for India. In recent years, China sees India's persistent claim over PoK and Gilgit-Baltistan as a threat to its CPEC, since it is an alternative route to the Malacca Strait as Thailand denies Kra Canal project. In Sum, CPEC is envisaged as a project of tactical advantage that is critical for the under-developed landlocked provinces like Xinjiang and Tibet's economic development and energy security of China. At a time when the international community is voicing together against China's expansionist policies, India must unleash an unprecedented diplomatic offensive and develop its conventional deterrence capability to prevent Chinese aggression. Otherwise, India will repeatedly face china's muscular revisionism in its borders. 
Prakash Raj is a Doctoral Candidate in the Department of  Political Science at University of Hyderabad, India. His research interests include International Relations, Belt and Road Initiative, China's foreign policy and geopolitics. The views and opinions expressed in this article are those of the author.