Cambodia's Prime Minister Hun Sen argues that the international community is unfair in singling out his regime for its record on human rights and democracy when other regimes are just as bad.
In the case of Rwanda, he has a point. President Paul Kagame persecutes and imprisons opponents, and makes little pretence of running a democratic system. He operates as a dictator from a position of strength which Hun Sen has never been able to achieve.
Both on pan-African and global platforms, Kagame's standing is a given and his critics have been unable to gain international traction. Hun Sen's failure to achieve the international acceptance which he believes he merits is one source of his angry withdrawal into reliance on China.
This disparity in the strengths of the post-genocide dictatorships in Rwanda and Cambodia is rooted in the genocides themselves, and the ways they came to an end.  The clean break between the pre and post 1994 regimes in Rwanda did not occur in Cambodia. This is highlighted by the contrast between the treatment of those who have sought to bring genocide perpetrators to justice.
The head of the Collectif des Parties Civiles pour le Rwanda, Alain Gauthier, has been decorated by Kagame for his work in tracking down genocide suspects and bringing them to trial by filing civil party cases. Gauthier's counterpart in Cambodia as the representative of the civil parties at the 2009 trial of Kaing Guek Eav, or 'Duch', is Chum Sirath. He is a staunch supporter of the opposition Cambodia National Rescue Party (CNRP). Banned from domestic politics, Chum Sirath lives in exile in Paris.
The crime of "genocide ideology" in Rwanda has been liberally used to silence critics of the regime who have no connection with the crime of genocide itself. In Cambodia, the arrow points in the opposite direction. Until 2013, the main tool used to exclude opposition leader Sam Rainsy from Cambodia was his claim that foreign minister Hor Namhong had been in charge of a prison under the Khmer Rouge.
Mending the Split
Hun Sen joined the Khmer Rouge in April 1970. His rapid promotions show that he was not a simple combatant who happened to find himself on the Khmer Rouge side of the line.  He was immediately made a platoon leader and in 1971 was sent for a year's special forces training.  He rose to become a company commander in charge of 130 special force members and by 1973 was a member of the Khmer Rouge battalion command committee. He was then promoted to regimental commander with control over about 2,000 men.[1]
The Kampuchean Communist Party, the official name of the Khmer Rouge, was originally created under Vietnamese Communist control in 1951.[2] The Khmer Rouge might have been able to linger on as a North Korea-type oddity regime far beyond 1979 but for Pol Pot's insatiable appetite for military aggression against his party's original masters in Vietnam. The overthrow of Pol Pot when Vietnam invaded Cambodia in 1979 can be understood as the forcible repair of a split between the Vietnamese Communists and the unstable Khmer nationalist wing led by Pol Pot. Thailand logically feared that the Vietnamese invasion of Cambodia was aimed at creating a Communist federation of Indochina.[3]
Hun Sen guessed right and was ahead of the game. He had left Cambodia for Vietnam in June 1977, and proved valuable to the Vietnamese in allowing them to portray the overthrow of the Khmer Rouge as being led by Cambodians. But his regime was from the start hobbled in international terms by its roots within the Khmer Rouge.
Kagame's Rwandan Patriotic Front (RPF), which invaded Rwanda from Uganda in 1990 and took control of the country in 1994, had no such handicap. Though the RPF itself committed many war crimes, it has a central legitimacy as the force that ended the genocide of the war's final months. This status has been put to ambitious and positive use: Kagame was a pioneer of the African Continental Free Trade Agreement which comes into force in July.
Hun Sen, meanwhile, has lost part of the tax-free access to European markets granted under the Everything But Arms scheme, and stands to lose more unless he makes concessions on democracy and human rights. Like Pol Pot in the 1970s, he has few friends on the international stage apart from China.
Succession Planning
Attempts to introduce democracy in Rwanda have a disastrous history, creating a suspicion of the process which may never be erased. In the 1950s, Belgian colonialists and missionaries sought political representation for the Hutu masses who were governed by a Tutsi elite. The result was the violent Social Revolution of 1959, which drove many Tutsis into exile.
The exiles finally returned through an invasion launched from Uganda in 1990. This coincided with another failed attempt to introduce democracy in Rwanda, following a speech by French President François Mitterrand at La Baule in 1990 in which he urged African states to embrace the winds of change. Under French pressure, political parties became legal in Rwanda in 1991. This meant that the government experienced the invasion by the RPF and political competition as part of a single, existential threat. The emergence of extremist Hutu political parties willing to encourage and carry out direct retribution for the invasion against Tutsis living in Rwanda was one result.
It is hard to detect a clear popular desire for democracy at any point in Rwanda's history. In Cambodia, democracy was never a foreign invention. Cambodia had its own set of popular, indigenous democratic political parties as early as 1946 and these were seen as a threat by the French colonialists who were still in charge.[4] This democratic culture has proved stubborn. In 1993, the first country's first election after the fall of Khmer Rouge saw a turnout of 87%, despite the fact that some areas of the country were still under Khmer Rouge control.
Few would bet against Kagame or Hun Sen being able to hold on to power for as long as they want. The weak point of such personalist dictatorships lies at the time when they are obliged to hand over power. Pre-colonial Rwandan history provides an example. The country in the second half of the nineteenth century was ruled by Rwabugiri, an absolute dictator of the most violent kind. Rwabugiri extended the kingdom of Rwanda by conquest, owned all of the country's land and had the power of life and death over every one of his subjects.
Yet even this seemingly limitless power found its limits at the moment of succession. The death of Rwabugiri in 1895 triggered a civil war which led to the defeat and death of his chosen successor, Rutarindwa. One of Rwabugiri's wives, Kanjogera, succeeded in placing her own son, Musinga, on the throne: Rutarindwa committed suicide rather than face execution.
Democracy's bad name in Rwanda probably means that, if the succession process escapes Kagame's plans, a new dictatorship under a surprise figure is the most likely outcome. Hun Sen, who would like to hand over power to his son Hun Manet, approaches succession planning in a much weaker position. Cambodia's indigenous culture of democracy will have its best chance to find its feet when Hun Sen seeks to transfer his personalist rule into new hands.
---
[1] Human Rights Watch, 30 Years of Hun Sen, Violence, Repression and Corruption in Cambodia, 2015. https://www.hrw.org/report/2015/01/12/30-years-hun-sen/violence-repression-and-corruption-cambodia
[2] Stephen J. Morris, Why Vietnam Invaded Cambodia, Political Culture and the Causes of War, Stanford University Press, 1999, p37.
[3] Puangthong Rungswadisab, Thailand's Response to the Cambodian Genocide in ed Susan E. Cook, Genocide in Cambodia and Rwanda: New Perspectives, Routledge, 2006, p83.
[4] David P. Chandler, The Tragedy of Cambodian History, Politics, and Revolution since 1945, pp29-32.
The views and opinions expressed in this article are those of the author.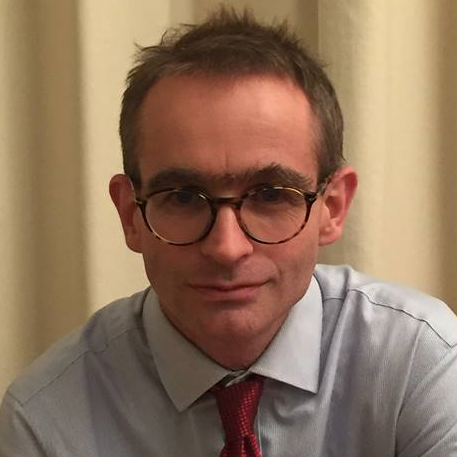 David Whitehouse PhD, a journalist in Paris, was co-author of the autobiography of Cambodian opposition figure Sam Rainsy published in 2013.