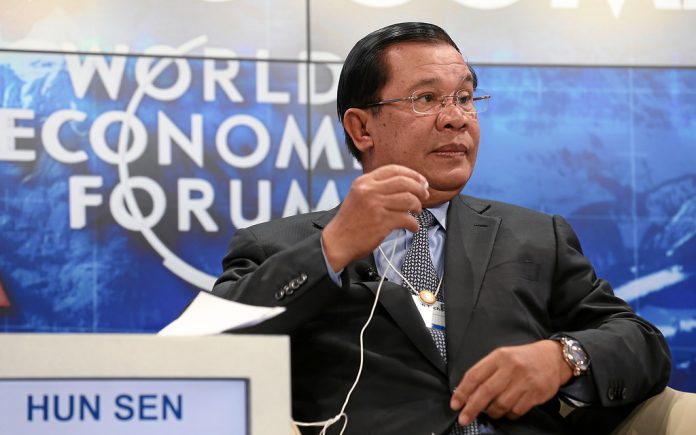 Back in April, Cambodia could reasonably claim COVID-19 success as no new cases were confirmed for more than a month. The country's last COVID-19 patient was at the time discharged from hospital in mid-May. It was a brief COVID-19 victory before a COVID-19 storm came.
In June, 15 new cases were reported. All were imported cases. Things started to become uncertain when more cases were confirmed. In July, 24 cases were confirmed within a period of three days between 12 and 14 July. On 25 July, 23 new cases were confirmed, prompting the government to temporarily suspend incoming flights from Indonesia and Malaysia starting from Aug. 01.
According to figures from Cambodia's Ministry of Health, as of Aug. 16, there were 273 confirmed cases, 238 (about 87 percent) of which have recovered. There is no deaths from COVID-19, although one man died while in COVID-19 quarantine in Tboung Khmum province.
So, given the rising number of infections, what should the government do to move forward?
Despite the rising number of infected cases, there are positive developments, especially as regards an absence of community transmission of COVID-19. Some have argued that luck is one reason that can explain Cambodia's relative COVID-19 success. Others cited Cambodian people's immunity resulting from their experience with past epidemics, including SARS, as a contributing factor that helps to contain the spread of COVID-19.
Whatever the reasons are, there are a number of factors that can best explain why Cambodia can weather COVID-19 with relative success, although its economy is severely affected.
The World Bank has provided an assessment of Cambodia's economic performance during COVID-19, predicting that the Cambodian economy would contract as low as -2.9 percent. The Asian Development Bank offered a gloomier outlook – a contraction of 5.5 percent.
While dealing with the COVID-19 pandemic which has damaged its economy, Cambodia faces another economic challenge caused by the European union's partial withdrawal of its Everything But Arms (EBA) trade scheme – a trade sanctions triggered by Cambodia's perceived authoritarian turn, following the dissolution of the only meaningful opposition party, the Cambodia National Rescue Party.
Thus, there are great economic challenges lying ahead for Cambodia during and after the pandemic, provided that COVID-19 would be eliminated sometime next year when vaccines are finally and hopefully rolled out to developing countries.
So, with the compounded effect of COVID-19 and the partial EBA withdrawal, what's next for Cambodia? Specifically, what's next for Cambodia's economy, politics, and foreign policy?
First, for its badly affected economy, Cambodia needs to continue to enhance the diversification of its export markets. So far, the country has finalized its free trade agreement (FTA) with China. It is negotiating with South Korea and working on securing FTA with other partners such as India, Japan, Mongolia, the United Kingdom, the United States, and the Eurasian Economic Union.
Despite some positive developments, including the removal of Camcontrol and the introduction of an online business registration, among others, Cambodia must prioritize at least two things going forward to support its economic recovery. First, it is the improvement of services in the tourism sector. Second is the revitalization of its underdeveloped agricultural industry. The country should further facilitate and encourage new investment in agribusinesses and the agro-processing industry. Other measures that aim to attract more investors and improve the ease of doing business should also receive greater attention and action.
Second, Cambodia needs to consider tackling issues surrounding its domestic politics. The country has over recent years received bad publicity because of its perceived democratic backsliding. The Unites States has imposed visa sanctions and frozen assets of senior political officials and business elites who have close connection with the ruling Cambodian People's Party.
In this dimension, the Cambodian government must constructively engage political activists, human rights defenders, civil society groups, and youth rather than trying to suppress them by using legal measures. Most importantly, the government needs to provide more space for these actors and Cambodian people in general to express their concerns regarding issues impacting their lives, including COVID-19, traffic problems, border demarcation, and other important social issues.
Third, in moving forward, Cambodia needs to reassess its foreign policy strategies. The country is seen to increasingly lean toward China at the expense of its relations with its peers in Southeast Asia and key partners such as the United States. Therefore, it is imperative Cambodia put in extra efforts to ensure that its foreign policy is seen as independent and neutral as outlined in its constitution.
Although Cambodia has reiterated that its foreign policy is neutral and independent, its close alignment with China makes others, especially the United States and its allies, less convinced with Cambodia's neutrality. In this regard, the Cambodian government needs proactively engage in a pragmatic and flexible foreign policy and refrain from behaviors that are seen as serving China's geostrategic interests.
Overall, there are a lot Cambodia must do to cope with the dual impact of COVID-19 and the EU's EBA withdrawal. However, economy, politics, and foreign policy are the three areas that require close attention as the country looks to move forward.
Cambodia must work hard to improve its tarnished international image. A better international reputation will greatly benefit its highly potential tourism sector – an industry than can help Cambodia bounce back quickly once the COVID-19 pandemic is over.
Cambodia at the same time needs to strike a fine balance in its relations with the United States and China to avoid being caught in the middle of the strategic competition that is growing between the United States and China.
Cambodia's sustainable development relies on its smart and flexible foreign policy.
Kimkong Heng is a PhD candidate at the University of Queensland and a Visiting Senior Fellow at the Cambodian Institute for Cooperation and Peace (CICP). He is a recipient of the Australia Awards Scholarship. All views expressed are his own.