Despite not routinely making the front page of the news, world leaders, scholars, and human rights activists have been expressing their concerns regarding the deteriorating situation in Haiti.
This week, President Joe Biden met with Canadian Prime Minister Justin Trudeau ahead of the three-way meeting with Mexican President Andrés Manuel López Obrador. In addition to talking about the situation in Ukraine, semi-conductors, and immigration; Biden and Trudeau dedicated a decent amount of time to discuss "how we can try to help stabilize Haiti." 
Escalating Tensions
Haiti is no stranger to political strife, but the situation has taken an alarming turn that has the international community up in arms about what can be done. Over the past two years there has been rapid democratic backsliding, escalating violence and skyrocketing inflation; which has led Haitian Prime Minister Ariel Henry to make an official request for international assistance.
This October plea came in the wake of massive protests as a result of the Prime Minister's sweeping cuts to fuel subsidies . The nation is already in the clutches of fiery high inflation, and these cuts were set to double the cost of an already almost unobtainable good. Not to mention that they were also suffering from the first cholera outbreak in three years.
Protests of this policy change turned violent and by the next day the country's main oil terminal in capital city Port-au-Prince had been blockaded. At the time, PBS reported that the terminal housed "about 10 million gallons of diesel and gasoline and more than 800,000 gallons of kerosene." The gang responsible for this coordinated standoff is known as G9 and Family. Led by former police officer Jimmy Chérizier, the coalition was announced in 2020 as an alternative to the inadequacies of the state officials.
Chérizier, who goes by the alias "Barbecue," made his revolutionary agenda known during the blockade where he demanded that the Prime Minister stepped down and that the price of basic goods returned to normal.
By November, G9 had lifted the fuel blockade without negotiations with the Prime Minister. Despite the gangs backing down at the terminal, Politico estimated that by the end of that month, 60% of Port-au-Prince was controlled by gangs.
Tumultuous Past & Challenging Present
Since the 2021 assassination of President Jovenel Moïse, gangs have only been further emboldened to publicly challenge the de facto government. Despite pledging to hold elections once it is safe, Prime Minister Henry has continued to put off elections as the country was rocked by natural disasters, violent protests, the ongoing pandemic, and a cholera outbreak.
It appears there will be yet another indefinite extension, as less than 2 weeks into the new year Haiti has no elected officials. The terms of the remaining 10 elected Senators concluded on Jan. 9, in the wake of a shooting that left Senate President Joseph Lambert wounded. This further compiles the challenges that the COVID-19 pandemic has exacerbated and has left nearly 12 million Haitians with effectively no representation in the Supreme Court, Commission, and Constitutional Court as well.
Since Haiti gained their sovereignty in 1803 from France, they have been the subject of constant foreign meddling. More recent international involvement has left a trail of scandals and carnage, leaving many to regard "intervention" as a bad word. Due to America's history of poorly managed assistance, the Biden administration is reluctant to take a leading role. Despite being deferred to as the preferred spearhead, Prime Minister Trudeau is equally apprehensive about getting involved beyond imposing additional sanctions on known gang members and their political allies.
Moving Toward a Standstill
UN Secretary of State António Guterres issued a statement in October 2022 endorsing the use of a "specialized armed force" to subdue the gangs and administer the much-needed humanitarian aid. In late October, the US and Mexican delegations drafted the aforementioned resolutions to establish sanctions on the regime in Haiti. After it was unanimously adopted, they began discussing a more ambitious "non-UN international security assistance mission" to directly address the security challenge that inhibits the distribution of necessary aid.
The thought of foreign intervention has received mixed reactions from both inside and outside of Haiti. Many Haitians are haunted by crimes committed by foreign actors on their soil and a violent history of colonization. Even peacekeeping missions are distrusted as UN peacekeepers have been implicated in past scandals and the introduction of cholera.
Opponents of intervention not only recall previously bloody endeavors, but also remind officials of Prime Minister Henry's track record. Not only have critics condemned Henry's request as unnecessary and humiliating, but also a security threat. Provisional President Fritz Alphonse Jean, even called the request a "national disgrace" in a televised appearance. Those familiar with history have drawn parallels to the 1915 US intervention and subsequent occupation. Some fear that further meddling has the potential to either solidify Henry's position of power or tamper with any upcoming election.
Despite this well-founded fear, some believe that an intervention might be the only way to loosen the hold that gangs have on the country. Optimists predict that the threat of an armed humanitarian intervention might be enough to dissuade increasing violence. Interviews conducted by the Crisis Group have suggested that many civilians are loosing hope that Haiti's troubles will be resolved domestically, especially with the gutted government that remains.
The general consensus in the international community is that something should be done, therefore the challenge becomes determining what can be done. The Biden administration seems determined to avoid repeating history and dissuade the inevitable migration that an intervention would cause. Canada seems resigned to take charge, but tentative to do anything alone. Even outside of the Western Hemisphere, nations have been hesitant to discuss solutions to counter the prolific gang violence. Haiti's complicated and intertwined history has created an enormous challenge and no clear cut path to stability.
[Photo by Voice of America, via Wikimedia Commons]
The views and opinions expressed in this article are those of the author.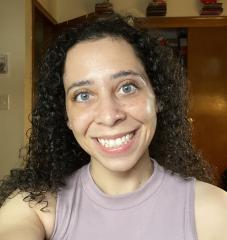 Lydia Brown is a recent graduate of American University's School of International Service with a Master's in International Relations. Her interests include American foreign policy, conflict & security studies, and soccer.