The Biden administration announced on Dec. 16, 2021, that it had imposed sanctions on Chinese tech companies and government entities for their role in surveillance on the Uighur community in Xinjiang. China's academy of military science and a number of other institutes which supported the Chinese military were part of this list.
Under these restrictions, US companies are forbidden from selling components to these entities without a license. While commenting on the decision of the US, Commerce Secretary Gina Raimondo said: "We cannot allow U.S. commodities, technologies, and software that support medical science and biotechnical innovation to be diverted toward uses contrary to U.S. national security."
The Biden administration also signed the 'Uyghur Forced Labor Prevention Act' which imposed a ban on imports from Xinjiang — unless it was clear that there was no misuse of labour for the production of any of these commodities. A statement issued by the US Secretary of State, Antony Blinken said: "This new law gives the U.S. government new tools to prevent goods made with forced labor in Xinjiang from entering U.S. markets and to further promote accountability for persons and entities responsible for these abuses."
On Dec. 21, 2021 China retaliated by imposing sanctions on four members of the U.S. government's Commission on International Religious Freedom in response to US sanctions against China pertaining to human rights violations in Xinjiang. On Dec. 30, 2021 China also sanctioned five US individuals including former US commerce secretary Wilbur Ross, US-China Economic and Security Review Commission president Carolyn Bartholomew, and Jonathan Stivers, former Staff Director of Congressional-Executive Commission on China. The Chinese sanctions imposed on Dec. 30, 2021 were a retaliatory measure in response to US imposition of sanctions on Chinese officials in Hong Kong on Dec. 20, 2021 — including five deputy directors of the liaison office of the Central People's government in Hong Kong.
Sanctions against these US individuals mean that they are not permitted to enter mainland China, Hong Kong, Macau and that any of their assets in China would be frozen. These individuals will also not be allowed to trade with Chinese citizens and institutions.

Deterioration of China's links with US allies
While China's ties not just with the US but a number of other countries such as UK, Canada, Australia have been witnessing a downturn ever since the outbreak of the Covid-19 pandemic, and a number of developments in 2020 – especially the imposition of the National Security law by China in Hong Kong in June 2020, and the subsequent crackdown on dissent in Hong Kong, as well as the increasing scepticism vis-a-vis Chinese technologies. Recently, Canada, UK and Australia joined the US in announcing a diplomatic boycott of the Beijing Olympics. It is not just economic ties between China and the above countries which are likely to be impacted, but even links in areas like tourism and education (students from China account for a significant percentage of the international student community in UK and Australia).
How will countries balance ties between China and US?
One of the important points, is how countries sharing close economic ties with both US and China will strike a balance. While countries like UK, European Union (EU) and Australia have clearly tilted towards the US, as has been discussed earlier, if one were to examine the case of the Middle East, where UAE has sent out a clear message, that it would not be compelled into making choices. A strong example of the same is UAE's decision to cancel the $23 billion agreement for the purchase of F-35 jets from the US. This deal had been signed in 2020, but US has been warning UAE about the use of Chinese 5G technology, and also put forward its objections to the construction of a facility within the Khalifa Port Project which it alleged was a military installation by China (this site was later put on hold). While UAE and US maintain that their ties are strong, the former has stated that it would not like to be part of any cold war between Washington and Beijing. Saudi Arabia's ties with US too could be impacted after US intelligence is supposed to have found evidence of China assisting Saudi Arabia with the development of ballistic missiles.
Businesses and the US-China cold war
It is not just various countries but even businesses which may be pushed to choose between the US and China. Tadashi Yanai the CEO of Fast Retailing, the parent company of famous Japanese casual designer Uniqlo, in a media interview said that he would not like to be sucked into the China-US rivalry. Interestingly he also pointed to the fact that in spite of the rhetoric with regard to deterioration of US-China economic ties, linkages between both countries remain quite robust. Said Yanai: "The U.S. and China may appear to be at odds, but they actually are not. American financial capital is flowing into Chinese investments."
It would be pertinent to point out that in January 2021, the US customs agency stopped a shipment of Fast Retailing Co.'s Uniqlo shirts for violating a withhold release order (WRO) related to Xinjiang. According to this order, all cotton products produced by the XPCC (Xinjiang Production and Construction Corps) need to be detained at US ports. Importers of these shipments are however given a chance to show that these products were not produced by forced labour.
Apart from the bilateral relationship between the US and China in 2022, it would also be interesting to see the decisions which countries sharing close ties with both Washington and Beijing make. Big business houses cannot afford to get drawn into the Washington-Beijing cold war because both are important markets, but in certain situations they may be left with limited options.
The views and opinions expressed in this article are those of the author.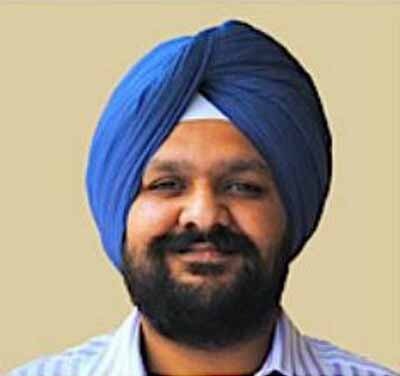 New Delhi based Policy Analyst associated with OP Jindal Global University, Sonipat, India. One of his areas of interest is the India-Pakistan-China triangle.