On Monday Jan. 31, 2022 Qatar's emir, Sheikh Tamim bin Hamad Al Thani became the first Gulf Arab leader to visit the Biden White House. US President Joe Biden during his meeting with the Emir stated that Qatar would be declared a US major non-NATO (North Atlantic Treaty Organisation) ally (MNNA). Qatar is the 18th country to receive this designation, and the third country in the Gulf region after Kuwait and Bahrain — to be named a US major non-NATO ally. While writing to the US speaker of the house, Nancy Pelosi, the US President said: "I am making this designation in recognition of Qatar's many years of contributions to U.S.-led efforts in the U.S. Central Command area of responsibility and in recognition of our own national interest in deepening bilateral defense and security cooperation with the State of Qatar."
The MNNA status could benefit Qatar in terms of security cooperation and defense trade. Qatar already has a strong security relationship and hosts a U.S. military air base at Al-Udeid. The major non-NATO ally status will also help Qatar in gaining approval for MQ-9 reaper drones. 
In 2017, Saudi Arabia, the United Arab Emirates, Egypt and Bahrain had snapped diplomatic and economic ties with Doha, citing its close ties with Islamist groups (such as Muslim brotherhood) and Iran. While then US President Donald Trump had supported the decision of the four Arab countries, in 2020 Qatar played an important role in talks between the Taliban and the Trump administration (these talks paved the way for US exit from Afghanistan in August 2021. After the US exit from Afghanistan, in August 2021, the Gulf country had helped in evacuation of US nationals, and citizens of other nationalities from Afghanistan, many of whom were flown to the Al Udeid base. The Biden administration has repeatedly lauded Qatar for its role in the evacuation. A statement issued by the US White House in August 2021 stated: "The President expressed appreciation for Qatar's generous support for the ongoing evacuation from Afghanistan of U.S. citizens, diplomatic staff from the US and several partner nations, and vulnerable Afghan nationals."
It would be pertinent to point out that Qatar recently reached an agreement with Taliban for resumption of evacuation flights and began the same on Jan. 27, 2022.
Qatar's role in Middle East
Apart from its role in Afghanistan, Qatar had also played an important role in reducing tensions between Israel and Palestine in May 2021 and this too had been acknowledged by the US.
Significantly, while Qatar had drawn flak for its close ties with Iran, it has been engaging with Iran. Days before the visit of the Qatari Emir to the US, his foreign minister, Mohammad bin Abdulrahman Al Thani had visited Iran on Jan. 27, 2022. Though a read out of the official meeting did not make any mention of the Joint Comprehensive Plan of Action (JCPOA)/Iran nuclear deal 2015, the timing of the Qatari Foreign Minister's visit clearly indicated that discussions with regard to revival of the JCPOA were high on the agenda. Qatar has also said that it is willing to play a role in reducing tensions between US and Iran. 
A US Department of Defense statement issued after the meeting between Emir of Qatar and US Secretary of Defense Lloyd Austin thanked Qatar for its support in Afghanistan. The statement also added that both leaders discussed important regional issues, the need for cooperation on Afghanistan, reducing tensions in the Middle East, and the security challenges posed by Iran.
Qatar's global relevance
Qatar's relevance is not restricted just to the Middle East. Being the world's biggest exporter of Liquefied Natural Gas (LNG) it will have an important role to play in case of Russia invading Ukraine and disrupting supplies to Europe (Russia accounts for one/third of western Europe's energy requirements). During the meeting between Biden and Emir of Qatar the role of Qatar in providing contingency support was also discussed.
In conclusion, a few points need to be borne in mind. First, while former US President Donald Trump's Middle East policy was influenced to a large extent by Saudi Arabia and Israel, the Biden administration has realized the importance of Qatar (Biden's predecessor on the other hand had supported the blockade of Qatar, though towards the end of his tenure an agreement was reached by which Saudi Arabia, the United Arab Emirates, Egypt and Bahrain removed the diplomatic, trade and travel embargos). Second, Qatar has adapted not just to the dramatic geopolitical changes in the Middle East, but to the evolving global order in a very pragmatic manner. Qatar's leverage vis-à-vis the Taliban, its cordial relations with Iran and its potential role as an LNG supplier to western Europe mean that it is likely to be a key strategic player not just in the Middle East but globally. 
The views and opinions expressed in this article are those of the author.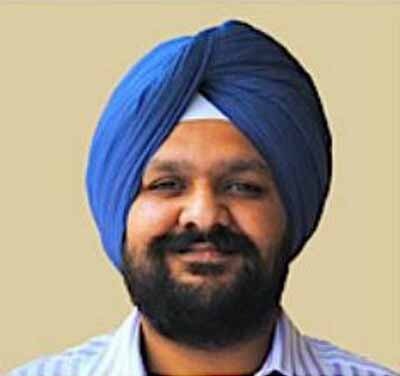 Tridivesh Singh Maini is a New Delhi based analyst interested in Punjab-Punjab linkages as well as Partition Studies. Maini co-authored 'Humanity Amidst Insanity: Hope During and After the Indo-Pak Partition' (New Delhi: UBSPD, 2008) with Tahir Malik and Ali Farooq Malik. He can be reached at [email protected]