On Nov. 13, an explosion was heard at the busy Istiklal Avenue in Taksim, Istanbul. Internet disruptions across Turkiye with restrictions on multiple social media platforms in Istanbul were also reported thereafter. The explosion that was later alleged as suicide bombing killed 6 people and injured 81 others. Media reports indicated that the information on suicide bombing was fictitious. A CCTV footage revealed that it was a woman who planted an IED with timer and left the scene. Soon after, a member of the Victory Party alleged that a lawyer named Jiyan Tosun was behind the attack. Tosun was purported to have links with the Kurdistan Workers Party (PKK). PKK is banned and listed as a terrorist organization in Turkey since 1994.  
Immediately after the explosion, a search by anti-terrorism (TEM) forces was conducted at Tosun's dwelling. An unloaded pistol and the clothes she wore during the incident were recovered. The forces also arrested Ahlam Albashir, a woman of Syrian origin and alleged to share affiliations with People's Defense Unit (YPG). YPG is a Kurdish militia in Syria and has allegiance to PKK. Forty-seven other suspects were detained by the Turkish police. Both President Erdogan and Vice President Oktay condemned the incident and called out for stringent punishments for the perpetrators. PKK on its part has denied the group's involvement. No organization has taken responsibility for this attack yet.
However, even though PKK or YPG have not taken responsibility, the Istanbul mishap has left the group in a Catch-22 situation. This would end up intensifying the pre-existing conflict between the Kurdish groups and Turkiye at the dismay of the PKK and would in turn set the stage for Erdogan's populist tropes catered towards the 2023 Turkish Presidential elections. In response, the PKK would either strengthen itself via networks across Turkiye, Iraq and Syria or become a victim of Erdogan's national security populism. 
Erdogan's pre-existing offensive against the Kurds
Based on the data representation by the Crisis Group, the persisting war against the Kurds since 2015 has killed approximately 4,044 PKK individuals and overall, 6,264 people. Within Turkey itself, major confrontations and casualties have been reported from towns like Tunceli, Mardin, Sirnak, Hakkari, Van, and Ankara amongst others. From Istanbul, 51 casualties were reported till June 2022. 
Before the fresh round of offensive against the Kurds in Syria was announced by President Erdogan on June 1, 2022, a transactional gambit took place with the Scandinavian nations in the backdrop of the Russia-Ukraine conflict. Both Sweden and Finland are being coerced into severing ties with the PKK in exchange for Turkiye's consent to their NATO membership. Additionally, Turkiye under Erdogan had also objected to Washington's cooperation with the Kurds in Syria and Iraq against the Islamic State (IS) previously. This transaction has exacerbated tensions between the US and Turkiye which are unlikely to become explicit. On the other hand, in an interview given to PBS Newshour in 2017, Erdogan had explicitly stated that he is against the proposed referendum of an independent Kurdish state in Iraq and would defend the territorial integrity of the country. 
While many have voiced their opinion about Turkiye deteriorating democracy based on rule of fear rather than rule of law, these actions backed by the energy crisis in Europe has exclusively provided a beneficial platform to him. Severe human rights violations are being reported from Turkiye's eastern and southeastern regions where Kurds reside in large numbers of around 9 to 10 million. Although Erdogan has on many occasions suggested that his fight is against the terrorist networks led by YPG or PKK, Kurds have become its collateral damage. 
Alienating the international community from the Kurdish cause together with the ongoing battle against YPG/PKK has become the heartland of the way Erdogan has proliferated his populism reliant on national security credentials. Towards this end, particularly since 2013, President Erdogan has spoken vehemently against the ethnic divisions and declared, "we are a government that has trampled on every kind of nationalism." 
These statements are majorly targeted towards the Kurds who historically have been questioning the amalgamation of their identity with either the Turkish, Iraqi, Syrian or Iranian nationalism. The promise of statehood given to the Kurds during the Treaty of Sevres in 1920, remains yet to be fulfilled. They either have a semi-autonomous state within a state like in Iraq or are searching for a collective identity mired by a state-sponsored aggression against them. In this way, Erdogan has significantly differed from the Turkish past. 
Mustafa Kemal Ataturk from the cherished Ottoman Empire as well as in the aftermath of it only rejected the conception of a Kurdish state as the Treat of Sevres signed in 1920 suggested. Erdogan on his part is not only waging a war against the Kurds but also utilizing it to pursue Turkish civilizational-ism as part of the othering process. The 2018 failed coup de tat only helped in its conceptualization. 
Kurds on the other hand have also waged multiple persistent insurgencies and cross-border offensives starting from 1984 onwards with ceasefires unable to resolve the tensions. PKK has received support from Russia, China, Iran, and multiple other states towards it. To control and weaken them, Turkey was alleged to have supported the Islamic State of Iraq and Levant (ISIL) in Kobane, Syria as latest as June 2015. In 2021, Erdogan moved to ban the People's Democratic Party (HDP) over militant ties. It is in this context that the recent Istanbul incidents needs to be understood. 
Post-Istanbul Bombing Incident — What lies ahead in 2023?
Considering the pattern of Erdogan's conflict with the Kurds, it is more likely that despite the public denial of PKK of any involvement with the bombing incident in Istanbul on Nov. 13., Erdogan may seem persistent in his statements blaming the Kurds for the attack. While much of the accusations are currently levelled to punishing the anonymous assailant, vagueness in responsibility for the attack could act as a thrust for Erdogan's populism in the Presidential elections scheduled for June 18, 2023. The parliamentary elections are also scheduled to be held in the same year. 
Embodying political Islam and sultanic despotism, Erdogan might pursue strong censorship of those not only against him or his party but also against the conception he carries for the future of Turkey. Moreover, the recent bombing incident has provided Erdogan with enough thrust to infuse his malleable approach to ideological considerations wherein Islam will reign higher than his foremost secularist credentials at least in the post-2023 phase with national security. 
With a faltering GDP growth from $12,600 to $7,500 between 2013 and 2022, and close to 83% inflation, national security is the only saving grace for Erdogan's populism in the way ahead. This can be witnessed in Erdogan's proclamation of a new offensive against the Kurds in Syria and Iraq on Nov. 14, 2022. Within Turkiye, further arrests of Kurd affiliated organizations are likely to occur in the upcoming days and may vigorously increase days before the elections in 2023. 
However, the Kurds are unlikely to pose a bigger threat than what Erdogan might suggest in his upcoming statements due to their vulnerable situation both as organizations and on the international platforms. Therefore, the Nov. 13 event is expected to open a Pandora's box wherein national security may supersede the rights and aspirations of the Kurdish people beyond Turkiye. A hands-off approach towards the Kurdish issue by the international community may encourage Erdogan to indulge in additional human rights atrocities backed by populistic badges. 
[Photo by Astro medya Org. Ltd. ŞTİ., CC BY 2.0, via Wikimedia Commons]
The views and opinions expressed in this article are those of the author.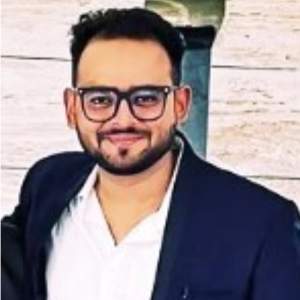 Prashant Rastogi is a PhD Candidate at the Jindal School of International Affairs (JSIA), O.P. Jindal Global University and a Senior Risk Analyst with WoRisGo. His research areas focus on digital communication and diplomacy by armed non-state actors, foreign policy of fragile states and populism.