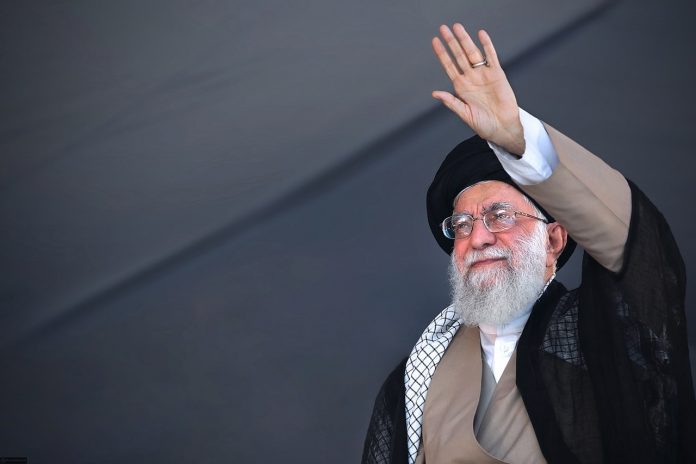 The recent developments in the Persian Gulf over the past few days are likely to have strong ramifications well beyond the region both in economic and geopolitical terms. 
Apprehensions grew after Iranian missile strikes on Al Asad and Erbil military bases on Jan. 7, 2020. These Iraqi bases house American soldiers. The strikes were in retaliation for the killing of top Iranian Commander General Qassem Soleimani in an American military strike on January 3, 2020 . Iranian Foreign Minister Javad Zarif stated that Iran was against escalation of conflict, but it would act in self defense and dubbed Iran's actions on January 7 as "legitimate self defense".
While initially responding to the attack, US President Donald Trump tweeted: "All is well! Missiles launched from Iran at two military bases located in Iraq. Assessment of casualties & damages taking place now. So far, so good! We have the most powerful and well equipped military anywhere in the world, by far!…."
In a speech, the US President stated, "Iran appears to be standing down, which is a good thing for all parties concerned and a very good thing for the world". 
Trump's speech indicates that the chances of escalation of tensions may have reduced. The prices of US crude fell below 60 USD a barrel from highs of over 65 USD a barrel after the speech. Given Trump's simplistic approach and arbitrary nature of decision making, it is tough to rule out any scenario. 
Impact of the tensions on South Asia 
Due to geographical proximity, and close historical, cultural and economic ties, South Asia will be impacted significantly by the events in the Middle East. Iran's immediate neighbors in South Asia (with which Tehran shares borders) – Afghanistan and Pakistan – are going to be impacted geopolitically, while India, not an immediate neighbor, is likely to bear the brunt of the instability in the Middle East in a number of ways. 
Reactions from India and Afghanistan
So far if one were to look at the conflict, and the reaction of all the above countries, they have called for restraint. All three countries have avoided taking sides and spoken in favor of reduction of tensions. 
Afghanistan while reacting to the situation in the Middle East urged both Tehran and Washington to show restraint. According to the presidential statement: "We call on the Islamic Republic of Iran, our big neighbor, with whom we have extensive common language, religious, historic and cultural [values], and we call on the U.S., who is Afghanistan's strategic and fundamental partner, to prevent conflict escalations, and we hope that both sides solve their differences through negotiations".
India is not an immediate neighbor of Iran, but given its geographical proximity and close economic ties with the Middle East, India's concerns with regard to potential conflict in the region are multi-pronged. First, while India will not face an oil shortage, even in case of a full blown conflict between Iran and the US, as it can look to a number of countries for fulfilling its oil needs. A rise in oil prices will impact India's fiscal deficit (the country is already in the midst of an economic slowdown). Second, even if a de-escalation were to take place, work on the Chabahar Port (which India has invested in and is India's gateway to Afghanistan and Central Asia) could slow down. Finally, New Delhi would be closely observing the likely impact on the Indian Diaspora in the Middle East. The Indian Diaspora in the Middle East forms an important component of India's ties with the Gulf Cooperation Council (GCC) countries, and contributes a large chunk of the remittances (their contribution is estimated at 40 Billion USD). Indian stock market fell dramatically on Jan. 6, 2020, while the Indian Rupee fell vis-à-vis the US Dollar. On Nov. 8, 2020 while the stock market did close in the red, it managed to recover from the days lows after the US ruled out the possibility of any retaliation to Iran's actions of Jan. 7, 2020.
India has been speaking to the US and a number of countries regarding the situation in the Middle East, and has expressed its concerns to Washington regarding the current tensions. 
Pakistan-Iran-US triangle 
In recent months, Iran has also been getting close to Pakistan. This has been driven by a number of factors; New Delhi's cautious approach vis-à-vis ties with Iran due to US sanctions, and Imran Khan's attempts to strengthen Pakistan's ties with Iran.
Tehran-Islamabad bonhomie is clearly reiterated by a number of points. Tehran has spoken about connecting the Chabahar Port with the Gwadar Port (one of the key highlights of the China Pakistan Economic Corridor – CPEC). Imran Khan has also tried to play a role in reducing tensions between Iran and Saudi Arabia (in an interview,  he stated that he was asked by Donald Trump to intervene and defuse tensions between Riyadh and Tehran). Khan's role was hailed by Iranian President Hassan Rouhani, during the Pakistan PM's visit to Iran in October 2019. Pakistan's army Chief Qamar Javed Bajwa too has been proactive in reaching out to Iran. He visited Iran in November 2019, and met with civilian and military leadership to strengthen defense ties between both countries.
So far, Islamabad has been cautious in its reactions to the escalation of tensions. The US has reached out to Pakistan. The US Secretary of State Mike Pompeo called Pakistan Army Chief Qamar Javed Bajwa on Jan. 3, 2020 to inform him about Qassem Soleimani's killing. Pakistan in a public statement urged US to exercise restraint and act according to the UN charter. In an interaction with the media, Director General Inter-Services Public Relations (ISPR) General Asif Ghafoor, the spokesperson of the Pakistan armed forces, while stating the position of the Pakistan PM  and Army Chief, said that Islamabad will not take any sides or allow its soil to be used against any country, but would play its role in reducing tensions. 
Interestingly, US President Donald Trump has authorized the resumption of a military training programme known as IMET (International Military and Education Training Program) for Pakistani security personnel at US institutions (this had been suspended in August 2018). While the decision to resume the program was taken in December 2019, the announcement was made on Jan. 4, 2020 (hours after the conversation between Pompeo and Bajwa) by Principal Deputy Assistant Secretary for South and Central Asian affairs Alice Wells through a tweet. So far, the US has not resumed military assistance, but it cannot be ruled out. 
While Islamabad can make statements against Washington DC, it cannot afford to go against the US, Saudi Arabia and the United Arab Emirates (UAE). It would be pertinent to point out that Imran Khan pulled out of an International Summit (for leaders of Islamic nations) at Kuala Lumpur, hosted by Malaysian Prime Minister Mahathir Mohamad, due to pressure from Saudi Arabia and the UAE. The Pakistani Foreign minister, Shah Mehmood Qureshi stated that Pakistan backed out of the Summit because it could divide the Muslim world. Some Pakistani analysts also believe that Islamabad will not remain neutral.
Can New Delhi play a proactive role in reducing tensions between Tehran and US?
If one were to look at the overall impact of the latest developments on India as has been discussed earlier, there are a number of issues New Delhi has to deal with. First, it will certainly need to brace itself for the economic challenges likely to arise out of the uncertainty in the Middle East. Second, apart from the economic slowdown, India has its share of domestic challenges — specifically increasing religious and ideological polarization. Third, any sort of rise in tensions could also impact the safety of the Indian Diaspora in the Middle East. Apart from the above challenges, India will also need to strike a fine balance between its ties with Washington and Tehran (many strategic analysts argue that New Delhi will tilt towards Washington in spite of Tehran's strategic relevance). In recent times, India's ties with Saudi Arabia and UAE have also witnessed an upswing, and walking a tightrope may not be a simple task. Amidst the challenges there is an opportunity for India to intervene and reduce tensions between the US and Iran (it has the advantage of close ties with both). On Jan. 8, 2020 the Iranian envoy in India, Ali Chegeni stated that Tehran would welcome any initiative towards "We are not for war, we are looking for peace and prosperity. We welcome any Indian initiative or any project that can help peace and prosperity in this world". In the past, India has refrained from doing so, but given the likely ramifications of any further tensions it cannot afford to just be a bystander. 
Will the US try to mend fences with Pakistan?
Pakistan's task is also cut out. It will be no mean task to adopt an independent posture given pressures from the US, Saudi Arabia and the UAE. At the same time, Islamabad which has been facing international isolation could get something substantial from Washington and Riyadh instead of remaining neutral or tilting towards US-Saudi Camp, while giving the impression that it is neutral. The resumption of IMET programs for Pakistani army officers is an indicator that the US is willing to recalibrate its policy vis-à-vis Pakistan in order to draw support in the Middle East. The GCC countries like Saudi Arabia and UAE too would like to draw Islamabad's support, and may dangle a carrot in the form of financial assistance to help Pakistan's economy. While every country has its own priorities and interests, New Delhi will closely observe the trajectory of Washington-Islamabad ties.
Geopolitics in South Asia itself has witnessed remarkable changes in recent years, and to view reactions from a traditional lens may be too simplistic. It remains to be seen whether Washington's approach towards the role of India and Pakistan in the Middle East takes into account the complexities of South Asia's geopolitical landscape – which has evolved enormously in the past two decades. 
One thing is for sure, the foreign policy mandarins of Washington, Islamabad and New Delhi have their work cut out with regard to dealing with the Iran issue. The tensions within South Asia will not make things  any easier.
The views and opinions expressed in this article are those of the author and do not necessarily reflect the official policy or position of The Geopolitics.