The United Arab Emirates (UAE) has managed to emerge as an important economic hub in recent years due to its visionary and determined leadership and a number of advantages it possesses; especially its geographical location and world class infrastructure. In the aftermath of COVID-19, it is also emerging as an attractive destination for migration for High Networth Individuals (HNI's) as well as white collared professionals from different parts of the world – especially South Asia. United Arab Emirates (UAE) in recent years has been making an effort to emerge as an important cricketing centre. This fits in well with UAE's thrust to push its 'Soft Power'. In May 2017, the UAE government set up a Soft Power council which has devised a strategy for promoting its culture and traditions globally. The UAE was ranked number one in the Middle East and North Africa (MENA) region and 10th globally for Influence in the Global Soft Power Index 2022.
Till the late 1990s, Sharjah Cricket Ground (UAE) was witness to a number of exciting cricketing clashes between India and Pakistan, but India was banned from playing in Sharjah, after allegations of match fixing  — involving a number of Indian players as well as the former South Asian captain late Hansie Cronje — surfaced in 2000). Significantly, Pakistan however has been playing its home series in the UAE —  Dubai, Abu Dhabi and Sharjah —  since 2009 (after the attack on the Sri Lankan team bus). 
UAE has also hosted the Pakistan Super League (PSL),  part of the Indian Premier League (IPL) 2021 in the aftermath of COVID-19, and the T20 Cricket World Cup was also played last year in October-November 2021. One of the highlights of the 2021 World Cup was the India-Pakistan clash. Not only was this an interesting clash, but it was played in a relaxed atmosphere bereft of the hostility normally evident during India-Pakistan cricketing encounters. Pakistan defeated India, and this was the first time it did so in a World Cup encounter, Indian Captain Virat Kohli congratulated Pakistan skipper Babar Azam and wicket keeper Mohammad Rizwan after Pakistan's win. Famous Indian cricket commentator, Harsha Bhogle while commenting on the sportsmanship exhibited by players of both India and Pakistan said: "Really loved the scenes at the end between Virat and Rizwan and Babar and thereafter between some of the younger Pakistan players and Dhoni. Beyond the hype and posturing, this is the true story of sport."
Earlier this year, Babar Azam came out in support of Virat Kohli when he was going through a lean patch. Azam tweeted: "This too shall pass. Stay strong Virat Kohli." He also put up a picture with Virat Kohli during the 2021 encounter. Kohli responded by thanking Babar Azam and wishing him well.
Shifting of Asia Cup
Recently, it has also been decided to shift the Asia Cup from Sri Lanka to UAE due to the economic crisis in the Island. Sri Lanka will still remain hosts of the 9 nation tournament to be played between August 27-September 11, 2022. 
The decision to shift the Asia cup to UAE, underscores the logistical and geographical advantages,  which has enabled the UAE to emerge as an important cricketing centre especially for South Asian nations. India and Pakistan are also likely to face off against each other on August 28, 2022 and this promises to be an interesting encounter, sans hostility, if one were to go by last year's encounter as well as the recent exchanges on twitter between Babar Azam and Virat Kohli. If the match is played in a cordial atmosphere there could be a demand for reviving bilateral cricketing ties with UAE as the venue. In November 2021, the Dubai Cricket Council chief had said: "The best thing would be to get India-Pakistan matches here. When Sharjah used to host India and Pakistan all those years ago, it was like a war. But it was a good war, it was a sporting war and it was fantastic."
More exciting, clashes will not just benefit UAE's tourism since a number of individuals from India and Pakistan would want to witness such encounters, but also give a boost to the game of cricket (UAE in recent years has been trying to promote the game of cricket in various ways amongst the locals including using the services of former cricketers from South Asia). UAE was one of the few countries to do well in attracting tourists last year, with a large number being from South Asia. Apart from the Dubai Expo 2020, it was the IPL and T20 World Cup which contributed towards the same. 
UAE with its excellent cricketing infrastructure, increasing focus on promotion of cricket along with its large South Asian expat population has the potential of emerging as an important cricketing centre. This will benefit the country in numerous ways including burnishing its Soft Power. It will also further strengthen the already strong bonds between South Asia and UAE. 
[Photo by Paule Knete, via Pixabay]
The views and opinions expressed in this article are those of the author.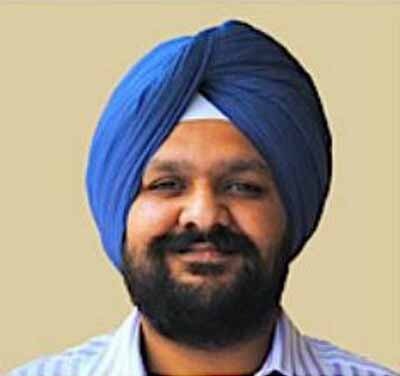 Tridivesh Singh Maini is a New Delhi based analyst interested in Punjab-Punjab linkages as well as Partition Studies. Maini co-authored 'Humanity Amidst Insanity: Hope During and After the Indo-Pak Partition' (New Delhi: UBSPD, 2008) with Tahir Malik and Ali Farooq Malik. He can be reached at [email protected].