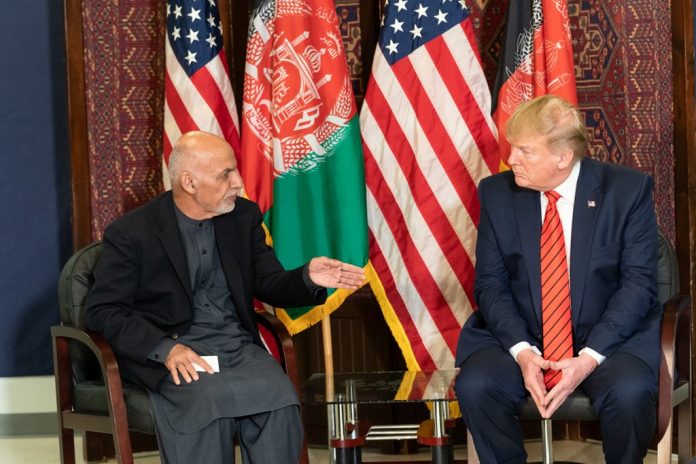 In this second piece of the seven-part study on Afghanistan, Adnan Qaiser, with a distinguished career in the armed forces and international diplomacy, examines Taliban's changed outlook in the interregnum, since the militia was ousted from power in 2001. The author also investigates Washington's frustration at the spanner in the works by the aggrieved party. [Read part 1]
While the Chinese believe in Confucius's dictum about "every solution unleashing new problems;" the Americans trust in devising a "unique solution to every problem," as noted by Henry Kissinger in his book Diplomacy. The solution that the United States see in ending the Afghan war will most likely usher in another period of internal turmoil and regional instability.
The four-page U.S.-Taliban peace-deal  – signed in February 2020 – carries four main commitments from either side: In the first phase as (1) Taliban give assurance and develop a mechanism to deny Afghan soil to be used by any terror-group, (2) United States will begin withdrawing its forces in stages, culminating in a fourteen month period. (3) The release of prisoners – 5,000 by the Afghan government and 1,000 by the Taliban – will usher (4) an "intra-Afghan dialogue" which will lead to (5) eventual ceasefire and end of hostilities. A tall order, indeed!
Despite its approval by the United Nations, the peace-deal's criticism gained momentum when information about some "secret annexure" surfaced. Upon a closer look the secret annexure intelligently attached to the deal by the U.S. signatory, Mr. Zalmay Khalilzad intended to safeguard Washington's interests. However, upholding the principles of transparency and fair-play, the New York Times in its hard-hitting editorial on March 10, 2020 blamed the Trump administration for hiding secret understandings and commitments made to the Taliban. Times another report disclosed U.S. sharing its forces' deployment locations across Afghanistan with the Taliban. The purpose was to ensure the safety of troops from suicide attacks, with a guarantee in return of not carrying-out drone-attacks.
Pragmatic and Politically Evolved Taliban 
A realistically practical – and politically evolved – Taliban, have begun to understand the necessity of American goodwill and its largesse for Afghanistan's stability and economic wellbeing. Thus, despite their insistence upon complete withdrawal of foreign forces from Afghanistan, the Taliban have left enough caveats in their public pronouncements to allow some U.S. troops stationed in Afghanistan, though with the condition of their non-interference in the internal issues of the country.
The docility of a pragmatic Taliban leadership – which may not necessarily reflect in the hardened stance of its junior cadres fighting on ground – demonstrates a renewed understanding about Afghanistan's new environment and urban population's aspirations. Thus, while Taliban may not forgive the former warlords from the Northern Alliance, their attitude would be much milder toward ordinary Afghans. 
Taliban's softer stance comes from another reckoning about its Achilles heel to win at the ballot. Despite bringing some civil order and peace during their earlier rule (1996-2001), the madrassa (Islamic seminaries) educated fighters, carrying rigid outlook and medieval mindset could not develop a political system, social service infrastructure, governance and administrative model, or reconstruction of the country for their grassroots politics and popularity. The Islamic Emirate further remained an outcast in the international arena owing to its inflexible stance on the treatment of women, girls' education, respect for human rights, accommodation for political opponents, and reverence for world heritage. Thus, the militia could not emulate the policies and practices of other Islamist groups like Hamas in Palestine, Hezbollah in Lebanon, Muslim Brotherhood in Egypt, or Jamaat-e-Islamis in Pakistan, Bangladesh and Indonesia. 
Therefore, while the militia would try to rule through Loya Jirga's approval, the goodwill of Afghan people would also grant the Taliban necessary legitimacy to govern in any future political arrangement, which they vow to make "inclusive." The two communications from the Taliban side – first through their (Valentine Day's) open-letter to the American people on Feb. 14, 2018 followed by Taliban's deputy emir, Sirajuddin Haqqani's opinion-piece in the New York Times on 20 February 2020, just days before the deal – had been a carefully orchestrated media outreach to allay international fears about their (medieval) mindset and put to rest apprehensions about their future style of governance.
However, Taliban's insistence on an Islamic government not only runs contrary to the present-day democratic norms, but also worryingly reminds the world about the continuation of people's repression under Middle East's style autocratic regimes, despotic monarchies, and tyrant theocratic Vilayet-e-Faqihs. 
Taliban's Fraternity with Radical Groups
Notwithstanding Taliban's sharia-based Islamist practices during their earlier reign, the militia needs to be viewed as a nationalist group and not a global terror outfit. Thus, any apprehensions of Taliban supporting or reviving any religious terrorist organization remain unsubstantiated and farfetched. 
Intriguingly, the Taliban did not name either al-Qaeda or Daesh (the Islamic State-Khorasan or IS-K) in the peace-deal. However, as wisdom comes through suffering, there is no chance of Taliban supporting another terror-group on Afghan soil. While al-Qaeda has been largely decimated in Afghanistan – though not necessarily elsewhere in the world – it must be kept in mind that the Taliban protected al-Qaeda under the age-old tradition of Pashtunwali (protection of a guest even at the peril of one's own life). Thus, it can be argued that despite sharing fundamental Islamic ideology, Taliban and al-Qaeda had never been blood-brothers but friends of convenience or hostage to Pashtun traditions. 
Not being a Taliban apologist, I have maintained all along in my previous analyses on Afghanistan that were the Taliban given any political accommodation in Afghanistan, IS-K, could never have established its tentacles on Afghan soil. Daesh, which has significantly alarmed the regional powers, had also unnerved the Taliban, whose fighters began to break ranks to join the new terror-group, promising more power and money. Mullah Akhtar Mansour, Mullah Omar's successor as Taliban's emir had to warn Abu Bakr al-Baghdadi through a letter in June 2015 to stay out of Afghanistan. With Taliban's reach and influence in the rural areas, Daesh has little scope to expand further.
However, there is no assurance of the Afghan Taliban breaking bond with the Pakistani Taliban, the notorious Tehrik-e-Taliban Pakistan (TTP). As Pakistan's military operation 'Zarb-e-Azb' in North Waziristan had uprooted and pushed the TTP, along with al-Qaeda, and Central Asian militant groups into Afghanistan in 2014, the Taliban madrassa-fraternity, ideological mutualism and shared Sharia objectives may not allow the Afghan Taliban to desert their brethren in distress. 
Peace-deal's Losers and Spoilers
While the critics of the peace-deal remain a dime a dozen, those who have been aggrieved by the agreement are already out, daggers drawn; Mr. Ghani-led Afghan government being one of them.
Thus, expectedly the peace-deal began to unravel the very next day when President Ashraf Ghani spoiled the show by first declining, and then delaying the release of Taliban prisoners. Despite blackmailing the Americans to allow him to take oath as a second-time president, Mr. Ghani revealed his true intent to fail the peace-agreement, as granting any role to the Taliban in the present political order greatly undermines the "elite capture" of the Afghan society and its resources. Unsurprisingly, rejecting any conditional release of prisoners, the Taliban stayed stuck to the peace-deal commitment as a prerequisite for any intra-Afghan dialogue. 
However, despite intensifying their attacks, the reason Taliban did not already junk the peace-treaty is because the Afghan endgame is visible to all and sundry. With the withdrawal of foreign forces, or their pulling-back from the intra-Afghan affray, Mr. Ghani's government carries no chance of survival – a 352,000 strong Afghan National Army and Security Force, notwithstanding. 
Genuine Afghan political leadership has already deserted Mr. Ghani, as evidenced from their not taking part in the president's oath-taking ceremony on March 9, 2020. Marooning a technocrat Ghani, having no political backing except his Pashtun lineage, the Afghan political leadership had already met the Taliban at the Russia Format in February 2019 and agreed upon a roadmap for peace-talks and power-sharing formula most probably under the auspices of Afghan Loya Jirga. 
Mr. Ghani and Mr. Abdullah Abdullah had disagreements already over the composition of the negotiating team with the Taliban for the intra-Afghan dialogue. With both presidents parting ways, it was evenly more difficult for the Taliban to approve, or talk, to Ghani's assigned body of negotiators, knowing their expired political shelf-life. Expectedly, Taliban took no time in rejecting the Ghani-nominated team.
Despite approval by the European Union (EU) and India, Mr. Ghani's presidential credentials have not been truly recognized by the international community. Even the Afghan Independent Electoral Complaints Commission, which had been investigating the election irregularities, was caught by surprise at the sudden announcement of Mr. Ghani's election victory.
Notwithstanding Taliban's loathing for the former Northern Alliance, owing to its atrocities committed during the Afghan civil war (1992-1996) – and later at Taliban's ouster in 2001 – the militia may recognize Mr. Abdullah's inclusive government for talks, duly isolating Mr. Ghani's regime. However, amid Washington's counsel to the disparate Afghan groups to shun their electoral politics and seek peace through a power-sharing formula, Mr. Ghani's regime does not play ball; any political accommodation does not suit the Afghan elites without their assured share in the (governance) pie. 
While a frustrated Ambassador Zalmay Khalilzad keeps demanding the prisoner-release "as soon as possible," U.S. secretary of state Mike Pompeo is already outraged at Afghan government throwing spanner in the intra-Afghan dialogue works. Meanwhile, hapless Afghans keep dying at the altar of their leaders' obdurate egos.  
Washington's Umbrage at Ghani
The peace-deal ran into snags the very next day as the American side wanted to keep both parties – Mr. Ghani and the Taliban – pleased. Though, the confusion at the prisoner-release made Washington's role controversial, it later transpired that the acrimony resulted from Mr. Ghani's own interpretation of the peace-agreement.
While Mr. Khalilzad had promised the release of 5,000 Taliban prisoners in the presence of U.S. secretary of state Mike Pompeo, no such agreement was apparently discussed during U.S. defence secretary Mark Esper's meeting with President Ghani in Kabul, the same day. The Taliban paid little attention to the fine-print in the document, which under the rubric of American commitments, bound the U.S. to "work with all sides" to effect the release of prisoners from both sides – and not to ensure it.
Upon seeking a clarification on the prisoner release by Margaret Brennan from U.S. Secretary of State Mike Pompeo in her program CBS's Face The Nation, the secretary responded: "It says that we will work with all relevant parties to build on confidence, to create confidence-building measures among all of the parties, the Afghan government, non-Taliban, and others in the Afghan. We want this to be an inclusive process." However, Mr. Pompeo, who had earlier lauded Pakistan for its crucial role in reaching an agreement, snubbed Mr. Ghani as an "attention seeker." To Mr. Ghani's demand from the Taliban to cut ties with neighbouring Pakistan, Mr. Pompeo slated the Afghan president in the same program by stating: "There will be lots of noise. Everyone is competing for attention and time in the media."
Mr. Ghani's obstinacy, naturally offended Mr. Pompeo again, when despite the Secretary of State's personal intervention on March 23, 2020 to break the impasse between the two (self-proclaimed) presidents – Ghani and Abdullah – to convince them on a power-sharing formula both remained smug and inflexible. In a harshly worded statement Mr. Pompeo "deeply regret[ted]" Ghani and Abdullah's arrogance "to agree on an inclusive government." Announcing an immediate reduction in financial assistance by $1 billion in 2020, Mr. Pompeo vowed to reduce another $1 billion in 2021 besides reviewing other programs and projects for additional cuts, as he believed the two concurrent presidents' "failure has harmed U.S.-Afghan relations and, sadly, dishonours those Afghans, Americans, and coalition partners who have sacrificed their lives and treasure."
However, the question is: would the losers and spoilers allow the peace-deal between the U.S. and Taliban work out or a battered and bruised Afghanistan ends up once again into an arena of Buzkashi (Afghanistan's national goat-grabbing game on horses)? Unless sanity prevails in Afghanistan the settling of old vendettas and grievances would be too ferocious and bloody.
Former U.S. ambassador William Milam, who essentially dealt with all Taliban related Afghan matters during his tenure in Islamabad in the later part of 1990s, notes in an opinion-piece: "I can envision it [the peace-deal] going off the rails and everybody, especially the Afghans themselves, being worse off than before." As Washington tries to fetch flawed peace after a flawed war through a flawed regime in Afghanistan, the events foretell a fractious future.
The views and opinions expressed in this article are those of the author.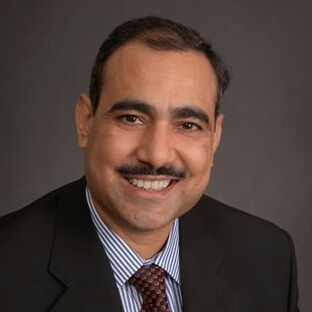 The authoris a political and defence analyst with a distinguished career in the armed forces, international diplomacy and geopolitical research. He can be reached at a.qaiser1@yahoo.com.