All eyes in recent days have been on India-Iran relations, especially in the aftermath of US warnings to India, to bring down oil imports from Iran to zero (else face sanctions), and the remarks from a Senior Iranian Diplomat posted in New Delhi, which gave the impression that all was not well between both the countries.
New Delhi's reactions to US warnings
New Delhi has on more than one occasion stated that it will not buckle under any sort of pressure from Washington DC as far as economic linkages (oil imports) as well as the Chabahar Project are concerned. While in May 2018, External Affairs Minister, Sushma Swaraj emphatically stated that India would only go by UN Sanctions and would continue to trade with Iran. Even in response, to the US State Department's warning, that India should cut oil imports from Iran to zero by November 4, as well as Nikki Haley's statements during her India visit, New Delhi sought to send out a message, that while it values its close strategic ties with Washington, the relationship with Tehran is equally crucial.
Iranian Deputy Foreign Minister Seyed Abbas Araghchi, during his visit to India, held delegation-level talks (on July 16, 2018) with Indian Foreign Secretary, Vijay Gokhale and MOS External Affairs, MJ Akbar to discuss feasible solutions and possible ways in which both the countries can deal with the sanctions. While addressing journalists, Aragchi said: "There are many routes by which Iran and India can cooperate in important fields for both sides especially energy and Chabahar. We know that there are pressures from outside but we count on the Indian government to make proper decisions in favor of the national interest of India." Interestingly, a day later the Indian side held talks with Senior US officials regarding India's economic ties with Iran.
Statements of Indian Officials and reduction of Oil Imports
While Senior Officials, including the Minister of State for External Affairs VK Singh told Lok Sabha, that India-Iran relationship was long-term and "India's bilateral relations with Iran stand on their own and are not influenced by India's relations with any third country."
Yet it would be important to point out, that for the month of June, oil imports from Iran have actually reduced (estimated at 592,000 barrels per day a drop of over 15 percent)
Statements of Iranian Diplomat in India
Remarks by a Senior Iranian Diplomat (Iran's charge d'affaires, Massoud Rezvanian Rahaghi) in New Delhi were especially important. The Diplomat said that if India reduced oil imports, Iran would reduce privileges it had provided India, and also blamed India for the delays in the Chabahar Port. Said Massoud Rezvanian Rahaghi: "…It's unfortunate that Indian investment promises for expansion of Chabahar port and its connectivity projects have not been accomplished so far, and it is expected that India take immediately necessary measures in this regard if its cooperation and engagement in Chabahar port is really of strategic nature,"
The Iranian embassy in New Delhi, however, was quick to issue a clarification, saying that Iran valued ties with India, and it understands the latter's constraints in the current geopolitical environment.
Iranian Army Chief's visit to Pakistan
What New Delhi should pay special attention to is the recent visit of Iranian Army Chief to Pakistan. Major General Mohammad Bagheri during a three-day visit to Pakistan, held separate meetings with President Mamnoon Hussain, Foreign Minister Abdullah Hussain Haroon and military officials including the head of the Pakistani Army, Qamar Javed Bajwa and Chief of Naval Staff Admiral Zafar Mahmood Abbasi. A joint statement issued by Bagheri and Bajwa stated: "The two countries reached a consensus on a comprehensive military framework for mutual cooperation in the field of security and counter-terrorism and the exchange of information."
Both sides sought to jointly confront the threat of Daesh. On July 12, 2018 intelligence officials from Iran, Pakistan, Russia, and China had met in Islamabad and agreed to work jointly for countering the Daesh threat in Afghanistan and to establish closer links in areas such as military education. Significantly, Pakistani officials thanked Iran for the support, the former had received from the latter on the Kashmir issue.
After souring of ties between Pakistan and Iran, Chief of Pakistan Army, Qamar Javed Bajwa (who has been handling key foreign policy issues) has been seeking to mend ties with Iran and visited Iran in November 2017. It is important to note that in May 2017, ties between both the countries had hit rock bottom after the killing of 10 Iranian border guards – the Iranian Army Chief warned that Iran would strike militant safe havens in Pakistan if no tangible action was taken. During the visit, a number of issues were discussed. According to Inter Services Public Relations, (ISPR, the media wing of the Pakistan armed forces) a wide range of issues were discussed, including "Afghan situation, growing threat of ISIS in the region and Pak-Iran border security".
It is not just the bilateral relationship between Iran-Pakistan, which has witnessed a shift, Beijing which has close ties with Iran (at the SCO Summit, China came out openly in support of Iran), would also want a cordial relationship between Tehran and Islamabad, especially in the context of the CPEC project.
Iran and Pakistan are sovereign countries, and New Delhi cannot dictate Tehran how to handle its ties with Pakistan given the fact that both are neighbors. New Delhi should seek to mend ties with Tehran given its importance for India's strategic goals in South Asia (especially access to Afghanistan through the Chabahar Port). Tehran's ties are likely to strengthen with China, Russia, and Pakistan. New Delhi needs to secure its economic and strategic interests by deftly managing relations with Washington while giving equal priority to ties with Tehran. In addition to this, India should keep a close watch on the Pakistan army's moves in the context of ties with Iran. Pakistan's ties with Iran are of course too complex, and only post the elections will the overall direction be clear.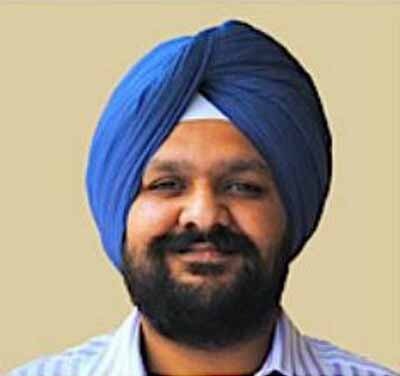 Tridivesh Singh Maini is a New Delhi based analyst interested in Punjab-Punjab linkages as well as Partition Studies. Maini co-authored 'Humanity Amidst Insanity: Hope During and After the Indo-Pak Partition' (New Delhi: UBSPD, 2008) with Tahir Malik and Ali Farooq Malik. He can be reached at [email protected].