Xi Jinping has been confirmed as General Secretary of the ruling Communist Party of China for a historic third term, after a week-long political meeting of the 20th Party Congress that is held every five years. This 20th Party Congress has also eliminated key rivals of Xi Jinping and strengthened his political power. At a press event held on Sunday, seven key Xi loyalists were revealed as members of China's most powerful political body, the politburo standing committee.
With the Xi's successful and overwhelming consolidation of power in Beijing, it is a matter of concern for India, in view of the strained relations and the border disputes between the two Asian giants during Xi's second term.
"Much of the future of Asia depends on how relations between India and China develop in the foreseeable future. For ties to return to a positive trajectory and remain sustainable, they must be based on the three mutuals: mutual sensitivity, mutual respect and mutual interest. "Their current status is, of course, well known to all of you. I can only reiterate that the state of the border will determine the state of the relationship" India's External Affairs Minister, Dr. S. Jaishankar said at the launch of Asia Society Policy Institute during August 2022.
The soldiers of India and China have fought with fists, rocks and wooden clubs along a disputed frontier high in the Himalayas — at Galwan Valley, a remote area in Ladakh region along the Sino-Indian border during June 2020. Since then, there have been 15 rounds of talks between the two militaries at the corps commander level. These talks have been partially successful in disengaging the forces, but there are still around 60,000 troops on each side of the border. India-China relations are in a state of limbo. There is no progress but no deterioration either, at least on the surface.
"For all the talk of Taiwan contingency, Ladakh is the most likely spot for a war between China and a Quad member" flagged an opinion piece published by 'The Diplomat' on Sept. 30 Quad is not a military alliance like NATO. Known as the 'Quadrilateral Security Dialogue', the Quad is an informal strategic forum comprising of four democratic nations, namely — United States of America (USA), India, Australia and Japan. One of the primary objectives of the Quad is to work for a free, open, prosperous and inclusive Indo-Pacific region. China sees Quad as a mechanism to contain its global rise.
The Chinese media has been critical of the Malabar naval exercises, calling it a risk to regional stability and terming it as the Asian version of NATO. The Malabar naval exercise began between India and the US in 1992 as a bilateral exercise. But later on, it became multilateral after Australia and Japan also joined the naval drill. Beijing is concerned that India could pose problems for China if it joins hands with other powers.
Thucydides Trap is a term popularized by American political scientist Graham Tillett Allison to describe an apparent tendency towards war when an emerging power threatens to displace an existing great power as a regional or international hegemon. When a rising power threatens to displace a ruling power, the most likely outcome is war. The likely result of this competition was identified by the great historian Thucydides, who wrote: "It was the rise of Athens and the fear that this instilled in Sparta that made war inevitable." In 12 of 16 cases during the past 500 years in which a rising power has confronted a ruling power, the result has been a war.
Xi urged both sides to "work together to avoid the Thucydides Trap" and its disastrous global consequences in 2014 – by which time he had become China's president. But Xi has also contributed as much as anyone to the threat of the Thucydides Trap when he warns that China is rising, and the West is declining. Today, an irresistible rising China is on course to collide with an immovable America. A flashpoint in Taiwan straits or a miscalculation by Quad could pose a risk of US and China entering the Thucydides Trap. China is widely seen as on schedule to dominate the world by 2049 — the centenary anniversary of the Chinese revolution, which Xi has set as the target.
India's China dilemma is complicated — which spans a long-standing mutual mistrust versus the veritable necessity of economic and regional cooperation. But hedging between a ruling superpower and a rising superpower is never a smart thing to do. A swing power like India gives an edge to the Western countries in the geopolitical competition with China. Yet India's geostrategic and geo-economic interests can only be better served by maintaining regional stability bereft of Western influences in the region.
[Photo by Prime Minister's Office (GODL-India), GODL-India, via Wikimedia Commons]
The views and opinions expressed in this article are those of the author.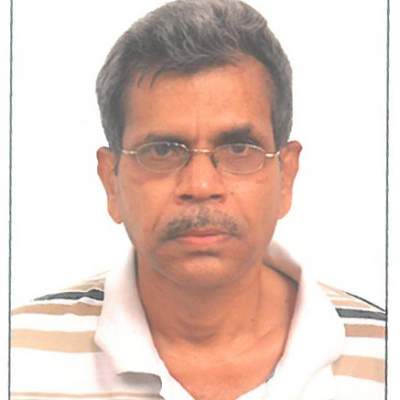 The author is an alumnus of IIM, Ahmedabad and a retired senior corporate professional.