The escalation of geopolitical competition between Saudi Arabia and the United Arab Emirates has made the Middle East a new theater of confrontation. This rivalry is anticipated to intensify in the economic, political, and defense domains. Riyadh and Abu Dhabi are now engaged in a growing competition to establish themselves as prominent regional players. The fact that their respective economic diversification strategies have similar goals and concentration areas fuels this rivalry.
Over the years, geopolitical dynamics in the Middle East have necessitated Saudi Arabia and the United Arab Emirates to prioritize collaborative endeavors. In recent times, Saudi Arabia and the United Arab Emirates have placed significant emphasis on the diversification of their economies, aiming to reduce their reliance on oil. This strategic shift has led to the development of increasingly important regional and international confrontations. Currently, Riyadh is in the process of establishing diplomatic relations with its long-standing adversary, Tehran. Additionally, Riyadh is actively involved in resolving conflicts in Lebanon, Syria, and Palestine. In light of these developments, Saudi Crown Prince Mohammed bin Salman has intensified his competition with the United Arab Emirates.
Saudi Arabia is using a combination of incentives in response to the actions taken by the United Arab Emirates, therefore introducing a level of ambiguity. Riyadh is exhibiting strong responses to increase the substantial economic and geographic influence of Saudi Arabia. Saudi Arabia is using tax measures to attract firms from neighboring countries. This includes reducing the current corporate tax rate of 20% to a level below the existing rate of 9% in the UAE or providing targeted tax incentives to certain companies or sectors. Saudi Arabia is considering the possibility of extending VAT exemptions to tourists to enhance its competitiveness in light of the comparatively lower VAT rate in the United Arab Emirates. Saudi Arabia might make an effort to undermine the United Arab Emirates nomad visa program, which enables remote workers to live in the UAE while working for businesses that are located elsewhere. This could be done by mandating that remote employees exclusively work for Saudi-based companies or by disallowing employment with companies based in neighboring nations like the UAE.
Saudi Arabia and the United Arab Emirates have used economic investment and assistance as means to attract nations such as Turkey, Egypt, Jordan, and Tunisia into their respective regional alignments. On July 19th, a bilateral agreement was established between the United Arab Emirates and Turkey, including a substantial sum of $50 billion in economic transactions. This agreement reflected the UAE's strategic objective of further enhancing its economic presence in Turkey. In March 2023, the Kingdom of Saudi Arabia extended assistance to Turkey by depositing $5 billion into the Central Bank of Turkey. Also, Saudi Arabia has secured a commitment from Turkey to establish a Bayraktar TB2 drone manufacturing facility inside its borders as a result of its previous investments in the country. The Emirati investors are also making significant investments in both Turkey's agriculture and energy sectors. In Addition, the Saudi Arabian and United Arab Emirates governments have made significant investments in Egyptian public assets, amounting to billions of dollars. This strategic move reflected their intention to shift focus from assisting in fostering economic growth via investment to strengthening their alliances.
The escalating rivalry between the United Arab Emirates and Saudi Arabia is observed within the economic domain, with the former prioritizing efforts to attract further investments and labor forces. Due to its relatively smaller size and more political intricacies, the United Arab Emirates has limitations in its ability to engage in economic competition with Saudi Arabia. These areas lack oil reserves as a safety net and so rely on a stable geopolitical climate to sustain their ongoing progress and growth. The United Arab Emirates is potentially endeavoring to impede Saudi Arabia's efforts to replace it as a prominent center for transportation. This may include the refusal to grant rights to Saudi airlines during heightened tensions. Following these developments, In December 2022, Saudi Crown Prince Mohammed bin Salman expressed his discontent and alleged that the United Arab Emirates had acted treacherously, thereby causing harm to Saudi Arabia. Although the Saudi government has not officially verified it, the purported words indicated the presence of tensions between these two states.
From an economic perspective, these tensions and rivalries have grown due to their differing approaches to foreign policy and the economy. Economic factors have provided support for geopolitical transformations in both countries. There exist notable parallels between 'Saudi Arabia's Vision 2030' and the United Arab Emirates' diversification initiatives. These similarities encompass objectives such as attracting foreign direct investment and initiating large-scale projects to expedite progress. Under the leadership of Mohammed bin Salman, Riyadh has seen a notable transformation from an Islamic identity to hyper-nationalism. In contrast, Abu Dhabi, under the guidance of President Mohammed bin Zayed, has pursued a cultural agenda that actively fosters more religious inclusivity. The UAE perceives political Islam as an existential threat. On the other hand, Riyadh considers political Islam within the established framework of governments that are supportive of Saudi Arabia. The two nations also exhibit divergent foreign policies, characterized by enduring disparities in the strategic approach to the Yemeni crisis and more recent divisions about the preferred factions to support in Sudan's ongoing civil strife.
Both Saudi Arabia and the United Arab Emirates have shown a response to the conflict between Sudan's military and the Rapid Support Forces, highlighting the need to engage in negotiation. The geopolitical significance of Saudi Arabia concerning Sudan has been brought to attention due to the power struggle of regional actors. Since the onset of the crisis in Sudan, the monarchy has played a pivotal role as a crucial regional force, taking leadership by giving humanitarian aid and conducting rescue operations. In addition, Riyadh is also showcasing its aptitude for mediation. The Kingdom of Saudi Arabia expressed concerns about the potential consequences of a protracted war and the potential destabilization of the Sudanese state, as they pose a significant danger to regional security and undermine Saudi Arabia's aspirations to enhance the development of its Red Sea coastline. Although the United Arab Emirates initially supported Hemedti's rapid triumph against Burhan, an extended its support to facilitate political and economic interests. Also, both countries are using a similar approach towards Egypt since they share concerns over the stability of the regime. Additionally, they need Egypt's assistance in the ongoing civil strife in Sudan.
From a regional perspective, Saudi Arabia and the United Arab Emirates exhibit contrasting, enduring approaches in their efforts to establish their regime interest and maintain  influence along the Red Sea. Consequently, they demonstrate a preference for distinct resolutions in the ongoing civil strife inside Sudan. Both Saudi Arabia and the United Arab Emirates have made substantial investments in Sudan, including port and agricultural ventures. These investments are strategically targeted at ensuring their respective food security and acquiring influence over the global trade that passes via the Red Sea to the Suez Canal. The prevailing economic competitiveness significantly influences the perspectives held by individuals towards the warring sides involved in the ongoing conflict in the Middle East.
In conclusion, it can be added that there exists a divergence between the United Arab Emirates and Saudi Arabia regarding foreign policy choices and economic interests that has led to regional competition in the Middle East. This competition is going to have strategic implications and create new challenges to economic growth of Middle Eastern nations.
[Photo by Twitter/@KSAmofaEN]
The views and opinions expressed in this article are those of the author.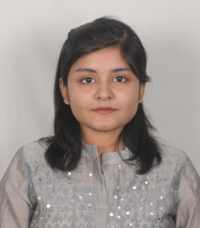 Aishwarya Sanjukta Roy Proma is a Research Associate at BRAC Institute of Governance and Development (BIGD).