The recent student protests and student movements in India are fraught with myriad obstacles and yet, student movements have potentially altered the dynamics of politics in India for years to come. The wave of student movements across India in various educational institutions – Jadavpur University (JU), Indian Institute of Technology (Madras), Film and Television Institute of India (FTII), The University of Hyderabad (UoH), Delhi University (DU), Jawaharlal Nehru University (JNU), Manipur University and other institutions  –contests the dominant codes of hierarchy, in a quest to retain the autonomy and sovereignty of the "nation", and the university.
The suicide of Rohith Vemula, a PhD student from a marginalised community at UoH, inspired a contagion effect in the Indian students' politics. While his death continues to haunt the political consciousness of India, it was a telling moment for Dalit politics, that highlighted caste-discrimination in higher education. Vemula's death was a rallying-point; a moment of radical social transformation, that marked the resurgence of Dalit students' politics.
After Vemula's death in 2016, slogans of "Jai-Bhim", a slogan intoned by the followers of Ambedkarism, reverberated campus spaces. Thereafter, the thought-provoking coupling of "Jai-Bhim" with "Lal-Salaam" (red-salute) ensued during the JNU movement in 2016. Several political commentators supported this alliance. Later, the slogan "Jai-Bhim Lal-Salaam" was familiarized during the Una movement in 2016.
Newspaper columnist G. Sampath says, "Such an alliance of Jai Bhim and Lal Salaam, if translated into a political programme, could mark a significant departure for both Left and Dalit politics.  The recent Dalit agitations in Gujarat offer a glimpse of what may be possible if a fusion of Jai Bhim and Lal Salaam were to go beyond sloganeering into the realm of praxis".
Student Politics in Flux
However, such an alliance has been unsuccessful thus far. For instance, in JNU, a university renowned for its activism, Birsa Ambedkar Phule Students Association (BAPSA) and the Left-unity fought elections separately in 2018. In comparison to 2017, BAPSA lost seven percent vote share in 2018. In the 2018 elections at UoH, former allies Student Federation of India (SFI) and Ambedkar Students Association (ASA) parted ways and decided to contest separately. This Left-Dalit divide resulted in the right-wing students' party Akhil Bharatiya Vidyarthi Parishad (ABVP) sweeping the UoH election after eight years.
Seemingly, the "Jai-Bhim Lal-Salaam" alliance is falling apart at the university level, and student political groups are not able to forge a strong Dalit-Left alliance. There seems to be a trust deficit. Moreover, several Dalit student organisations were formed not only as an opposition to the right-wing politics, but also Left-wing politics. Sampath points out that historically, the Left has "never seriously taken up caste issues." In "The Doctor and the Saint", Arundhati Roy suggests that adding caste in political debates seems to be an additive impulse. She says, "In the current debates about identity and justice, growth and development, for many of the best-known Indian scholars, caste is at best a topic, a subheading, and, quite often, just a footnote. By force-fitting caste into reductive Marxist class analysis, the progressive and Left-leaning Indian intelligentsia has made seeing caste even harder".
Historical Distrust
Moreover, Dalit politics' distrust arises not just from the political history of the communist party, but also from B. R. Ambedkar's own disenchantment and distrust of Left politics. In chapter 21, section 17 of Annihilation of Caste, Ambedkar explains that when Marx says "You have nothing to lose except your chains", it does nothing to "excite the Hindus against the caste system." This is because of the "the artful way in which the social and religious rights are distributed among the different castes, whereby some have more and some have less, makes the slogan of Karl Marx quite useless"
However, the distrust as mentioned above, was mutual. In 1928, Dange (an illustrious figure in the communist pantheon of India) led a major union strike where Ambedkar proposed that the issue of "equality and equal entitlement within the ranks of workers" be spoken about, to which Dange disagreed. This led to a long and bitter disagreement between the two, which angered the communists, who accused him of being an "opportunist" and an "imperialist stooge".
In History of the Indian Freedom Struggle, E.M.S. Namboodiripad, reflected about the conflict between Ambedkar and the Left: "However, this was a great blow to the freedom movement. For this led to the diversion of the peoples' attention from the objective of full independence to the mundane cause of the uplift of Harijans".
This historical distrust between the Left and the Dalit politics has spilled into current times and has impeded alliance between the two. The ideological rift exists due to the inability of the Left to address the class and caste issue together. Left's interpretation of class-based justice, does not combat the cultural hegemony exercised by the caste elites and hence, it fails to address the caste issue comprehensively.
The Aggrieved State
Moreover, students from the minority communities in India live in an aggrieved state and their representation is abysmal. According to the All India Survey of Higher Education (AISHE) conducted by Ministry of Human Resource Development (MHRD), The Government of India suggests an increase of Gross Enrolment Ratio (GER) from the year 2011 to 2015: while the scheduled caste students' GER increased from 14.9 to 18.5, the scheduled tribe students' GER increased from 11.0 to 13.3. However, in "Of Feudal Intellectual Capital", Debaditya Bhattacharya conjectures that the actual numbers are much lower: "contrary to the government's claims, the Dalit enrolment ratio in higher education is 2.5 and the corresponding figure for ST students is only about 0.9."
The violence that students from minority communities face in spaces of higher educations, both physical and mental, is disconcerting. In institutions of education, like in other spheres of everyday life, they face systematic forms of institutional violence. Hence, for them to say "Jai-Bhim Lal-Salaam", would be to participate in their own humiliation.
It is now easy to comprehend why student politics found it difficult to negotiate with "Jai-Bhim Lal-Salaam"; primarily due to historical distrust and unconceivable caste discrimination within the academic milieu. However, perhaps, it is in this seemingly ironical-coupling that the promise of a social transformation exists.
The Way Forward
While rhetorically and historically a paradox, student leaders like Kanhaiya Kumar and youth leaders like Jignesh Mevani, are taking forward the staff of "Jai-Bhim Lal-Salaam" into the ambit of national politics, asserting the importance of caste and class-based politics to work together.
With a degree of speculative conviction, one asserts that it is in this paradox that possibilities lie for the Indian polity. The possibility of a bipartisan politics must be interrogated and endeavoured; one that draws its roots from student movements, labour struggles, and protests against caste atrocity. In the Weltanschauung where far-right and reactionary politics are sweeping elections, such a coalition will be assuaging for peoples' movements and struggles.
To constitute the seventeenth Lok Sabha, the general elections in India are scheduled for April-May 2019. It would be prudent to constitute a revendication for such an alliance, clearly explicating the electoral agenda. This enigmatic political paradox is perhaps where the future of the political imagination of India lies. Marxist politics and Ambedkarite politics must work together, fully cognizant of this contradiction. So the alliance cannot be a category where one usurps the other; it has to be a new politics that thrives on the oxymoronic union of the two.
Vemula, in his suicide letter wrote, "It was always with myself I had problems. I feel a growing gap between my soul and my body." This gap between his soul and body is an important one which suggests the paradox of his existence. The politics for the current times, is perhaps a politics that embodies the very existence of Vemula, from where the resurgence of Dalit politics began. This is what makes the current moment of Dalit politics and Left politics singular; a space to foster alliances and electoral changes; traversing from student politics and creating national resonances.
Beside laying bare a very intricate dynamics, the aforementioned evinces the emerging contours of the hip at which Indian student politics, the question of minority representation, India's domestic politics and even international politics are joined. The emerging contours of India's emerging politics, especially as reflected in recent trends, could significantly impact how India conducts itself internationally in the future.
Header Image: PTI Photo by Shailendra Bhojak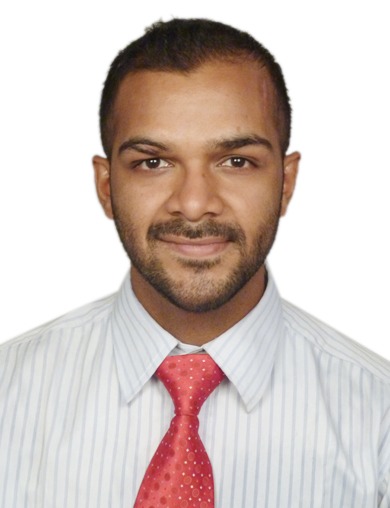 The author is a Ph.D. student at JNU (Delhi). He works on protest politics, education, and contemporary political issues. Akash was a Charles Wallace fellow-in-residence (2018) at King's College London and a Fulbright Scholar at the University of Kansas (2013-14). He can be contacted on: akashraha@gmail.com.