Recently the video of two brothers one from Panjab (India) and the other from Panjab (Pakistan) being re-united for the first time after partition received media coverage, and it was tough even for jingoistic news anchors who are dismissive of people to people exchanges to ignore the emotional visuals. 84-year-old Saddique Khan from Faisalabad (Punjab, Pakistan) and his brother Habib alias Sikka Khan (76) from Bathinda (Panjab) India met at Darbar Sahib, Kartarpur (District Narowal, Punjab, Pakistan) after 74 years. 
Darbar Sahib, Kartarpur is the final resting place of the founder of the Sikh faith Guru Nanak Dev (Guru Nanak spent the last 18 years of his life at Kartarpur with his followers). The Kartarpur Religious Corridor which connects Dera Baba Nanak (Punjab, India) and Darbar Sahib, Kartarpur made it easier to re-unite the brothers since strained ties between both countries as well as Covid-19 have made it virtually impossible for ordinary citizens on both sides to travel to each other's country, though visas have been issued to Sikh and Hindu pilgrims wanting to pay obeisance at religious shrines. 
Sikka Khan said that governments should issue visas and make it easier for individuals from separated families to meet. Sikka Khan also expressed the desire of spending the remaining portion of his life with his brother and his family.
The Kartarpur Religious Corridor has been a long standing demand of the Sikh community, which in its Ardas/Supplication prays for 'khule darshan didar' (easy access to Gurudwaras (Sikh shrines) in Pakistan) — which it had been separated from in 1947. In addition to fulfilling the spiritual desire of the Sikh community, Kartarpur Corridor – rightly dubbed as a corridor of peace — has also facilitated the meetings of many individuals who would have been unable to meet otherwise, due to the tightening of visa regulations as a result of strained relations and even more so after the outbreak of the Covid-19 pandemic. There are numerous stories of families, which are often highlighted especially on social media, being able to re-unite after long, friends and even social media acquaintances have also been able to meet at the Kartarpur Corridor. 
The role of the Punjabi Lehar channel (a youtube channel) — which uploaded the video of the meeting between Saddique Khan and Sikka Khan at Kartarpur and played a role in connecting both brothers —  in interviewing partition survivors from both sides of the border, and in reuniting families and friends from both sides of the divide also needs to be lauded. While there have been many initiatives which seek to highlight not just the collective trauma arising out of the partition, but also to compile oral history of individual partition survivors, the channel which has well over 5,31,000 subscribers run by Pakistani youtubers Nasir Dhillon and Lovely Singh (who hails from Nankana Sahib) has been able to compile accounts of a large number of partition survivors on both sides. Unlike other initiatives, the founders of the channel have not restricted themselves to a particular strata of society or any specific geographical location, and their proficiency in Punjabi, which enables them to bring to the fore important stories pertaining to 1947 and pre-partition Punjab. 
The reunion of two brothers via the Kartarpur Religious Corridor, and the work of the Punjabi Lehar Channel reiterate the importance of 'Soft Power' in the context of both the Punjabs and the relevance of oral history (which has begun to be highlighted in recent years by a number of scholars). Though the satisfaction of pilgrims being able to pay obeisance at Darbar Sahib (Kartarpur), or of citizens from both countries to reunite with their families may not seem important to strategic analysts and commentators who view the bilateral relationship solely from the prism of the security dimension.
In fact such developments are often dismissed as sheer utopia, but in the midst of a perpetually strained relationship and a narrative driven by acrimony, they provide hope in removing misconceptions which exist on both sides of the divide. While it is easy to dismiss the bonhomie exhibited by ordinary Punjabis from both sides as sheer nostalgia which is not in sync with the ground realities, building on this could lead to progress in other areas including economic linkages which will benefit not just both the Punjabs, but open up new vistas of cooperation for other parts of India and Pakistan. While it is true that diplomacy is complex business, and ties between India and Pakistan are driven by a myriad of factors, there is no reason for civil society, activists and academics to stop making attempts towards improving relations between both countries. Apart from this, initiatives such as Punjabi Lehar are important because they are compiling layers of history which may have been gleaned over. 
The views and opinions expressed in this article are those of the author.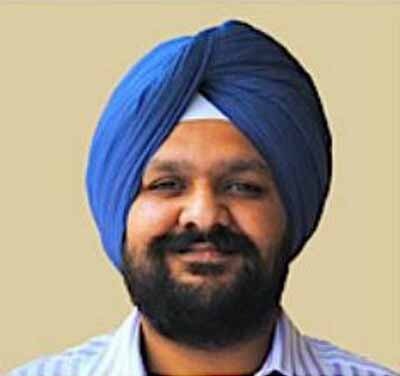 Tridivesh Singh Maini is a New Delhi based analyst interested in Punjab-Punjab linkages as well as Partition Studies. Maini co-authored 'Humanity Amidst Insanity: Hope During and After the Indo-Pak Partition' (New Delhi: UBSPD, 2008) with Tahir Malik and Ali Farooq Malik. He can be reached at [email protected].