The invasion of Ukraine is now into its fourth week and civilian casualties are mounting. With the international community so far refusing to be directly involved in the conflict, their biggest challenge now is to prevent an ever worsening humanitarian crisis and to protect civilians.
This comes after the Russian President, Vladimir Putin, illegally declared war on Ukraine on Feb. 24, with troops pouring into across the border and starting the biggest land conflict in Europe since the Second World War. Russian troops have since been frustrated by the strong resistance of the Ukrainian forces and have begun to target cities and civilian infrastructure, such as schools and hospitals.
The United Nations confirmed on Monday that 406 civilian deaths and 801 injuries have been recorded and this is the result of both targeted and indiscriminate attacks on civilian areas by Russian forces. These numbers are widely considered to be under reported. The UN Commissioner for Human Rights, Michelle Bachelet, said that "I am deeply concerned about civilians trapped in active hostilities in numerous areas, and I urge all parties to take effective action to enable all civilians – including those in situations of vulnerability – to safely leave areas affected by conflict."
This is particularly relevant in the cities of Mariupol, Kharkiv and Sumy, which have been encircled and under Russian bombardment. In Mariupol, residents sheltering from missiles and bombs have not had running water, electricity or heating for over a week and medicine is running low, leaving them vulnerable to cold and hunger and at risk of harm whether they stay or go. Russian forces have also targeted cellular towers, making it increasingly difficult to coordinate emergency humanitarian relief operations to the east of the country.
Ukrainian forces have attempted to negotiate humanitarian corridors with the Russians to allow innocent people to evacuate west. This has failed due to Russia's disingenuous actions, with their troops either then targeting these corridors, leading to civilian casualties, or demanding unrealistic terms to allow them to continue, such as Ukrainian neutrality and the recognition of Donetsk and Luhansk as independent.
The ones that can flee, mostly women and children, have been forced to cross the border into neighbouring countries, including Poland, Slovakia, Romania, Moldova and Hungary. While these countries have generously offered their support through visas, free healthcare and housing, this has left millions of families separated and their futures uncertain.
Russia's invasion of Ukraine was illegal to begin with but their escalation in bombing civilian areas is clearly in further violation of the rule of law and may be constituted as a war crime. Targeted and indiscriminate attacks on civilians and civilian buildings is prohibited under international law, including the use of landmines and cluster munitions, both reportedly used by Russian forces. This was confirmed by the Unites States Secretary of State, Antony Blinken, on Sunday, who stated that there are "credible reports" of Russia targeting civilians which would "constitute a war crime".
If the international community will not intervene militarily, then their role is to do their utmost to protect civilians in Ukraine and hold Russia to account for any crimes committed.
This can be achieved by using the rule of law to hold Putin to account. In a positive step, the Chief Prosecutor of the International Criminal Court opened an investigation over possible war crimes committed by Russian forces on Monday. While neither Ukraine nor Russia are parties to the ICC, the court does have jurisdiction over this conflict due to Ukraine granting jurisdiction following allegations of crimes committed during Russia's previous aggression against Ukraine in 2014. While the likelihood of Putin being successfully prosecuted at the Hague is unlikely, its vital that the international community use international law, the law that Russia so detests, to increase the pressure on the regime. A finding of war crimes committed would put more pressure on Putin and further politically and economically isolate Russia.
The international community also needs to ensure Russia adheres to international humanitarian law by allowing aid to flow into besieged cities and for humanitarian corridors to allow safe passage to the west of the country. Humanitarian organisations and human rights monitors need access to these cities to provide humanitarian infrastructure, such as mobile hospitals, and to document any war crimes or crimes against humanity committed against civilians. To do this, Russia needs to follow the rule of law and immediately cease bombing civilian areas. This will allow civilians to safely escape and for aid to get to those that decide to stay. The international community needs to do their utmost, through diplomacy and sanctions, to pressure Russia into allowing citizens their human rights.
It is increasingly clear that Russian forces are frustrated in the face of a poorly planned invasion against a brave Ukrainian defence. But this frustration in no way excuses Russia of its legal obligations to protect the lives of civilians. Russia has form in this area, with similar crimes committed in Syria, Georgia and the Crimea.
Regardless of whether Russia respects the rule of law or not, it is part of the international community and needs to adhere to its rules or be held to account. The rest of the world needs to show solidarity to condemn and punish any crimes committed by Russian forces and to ensure that civilians are protected, as per their rights. The world needs to show that war crimes will not be tolerated in the twenty first century, otherwise history will surely repeat.
[Photo by Ministry of Internal Affairs of Ukraine, via Wikimedia Commons]
 The views and opinions expressed in this article are those of the author.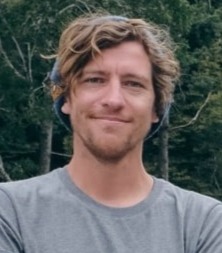 The author is a correspondent, freelance writer and commentator based in Melbourne, Australia.