The issue of the so-called freebies has sparked a political slugfest between the Aam Aadmi Party (AAP) and the Bharatiya Janata Party. The issue is now before the courts.
AAP's economic thinking is influenced by the left-wing ideologies, among other schools of thought. AAP has been making lucrative and eye-popping promises, across states. From July 1, 2022, three hundred units of domestic power supply per month will be made free to all citizens of Punjab. Freebies are not just about electoral promises, but they also have big budgetary implications.
As per the latest budget documents for FY 2022-23, the finances of Punjab state government are in shambles – the state finds itself in a debt trap. In FY 2021-22, as per the revised estimates, fiscal deficit is expected to be 5.65% of GSDP, significantly higher than the budget estimate of 3.99% of GSDP. Fiscal deficit for FY 2022-23 is targeted at Rs 23,835 crore (3.78% of GSDP). A whopping 70% of Punjab's revenue receipts for FY 22-23 will be guzzled away by revenue expenditure, which are essentially salaries, pensions, and interest payments. Capital outlay in FY 2022-23 is estimated to be just Rs 10,981 crore (about 12% of revenue receipts), which is an increase of 9% over the revised estimate of FY 2021-22.  Capital outlay comprises expenditure towards the creation of assets. This includes expenditure on building schools, hospitals, and roads and bridges. The current outstanding debt of Punjab stands at Rs 2.63 lakh crore, a depressing 45.88% of GSDP.
Shashi Shekhar Vempati, ex-CEO of Prasar Bharati, wrote for Economic Times, highlighting the fiscal impact of subsidy politics in Delhi. He pointed out that doling out subsidies has shrunk "revenue surplus from over 10,000 cr in 2010-11 to a little over 1000 cr in 2021-2022 – a nearly 88% decline." At the same time, the annual budget for media spending in Delhi seems to have gone up 44 times from a paltry Rs 11 crores in 2012-2013 to Rs 488 crores in 2021-22, Vempati pointed out. Freebies and advertisement cost of such freebies, thus seem to take away a lion's share of Delhi's revenue receipts. Giving away 300 units of free electricity to the poor, free water supplies to households and free transportation to Delhi's women are not morally repugnant. But the most problematic result is the sacrifice of capital investment for future growth.
To be fair, AAP is not the sole political party promising and delivering freebies. In general, the cost of financing freebies is becoming an issue in many states, threatening bankruptcy in states like Punjab, West Bengal and Andhra Pradesh.
The Y.S. Jagan Mohan Reddy-led YSRCP government in Andhra Pradesh has filed a petition to implead itself as a party in the case in the Supreme Court (SC) that is considering the adverse effects of freebies. Schemes like Nadu-Nedu (improvement of school infrastructure), Jaganna Amma Vodi (providing a cash incentive of Rs 15,000 per year to mothers who send their children to schools), Gorumudda (upgraded midday meals scheme) and Vidya Deevena (fee reimbursement scheme) cannot be treated as freebies, but are welfare initiatives in the education and health sectors, the AP Govt's  affidavit argued. Y.S. Jagan Mohan Reddy had recently declared that in the last three years, his government has handed out a sum of Rs 1.62 lakh crore under various welfare schemes. In the neighbouring Telangana State, the ruling TRS party is hoping for a third term, riding on a plethora of welfare schemes.
All political parties, including BJP, are in favour of freebies and due to this a judicial attempt is being made to deal with it, says the Supreme Court. Though judicial activism on freebies may or may not yield tangible results, but the intention of SC seems to be to initiate a wider public debate on the issue.
Freebies galored in BJP, SP manifestos for the UP-Assembly polls of 2022. The "Lok Kalyan Sankalp Patra", released by Home Minister Amit Shah and Chief Minister Yogi Adityanath, promised free power to farmers for five years, Ramayan University in Ayodhya, Lata Mangeshkar Performing Arts Academy, strengthening the procurement of wheat and paddy at MSP and two-wheelers for meritorious college girls under the Rani Laxmi Bai Yojana. The "Sankalp Patra" also talked of two free LPG cylinders (one each on Holi and Diwali) under the Ujjwala Yojana and free public transport for women aged over 60. The SP promised 300 units of free electricity for domestic use, free laptops to all students clearing Class XII boards and the "Samajwadi Pension" scheme.
Indian National Congress (INC) party's de-facto Chief Rahul Gandhi has been advocating for 'Universal Basic Income' for all citizens.
Freebies and social welfare schemes that subsidise the populace are a universal phenomenon. But a balance needs to be drawn and a fiscal prudence needs to be observed. While genuine welfare schemes need to find a place in the election manifestos, reckless freebies can bankrupt the states and the country.
[photo by Ayaneshu Bhardwaj / Unsplash]
The views and opinions expressed in this article are those of the author.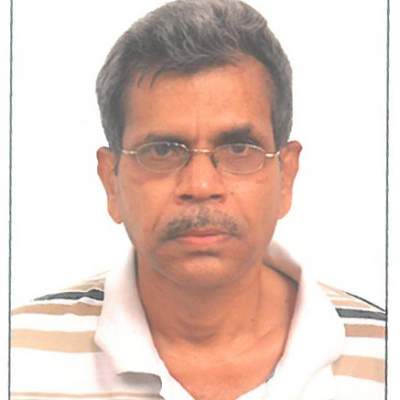 The author is an alumnus of IIM, Ahmedabad and a retired senior corporate professional.